Han Palace Restaurant is famous for its Chinese delicacies. In terms of steam and fried dim sums, their porridge is one of the popular food among here that is greatly enjoyed by locals and tourists mostly from the Grand Palace Hotel. So it isn't surprising that many would like to have their breakfast there in the morning. The hot porridge taste was sweet with very pleasant aroma as it came with preserved egg, salted egg, flakes, and green onion. The portion wasn't too big, but it should be enough to satisfy average eater.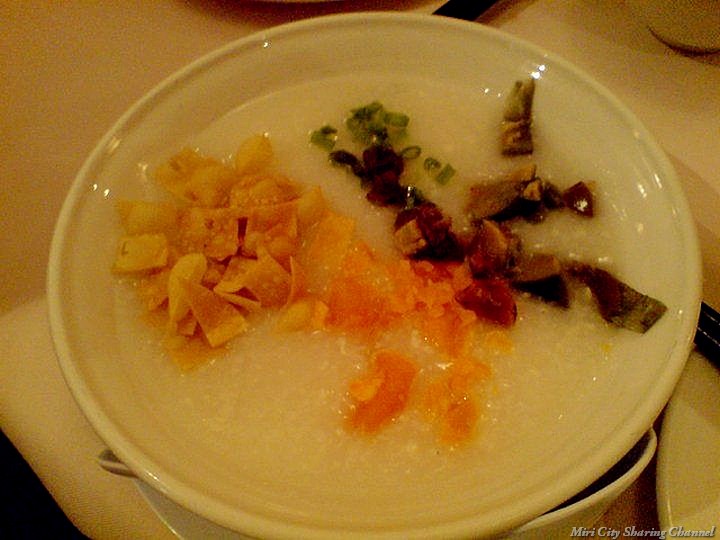 In fact, their popular mango dessert is also yummy. Don't forget to try it later.
The address of Han Palace Restaurant is located at Grand Palace Hotel,
Lot 638, Block 7, MCLD, 2KM, Miri-Pujut Road, Pelita Commercial Center, 98008 Miri, Sarawak.
Daily Operational Hours
Monday to Wednesday: 11.00am ~ 02.00pm and from 06.00pm ~ 10.00pm
Thursday to Sunday: 08.00am ~ 02.00pm and from 06.00pm ~ 10.00pm
Dim Sum Hours
Monday to Wednesday: 11.00am ~ 02.00pm
Thursday to Sunday: 08.00am ~ 02.00pm