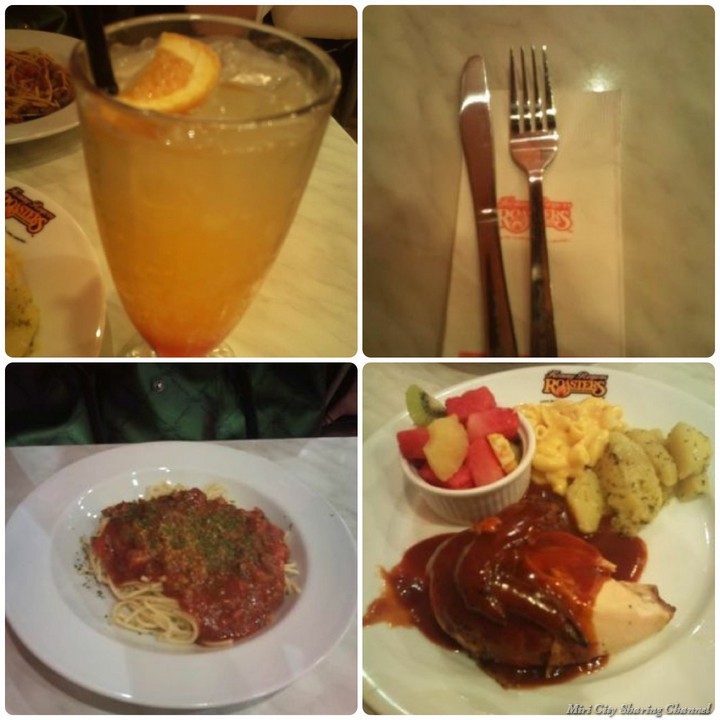 The first Kenny Rogers Roasters branch finally opened in Miri's Bintang Megamall new wing ground floor. What you can try in this restaurant is Kenny's Chicken meals, Home-made Muffin, Pasta Meals, Bolognaise Spaghetti, Healthy-bites and sweet Indulgences. We thought it should suit us and so decided to give it a try.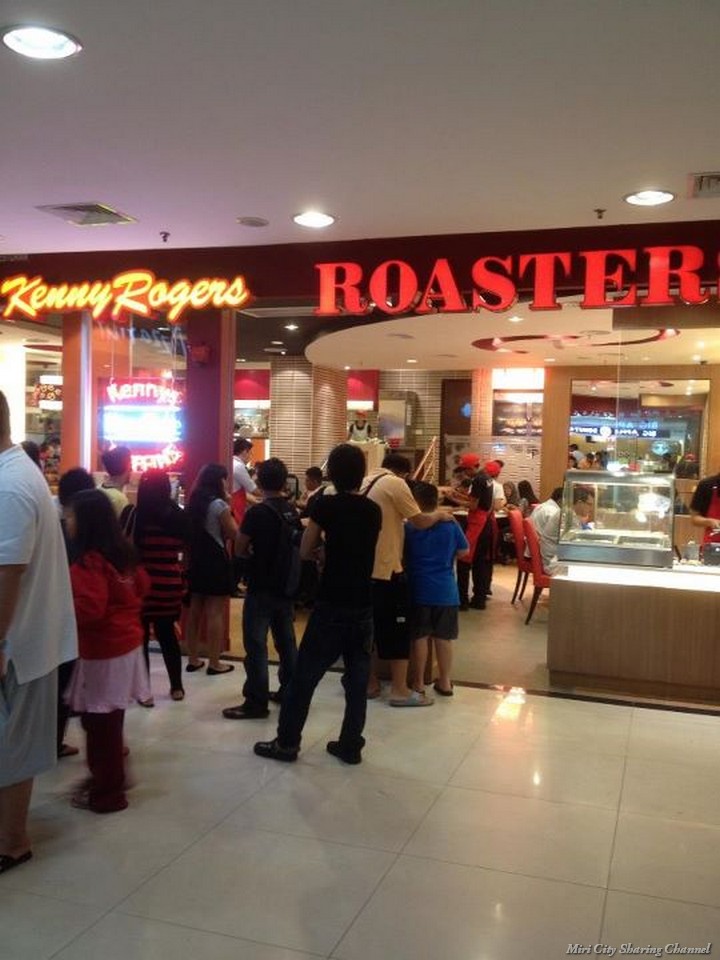 Their chicken is a must pick when you come to this restaurant as that's their main dish, you can choose Original, black pepper or BBQ flavour, up for you to decide. Love the rotisserie-roasted chicken so much. Their pasta meal is topped with premium minced beef and yummy delicious bolognaise sauce.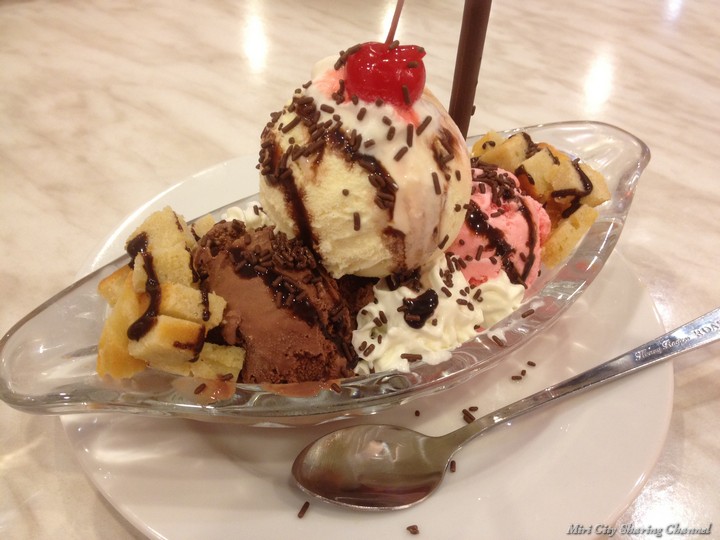 The perfect desserts (Muffin Submarine) served with 3 scoops of ice-cream with chocolate, vanila and strawberry flavour each, topping with Kenny's famous Home-made Muffin, and whipped cream. Chocolate syrup drizzle plus sprinkle of chocolate rice decorated with a juicy red cherry and crunchy chocolate stick which is a temptation you can't resist! Food are extremely expensive for the locals, but worth for the quality.