At VIP Restaurant Miri, you can enjoy delectable cuisine and scrumptious desserts.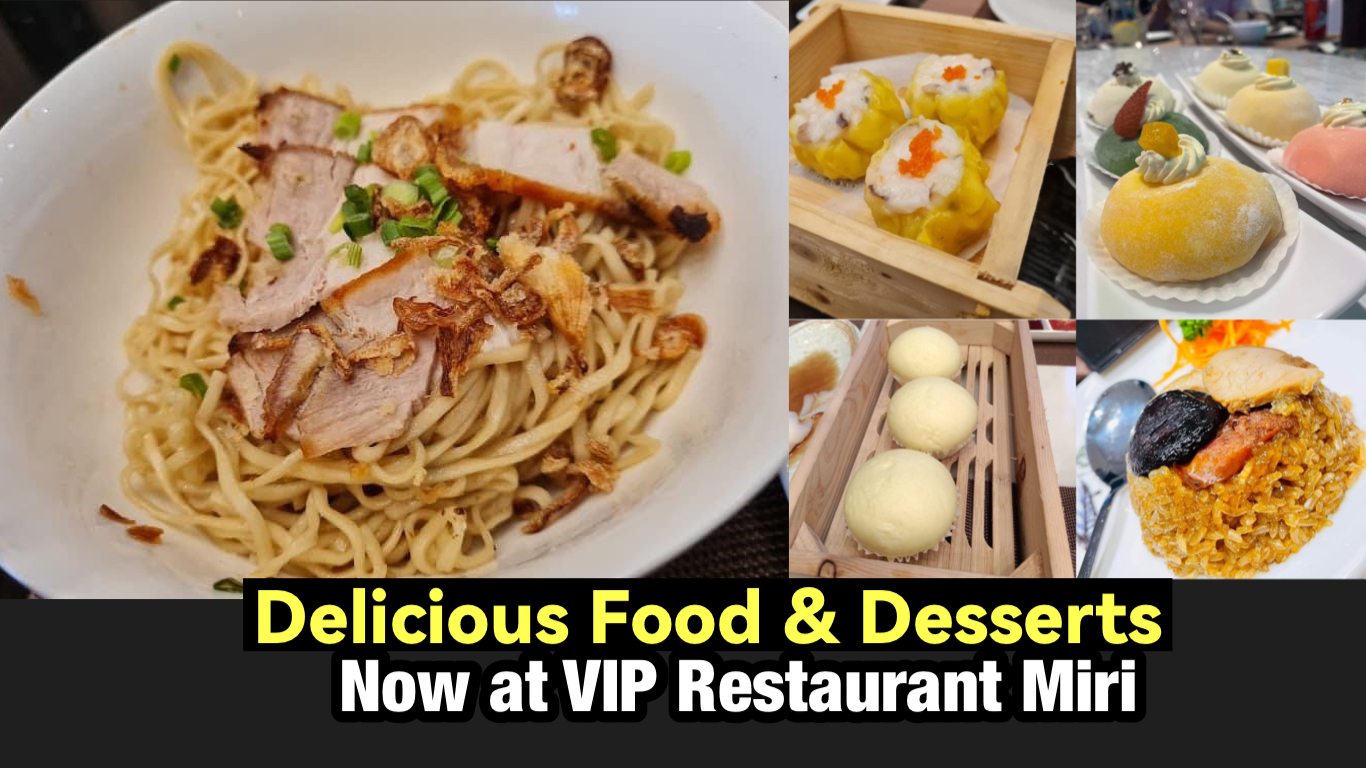 The restaurant has received high praise for its excellent ambiance and exceptional service. The staff are friendly and accommodating, committed to ensuring a memorable dining experience for all guests.
For breakfast, try their delectable dim-sum or savor their savory Chinese dishes for lunch or dinner. Their steamed chicken feet and fried radish cake come highly recommended.
And don't forget to indulge in their delightful desserts, which are also available for your enjoyment.
Visit VIP Restaurant Miri today for an unforgettable dining experience.
Address: Vibes In Paradise 打卡赞
Lot 2397, Plasau Block 4 MCLD, Miri
085 668778
(Images: Vibes In Paradise 打卡赞)