Great news! Curtin University Malaysia's special 20th Anniversary Scholarships is the university's way of giving back to the local community that has been so supportive of it over the years.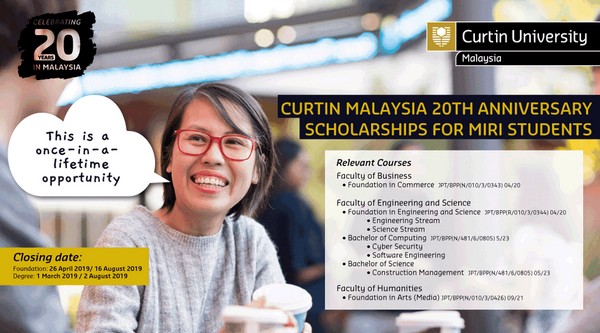 Relevant Courses.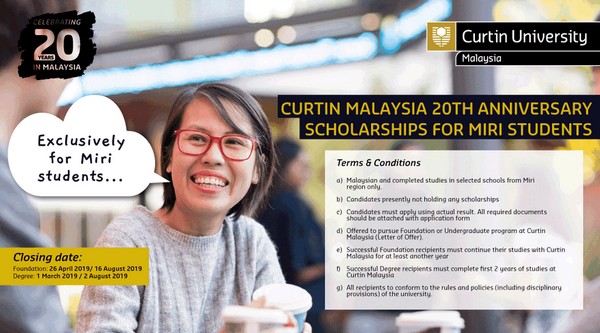 Terms & Conditions, Qualification Criteria.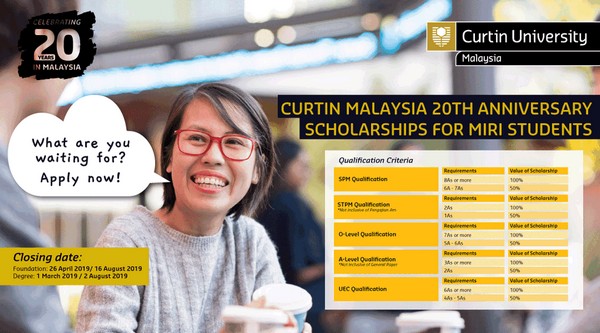 Eligible school leavers can enjoy significant fee waivers for studies in foundation programs and selected degree programs.


Don't delay sending in your applications! Also, don't forget to include a copy of your IC and official exam result with your application form (available from the Marketing Office at Curtin Malaysia).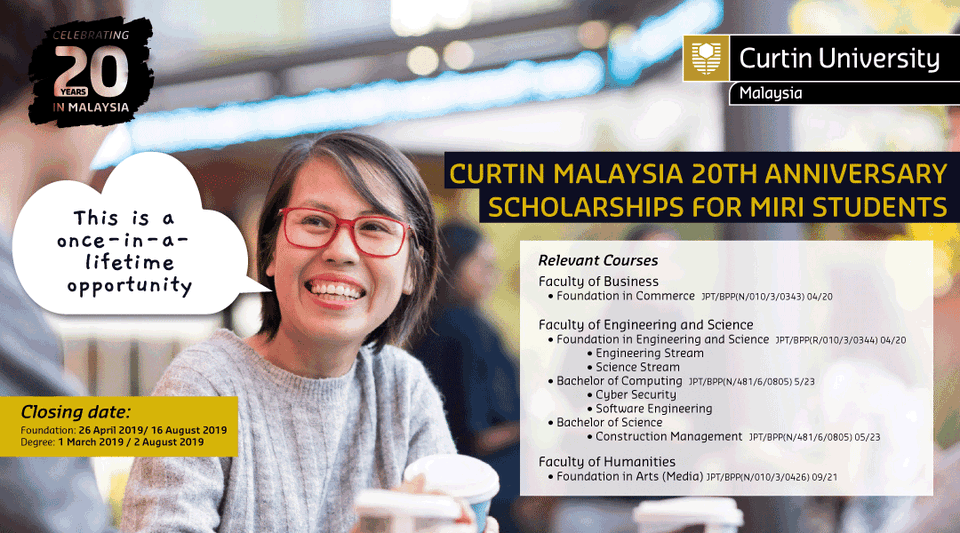 (Images/info shared by Regine Curtin)