This class is suitable for the people of Sarawak especially for Miri people …. Do not miss this opportunity, we are back with a cooking class, bread & cake at 6 Oct 2018 & 7 Oct 2018. Immediately sign up now. The place is limited to every session.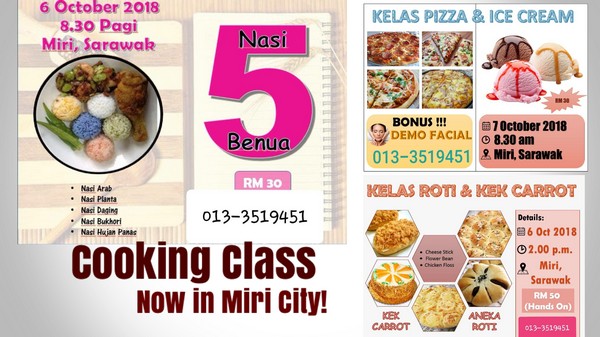 MIRI, SARAWAK
Date: 6th october 2018
Session 1: CLASS Nasi 5 Benua (HANDS ON)
RM30.00 FEES
Time: 8.30am
* MENU *
Arabic rice
Planta Rice
Daging Rice
Bukhori rice
Hujan Panas rice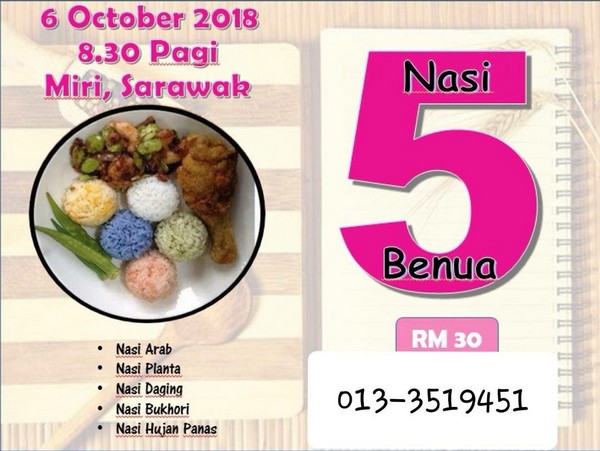 Session 2: CLASS 3 ROTI & KEK CARROT
RM50.00 FEES
Time: 2.00pm
Date: 7th october 2018
Session 3: CLASS PIZZA & AISKRIM HOMEMADE
RM30.00 FEES
Time: 8.30am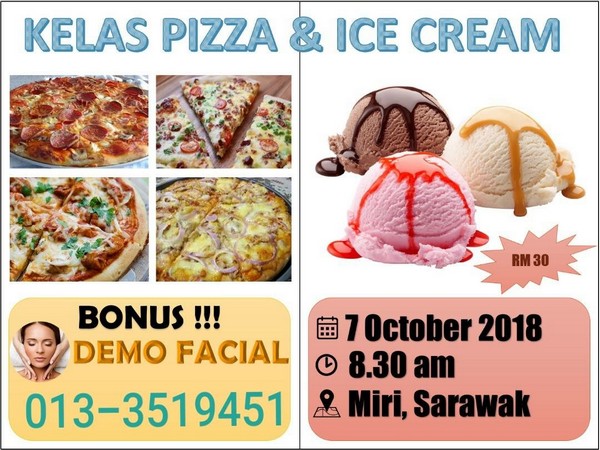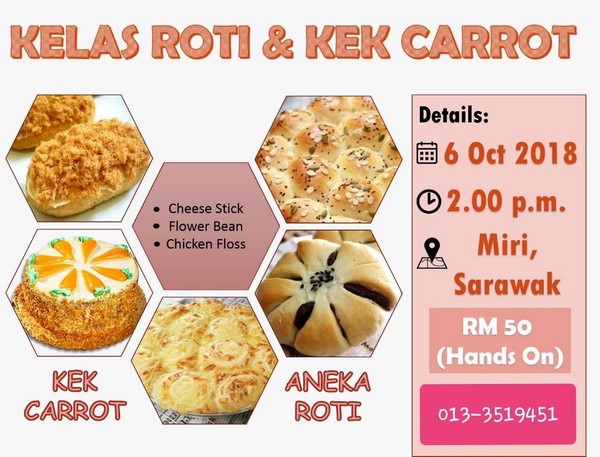 Bonus: DEMO FACIAL!
Interested please leave phone number in comments room or pm
CIKGU NOR 013-3519451
or use the link below to register: –
http://wasap.my/+60133519451/Saya+Nak+Join+kelasmiri%20
LIMITED SEATS!!!!
COMPLETE DEPOSIT RM20 To BOOK PLACE
PLEASE SHARE .. THANK YOU ..