Dear Miri City Sharing,
I would like to know if it is possible to help us share a post as we are trying to find full time vacancy on our new business, Chatime, in Miri at Imperial Permaisuri Mall.
Chatime is a Taiwanese franchise founded in 2005 with over 800 retail outlets across countries like Taiwan, Malaysia, China, India, Macau, Vietnam, Singapore, Hong Kong, Thailand, Korea, Philippines, Indonesia, Australia, Dubai, Vietnam, Canada, UK and the United States.
As one of the top beverage companies in the world, Chatime Malaysia aims to be the most loved beverage by revolutionizing the tea drinking culture in the country. The taste of freshly brewed beverages was first introduced to Malaysians back in October 2010. Chatime Malaysia prepares only hand-made beverages with freshly brewed tea prepared on site. Each drink is individually prepared by over 800 trained tearistas across 150 outlets nationwide.
In order to serve a beverage liked by all, Chatime uses sophisticated tea and coffee machines to produce only the highest quality drinks.
Please get back to me as soon as possible. Thanks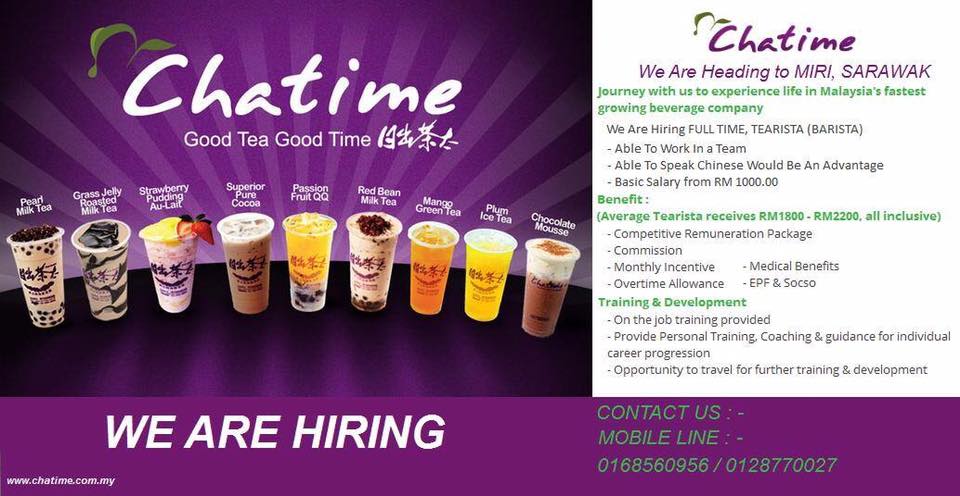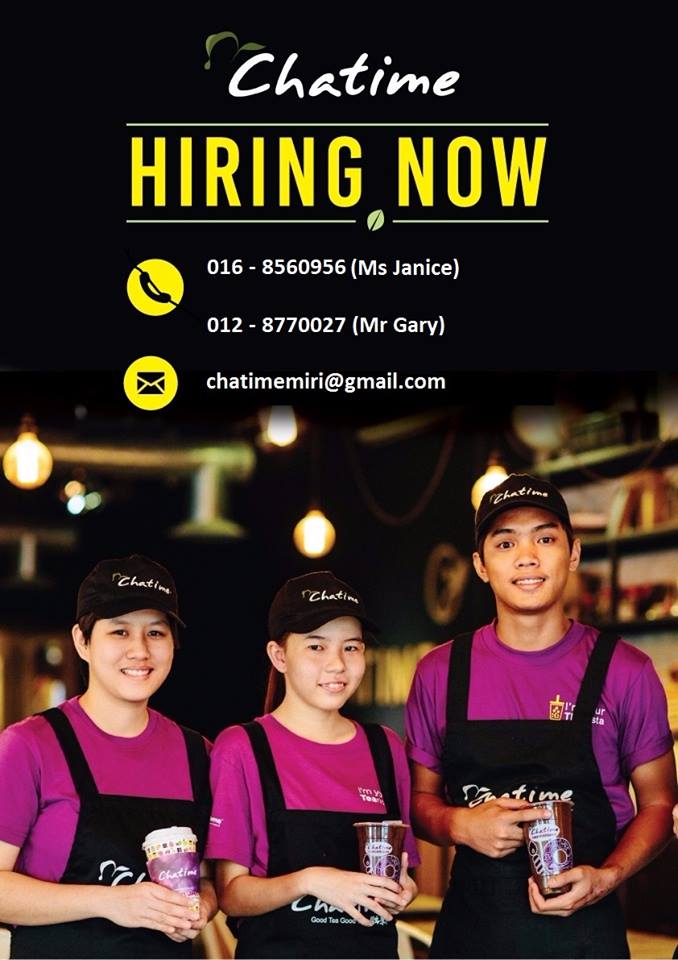 Regards,
Janice