Pullman Hotel Miri is now opened to the public in Miri City Waterfront nearby South China Sea. Miri City now has the newest International Hotel situated at the centre of Miri town.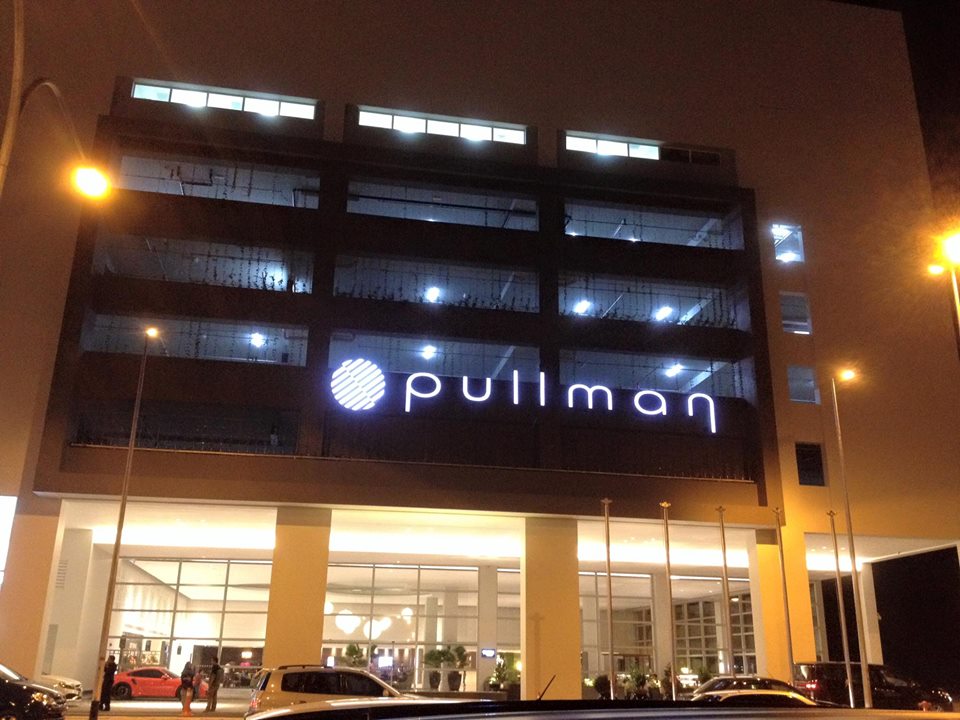 Pullman Hotel Miri Entrance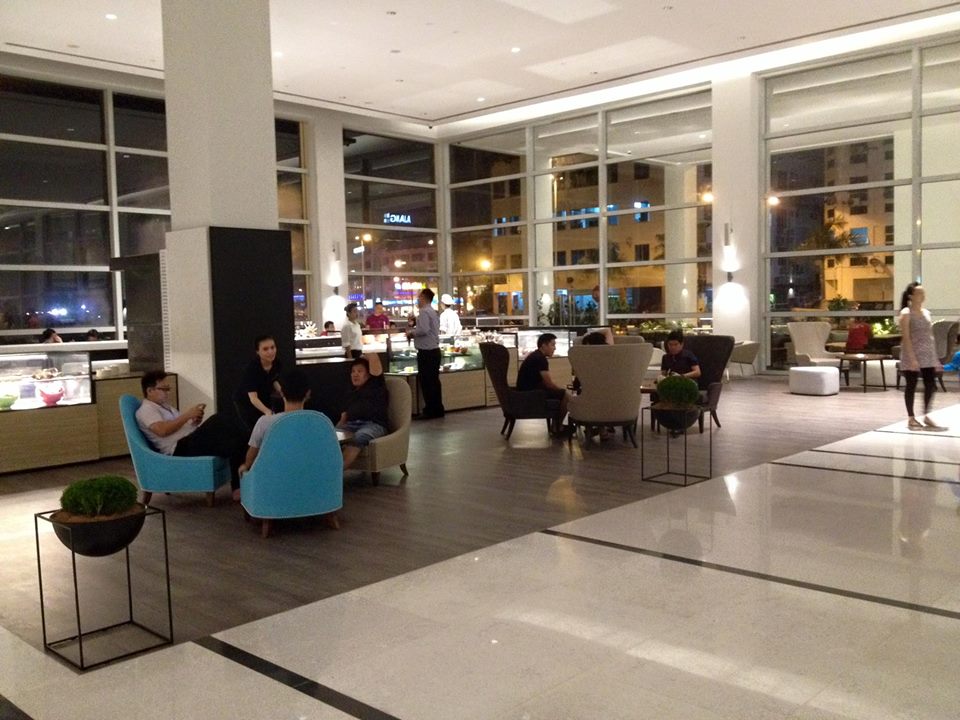 Hotel Lobby of Pullman Miri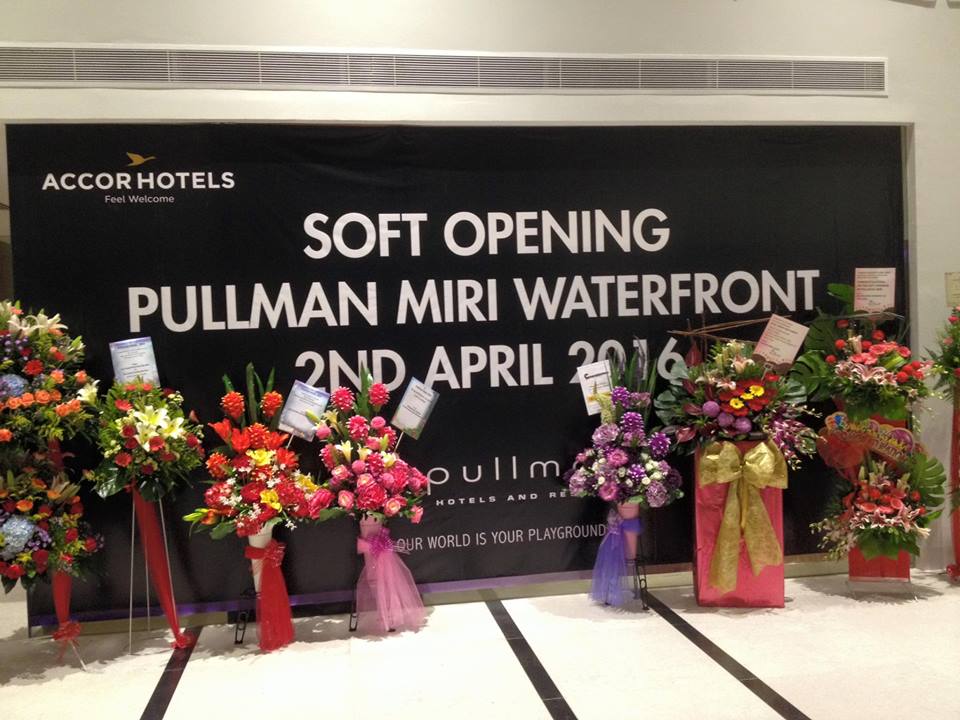 Highlights Summary of Pullman Hotel Miri
24 storey building towers
The only international hotel at the centre of Miri town
Consists of 328 room
spectacular views of the South China Sea
Outdoor unheated pool
Sauna, Jacuzzi, Spa & Massage services
1100 square metres pillarless ballroom and adjacent meeting rooms with natural lighting
easy access to the shopping and entertainment areas
Only 15 minutes away by car from the airport
Pullman Kitchen
Restaurants & Dinings inside Pullman Hotel Miri
PULLMAN KITCHEN
Pullman Kitchen is the ideal place to feast on delectable dishes ranging from steaming hot noodles to succulent steaks.
With a view overlooking the river mouth and South China Sea.
Opening hours: 06:30-22:30
DINING ROOM
An extension of Pullman Kitchen, Tree Tops Terrace provides a casual dining ambience and serves a wide selection of freshly made sandwiches and local favorites.
Opening hours: 6:30 – 22:30
LE CAFE BY PULLMAN
A delightful cafe that caters to your sweet tooth. A cosy venue for light refreshments or afternoon tea.
Opening hours: 10:00 – 23:00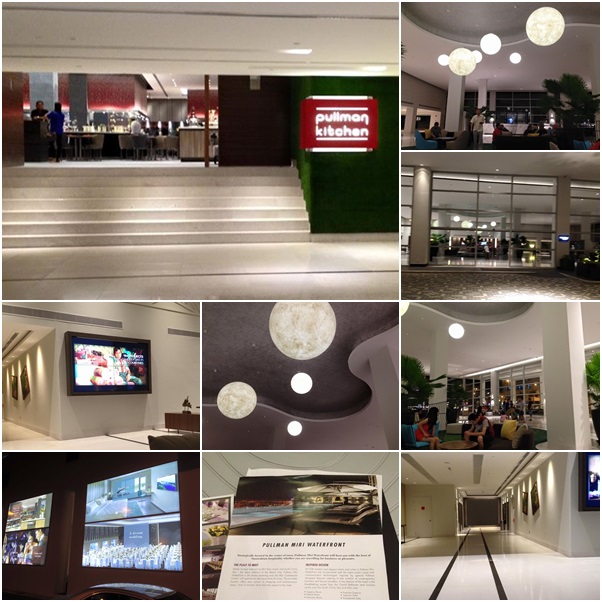 The hotel's rooms of Pullman Miri Waterfront
SUPERIOR ROOM, 2 SINGLE SIZE BEDS, CITY VIEW
PREMIUM DELUXE, LOUNGE ACCESS, 2 SINGLE BEDS
DELUXE EXECUTIVE ROOM, 1 KING SIZE BED, SEA VIEW
SUPERIOR SUITE, LOUNGE ACCESS,1 KING SIZE BED
DELUXE EXECUTIVE ROOM, 2 SINGLE SIZE BEDS, SEA VIEW
DELUXE ROOM, 1 KING SIZE BED, SEA VIEW
SUPERIOR ROOM, 1 KING SIZE BED, CITY VIEW
DELUXE ROOM, 2 SINGLE SIZE BEDS, SEA VIEW
The CHECK-IN time for Pullman Hotel Miri is 14:00 while CHECK-OUT time is 12:00.
(except where other special terms apply)
Pullman Hotel Miri's Room Rates can be found at pullman official site.