Exciting news! CHAGEE is about to set up branch in Miri. The exact location of the first CHAGEE branch in Miri is at Miri Times Square.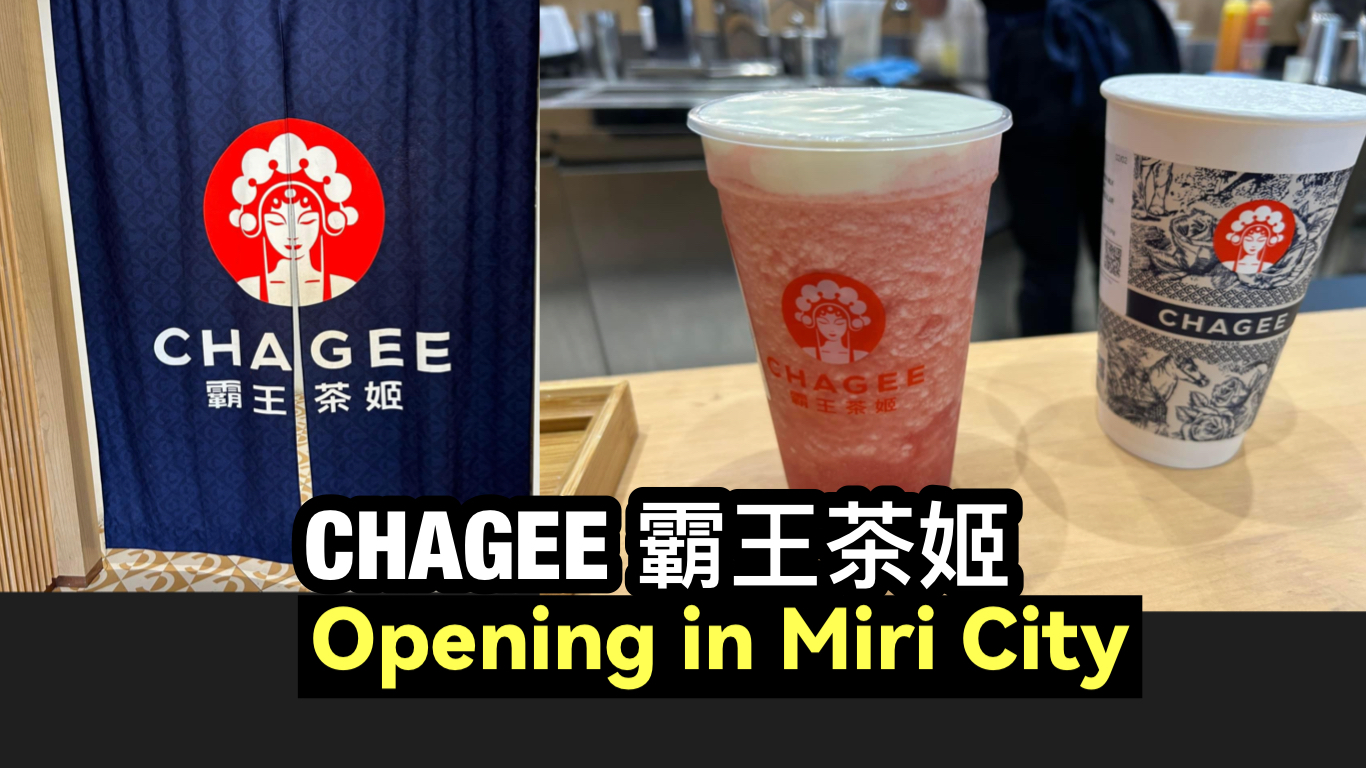 They are currently on the lookout for talented individuals to join their Miri branch. If you have an interest in working at a finest tea shop, don't miss this opportunity.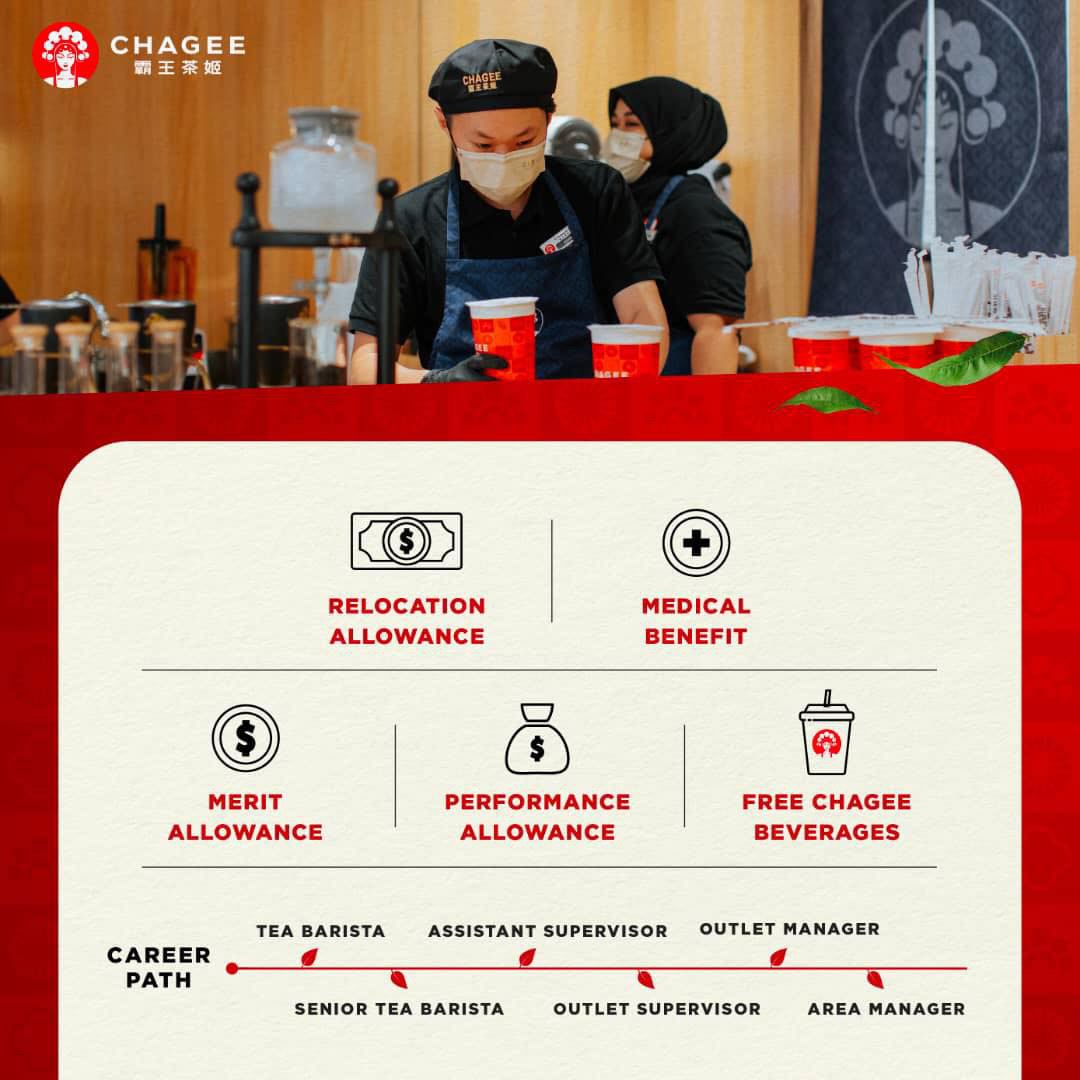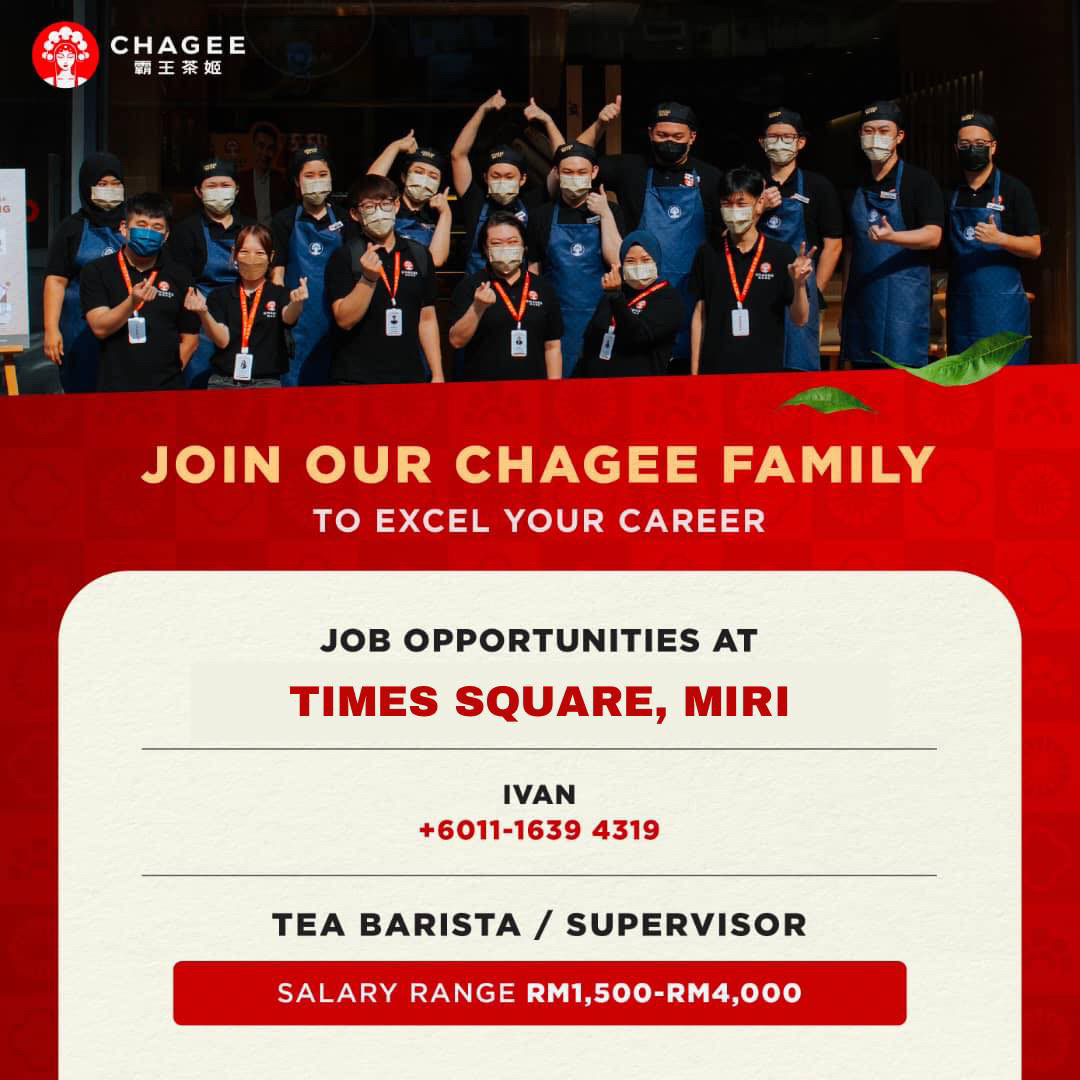 Recruitment positions include Tea Barista and Supervisor, with a salary range of RM1,500 to RM4,000. Employees also have opportunities for advancement, as Tea Baristas and Supervisors can be promoted to Senior Tea Baristas or Outlet Supervisors.
Employee benefits include relocation allowances, medical benefits, bonuses, performance incentives, and free CHAGEE beverages.
If you're interested, you can find Ivan to get interview details via WhatsApp: 01116394319