Secret Recipe is a popular spot for cake lovers. Their menu is mainly Western and complete with a wide selection cakes of different flavors displayed beside the counter.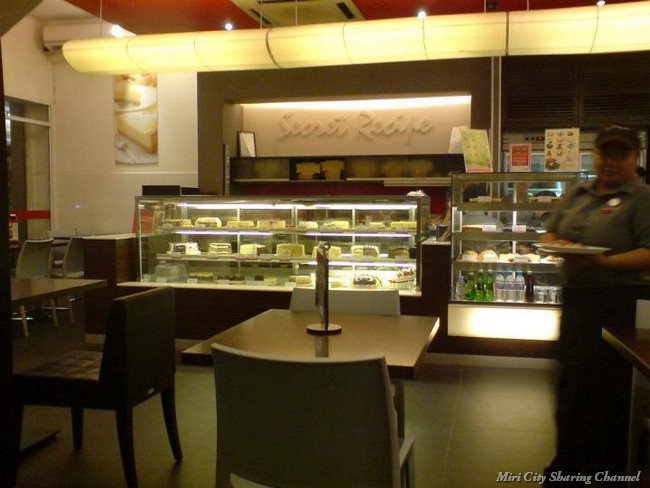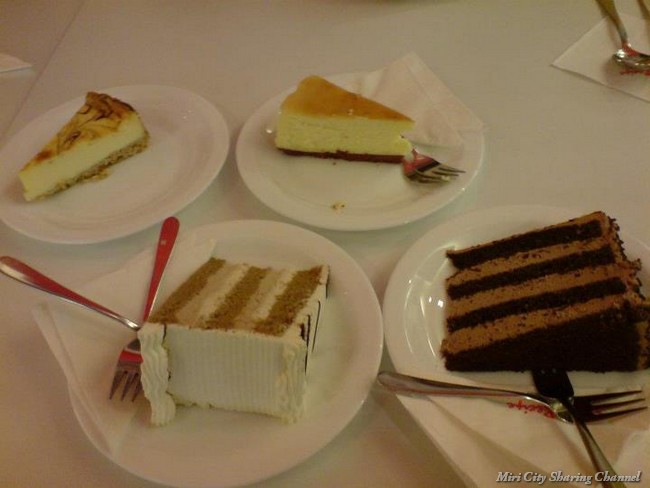 Carrot Cheese cake, basically filled with grated carrots, walnuts and raisins, topped with cheese. It tasted as good if not better than the other cakes, the most popular cake you should try in Secret Recipe.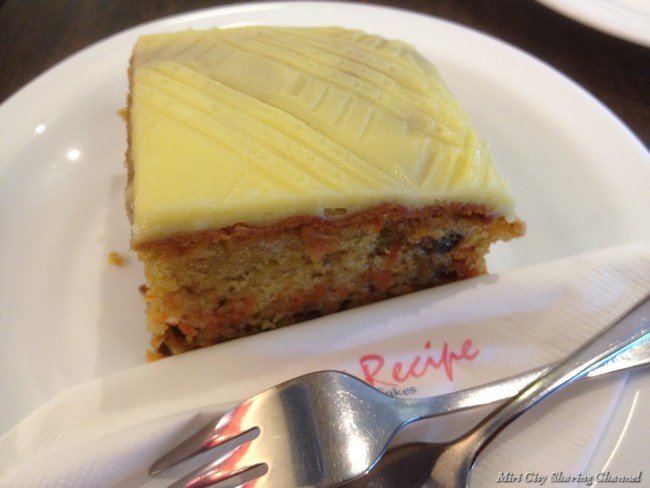 Oreo Cheese cake, which in my opinion is slightly tastier than the other cheese cakes. It consists of frozen cream cheese with loads of crushed oreo biscuits.
Raspberry Cheese cake is a delightful cake with blend of fresh raspberries and cheese.
The cakes here are not that cheap to be considered as daily tea break, a piece of cakes after taxes may cost you around RM10. But definitely affordable enough for occasions when you need to have your cravings time for cakes.
If you have been to the Pelita area in Miri, you could find this Secret Recipe branch just next to Mr. Ho's Fine Food in Krokop, which is also the first Secret Recipe Branch in Miri. The address is:
Lot 349-350, Block 7, Pelita Commercial Centre, Jalan Miri-Pujut, 98000 Miri, Sarawak, Malaysia.
Other Secret Recipe branches in Miri City are at:
Permy Mall Miri
Lot 107, Lot 108, Ground Floor, Permy Mall, Bandar Baru Permyjaya, 98100 Miri, Sarawak, Malaysia.
Bintang Megamall Miri
61-62, Ground Floor, Bintang Mega Mall, Lot 1657, Block 9, MCLD, Miri-Pujut Road, 98000 Miri, Sarawak, Malaysia.