For most Chinese, when talking about where to have a good breakfast in Miri Krokop area, they will recommend you to go for Miri City Food court, Yakin Food court or 2020 Cafe at Pelita. In fact, there is another great place you can hunt for a good breakfast in Miri- Shanghai Cafe, next to Imperial Palace Hotel.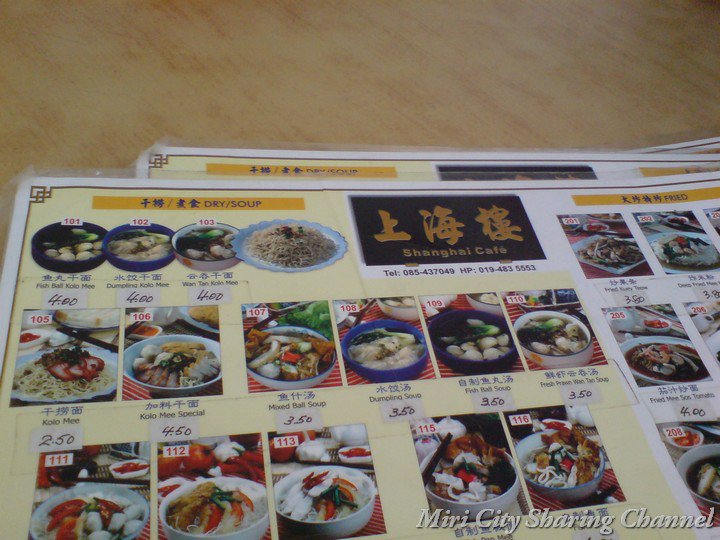 Shanghai Cafe Menu
Shanghai Cafe [上海楼]
Mee Koko Special [shared]
Dry Mee Kolo
Teh-C Peng & Teh-C Peng Special
Dumpling Kolo Mee
In this Cafe, they have variety of food ranging from kolo mee, fried dishes to other spicy food. They got attractive menu with reasonable price for you to choose from. The price is cheap and another great thing that this Cafe has is that you are allowed to request to add a side dish like wantan and sui jiao by just adding in few bucks, hence you will have more variety in your menu. In the next time, if you want to have breakfast with your friends or families, so give Shanghai Cafe a try. It is really great place for your breakfast needs.