The people of Miri should try the "Rojak India," which is the most special food in Miri. It is the one I have enjoyed the most so far, and I would rate it 9.5 out of 10. The drink I recommend is the "Kopi Peng kaw kaw," which has a rich and flavorful taste.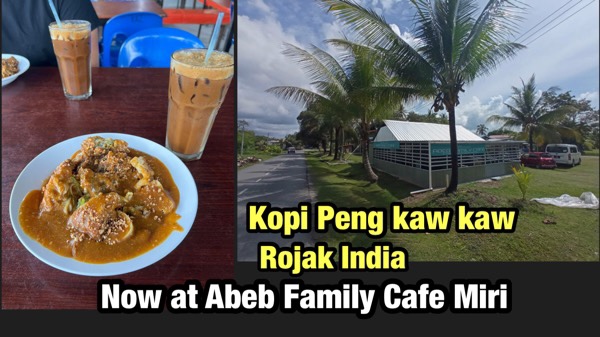 The breakfast menu includes Rojak Pulo Special, Mew Kolok Special, and Kopi O Peng. On Saturdays, they serve a special dish called Briyani Ayam, and on Sundays, they have Nasi Pengilan.
The location of Abeb Family Cafe is at Pulo Melayu Miri, and their contact is 01136865501.
(Images: Abeb Family Cafe, Afiq Hijizi)