Plan to take the family for a walk this weekend. You can consider taking them to Izara Homestay & Cafe located in Kampung Kuala Sibuti Miri.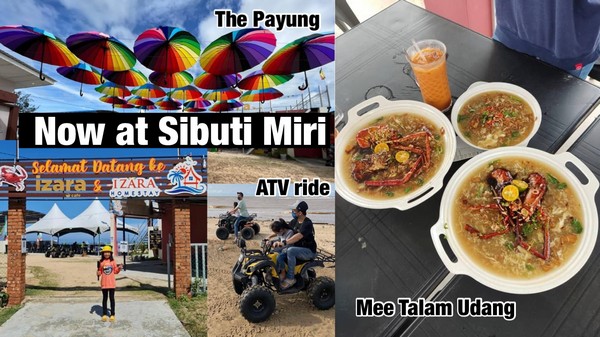 Eh! Where is the village of Kuala Sibuti?
Located approximately 60KM from Miri city and 148 KM from Bintulu city via coastal road. Want to make it easier to use the google maps link below, it will definitely reach the destination.
Location:-
Izara Cafe
https://maps.app.goo.gl/rNV3afSvt4euoXAb6
Izara Cafe operating hours
Monday Closed
Tuesday through Thursday
9 a.m. – 6 p.m.
Friday, Saturday, Sunday and public holidays
8.30 am – 7 pm
What is interesting about Izara Homestay & cafe?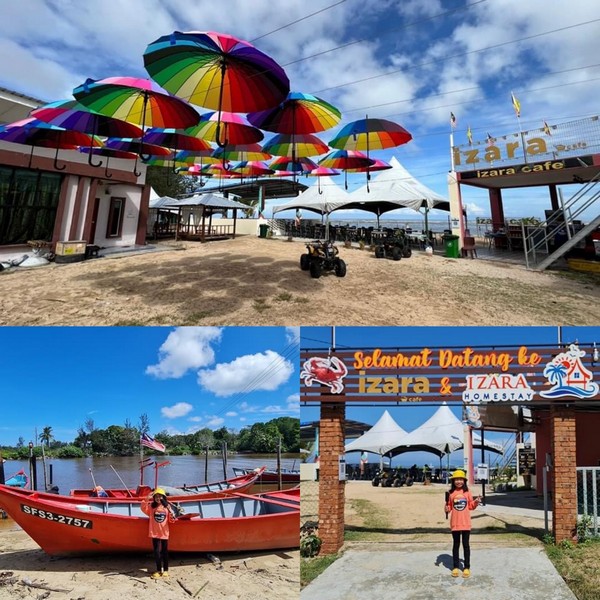 1. The Umbrella
Instagram feet can be captured here. OOTD is set against the backdrop of colorful umbrellas and a gitue beach vibe. You can see for yourself The Umbrella in that part of the picture. Interesting isn't it?
Later, when you take a picture, don't forget to share it on your social media site and tag Izara Homestay and cafe. Hehe.
2. ATV ride activity.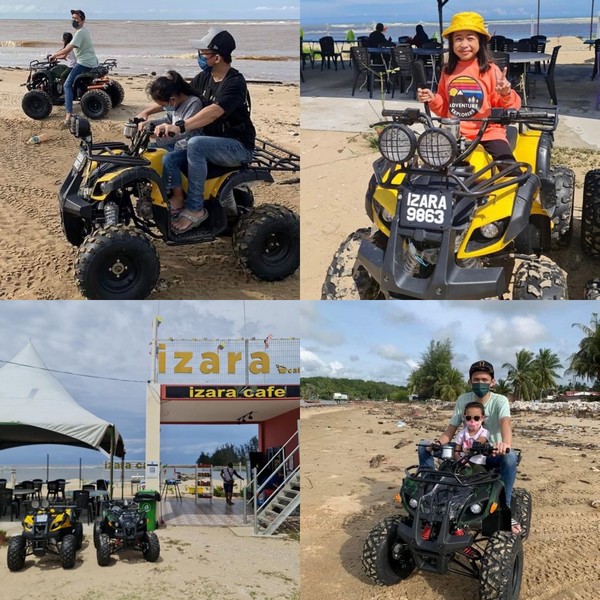 Offers affordable ATV rentals.
RM 15 for a 10 minute ride
RM 25 for a 20 minute ride
RM 35 for a 30 minute ride
For now there are two ATVs for rent to visitors. Use the ATV prudently and get info on how to use it properly to reduce the risk of damage.
Even children can drive this ATV. Simple and easy to use.
3. Delicious dishes served.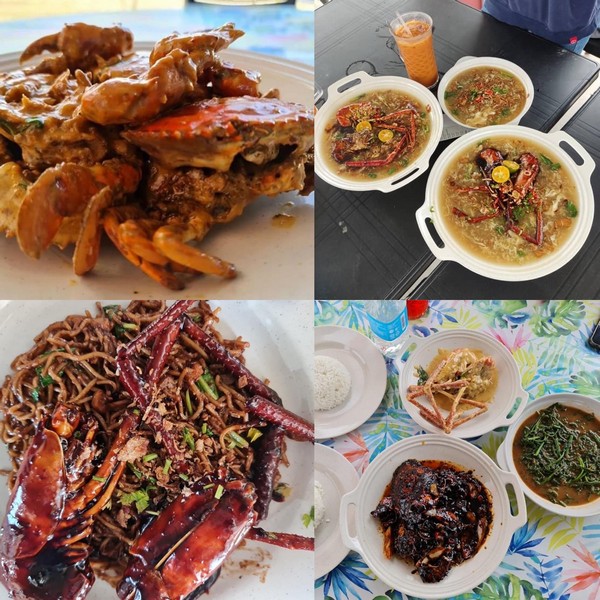 Among the famous dishes at Izara Cafe are Mee Talam Udang, red prawn dishes, salted egg or butter crab and wet prawn talam. You can see for yourself in the pictures for some of the dishes.
4. The rooftop Izara Cafe.
Among the spots where visitors can take pictures to Izara Homestay & cafe have to go. Pictured against the backdrop of the beach of Sibuti.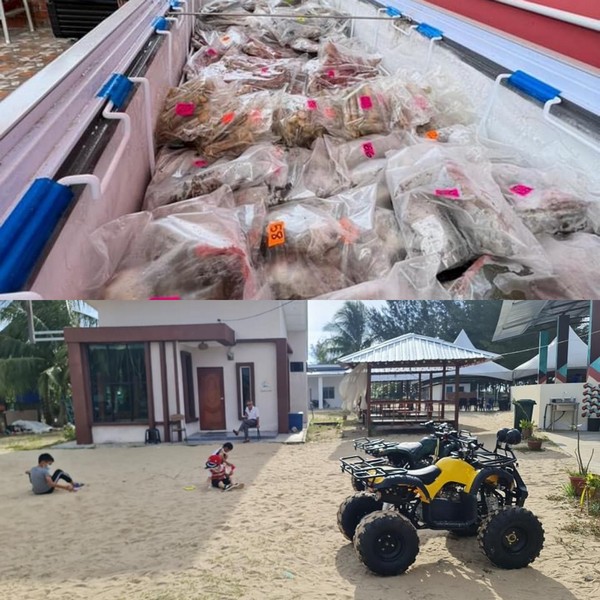 5. Play on the sand.
Children can play in the sand without worry. We have a sandy spot in the fence and it is safe for the kids to play. You can bring your own toys for the children to play. You can see in the picture part of the children playing in the sand.
So far, my first sharing about Izara Homestay & cafe. For more information can refer to their FB page for their latest updates.
Thank you. Hope it is useful for you and have a happy weekend everyone.
(Images & Info: Amiruddin Amin)