SkyPark of Marina Bay Sands Hotel Singapore
Marina Bay Sands Hotel became another new landmark of Singapore after the completion of three 55-story hotel towers topped with 1 hectare ( about 2.5 acres) skybridge on the roof, just like a huge ship on the sky. Known as Marina Bay Sands SkyPark, it is the world's longest elevated swimming pool constructed using 422,000 pounds of stainless steel with a capacity to hold 376,500 gallons (1424 cubic metres) of water. The SkyPark has about 146-metres (478 ft) vanishing edge, perched 191 metres (626ft) above the ground. Overall, the hotel has a total of 2,561 rooms.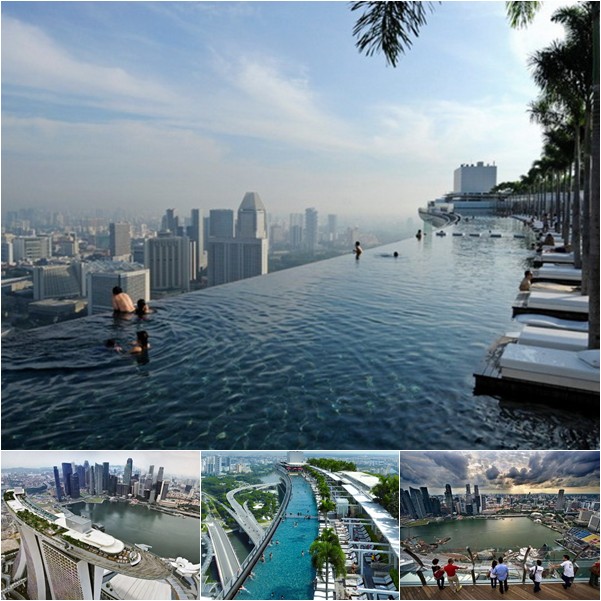 Over the SkyPark, there are rooftop restaurants, gardens with green trees and plants and a notable swimming pool on the sky. A specially designed public observatory deck on the cantilever of skybridge, visitors can have a 360-degree views of the Singapore skyline.
No comments yet.
No trackbacks yet.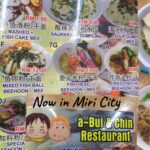 about 1 week ago - No comments
Those like to eat hand-made fish cake must visit this restaurant in the morning for breakfast. Newly opened A-BUI & CHIN Restaurant, the location next to Boulevard Miri 吴方记. Also their fried fish taste very fresh, excellent! (Images via Teck, Tingking Lily & 蔓哒莎) Related Posts:Sing Chiong Restaurant 勲漳茶餐室 in Bekenu Miri (Famous…Thai Fish Burger…