New Albany Commercial Centre at Southern Miri City
The new Albany Commercial Centre is a modern, prestige and professional new commercial & residential Hub to the Miri Southern Region at Miri Bintulu road, to be completed in 2016.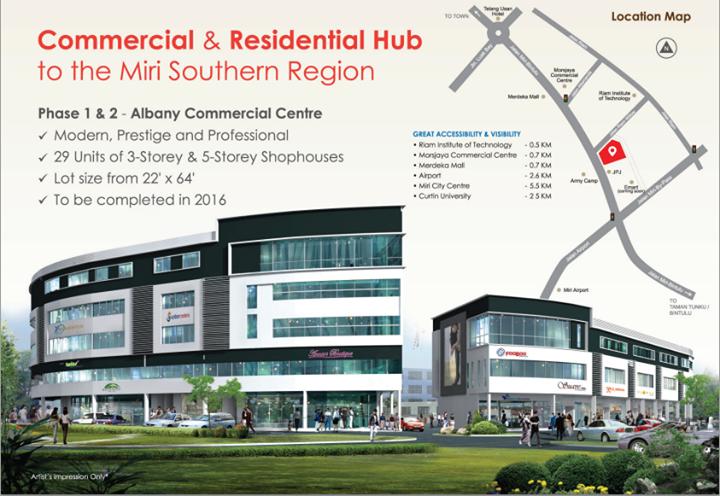 Albany Commercial Centre is strategically located next to Road Transport Department (JPJ) consists of of 6 phases:
Phase 1 – 5-storey Shophouse
Phase 2 – 3-storey Shophouse
Phase 3 – Residential Houses
Phase 4 – Three blocks of 5-storey Student Apartment
Phase 5 – 7-storey 3-star hotel
Phase 6 – Two blocks of 5-storey Service Apartment
Nearby the Albany Commercial Centre has another development of the new Emart Hypermarket at Miri By Pass Road.
No comments yet.
No trackbacks yet.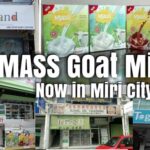 about 3 months ago - No comments
Now you can get Mass Goat Milk in Miri City at MYY Babay Land, MY STORE organic shop, Kang He organic Shop, Sundup Box shop, PMG Pharmacy, Together Pharmacy. Interest to become business partner can whatsapp 0107605556. 大多数人都将美白肌肤视为年轻漂亮的象征,许多人为了美白肌肤不惜重金购买昂贵化妆品,其实多喝羊奶就能省下这些钱,而且效果更好,羊奶中的EGF生长因子能使肌肤光嫩有弹性,羊奶更有美容养颜和延缓衰老之功效。 About MASS SUSU KAMBING: Mass Mika Healthcare is a distributor of halal goat's milk based in klang…