Have you ever heard about "capsule hotels"? It has long been popular in Japan, now it's coming to Malaysia. The Capsule Container Hotels will be available in Kuala Lumpur Second International Airport (KLIA2) as the first base, the creation of the first capsule (Capsule) Transit Hotel.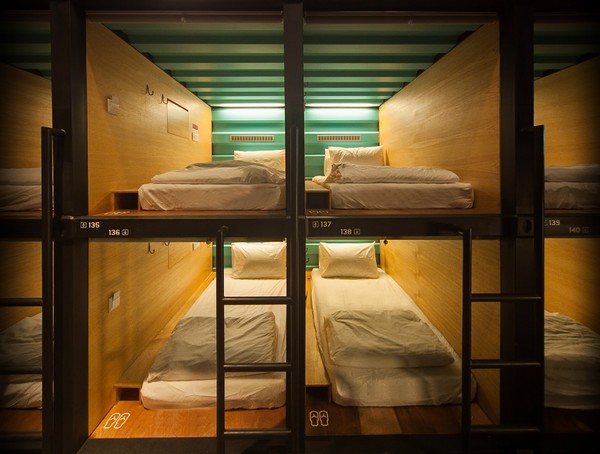 Designed for transit travelers, backpackers on-the-go, and frequent fliers, it allows those who needed a place to crash overnight, or recharge before catching the next flight. It is great for a short stay, and for people who are trendsetters, value-smart, and eager to experience a Capsule styled lodging without worrying about lengthy stop-over.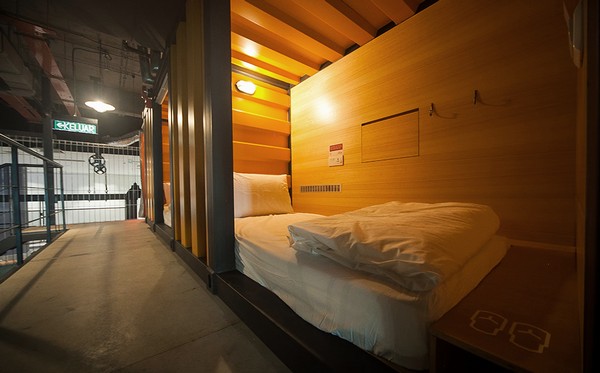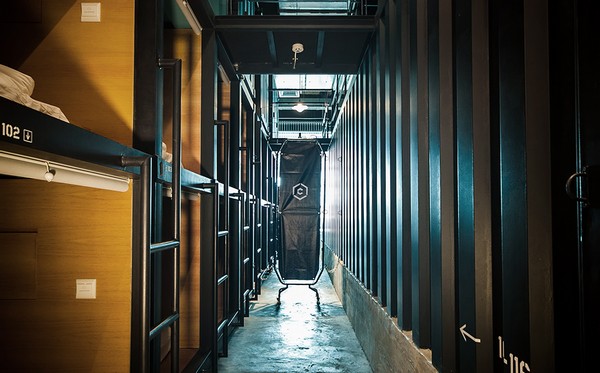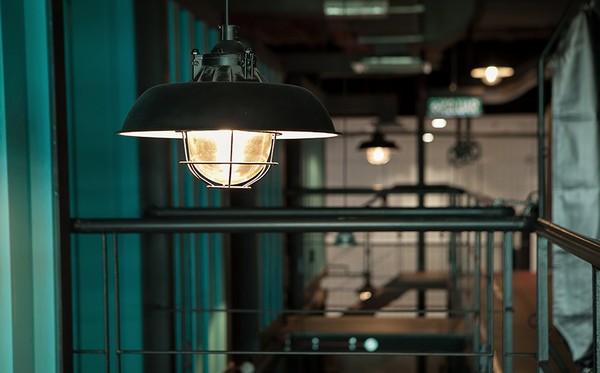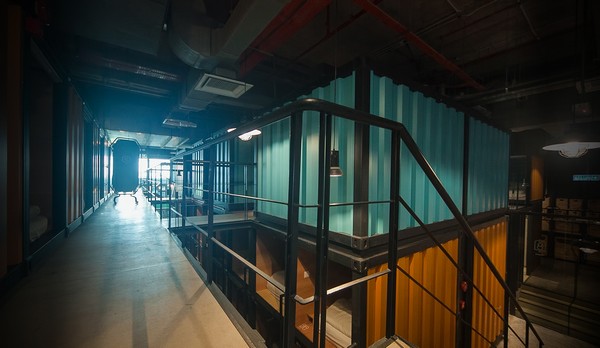 Enjoy a cold beer, a glass of sky juice, or a soft drink at our Capsule Bar upon check-in. Expect to be mesmerized by the ambiance of artistic vibe the moment you step into the foyer. To foster a creative community, we transformed the corridor into a creative space for the local aspiring artists to display and share their works of art. For that, we strive to make your stay a hassle-free, artful, and a unique experience imbued with lively energy; a dose of rejuvenation which you could take with you for your next journey.
The CapSpace featured a total of 79 capsules inspired by contemporary design & sustainable living on the mezzanine floor, upper and lower decks. Female-only and male changing rooms are available on each floor.
It comprises 79 capsules and provides accommodation in denominations of 3, 6 and 12-hour packages priced at RM45, RM70 and RM90 respectively.
Banks, money changers and ATMs are available to provide travelers with instant banking or financial services at the surrounding.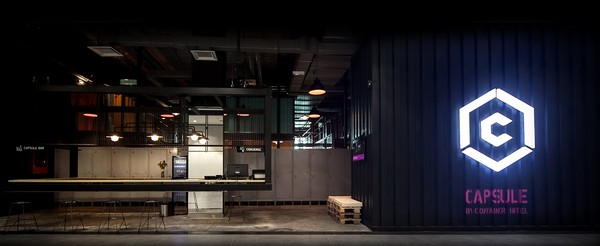 EACH CAPSULE COMES EQUIPPED WITH:
2 Pillows
Foldable table
Hangers
Individual ventilation
Privacy blind
Personal locker / drawer
Reading light
Power socket
Phone (self-setting alarm calls enabled)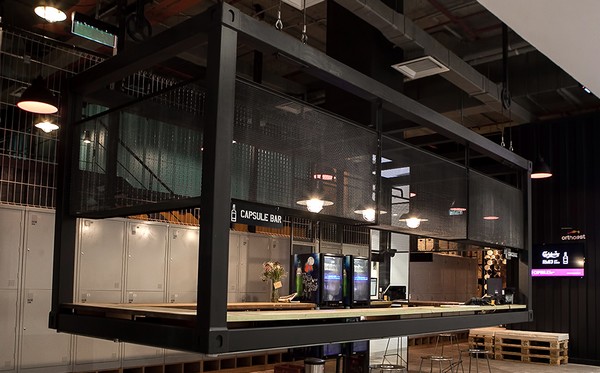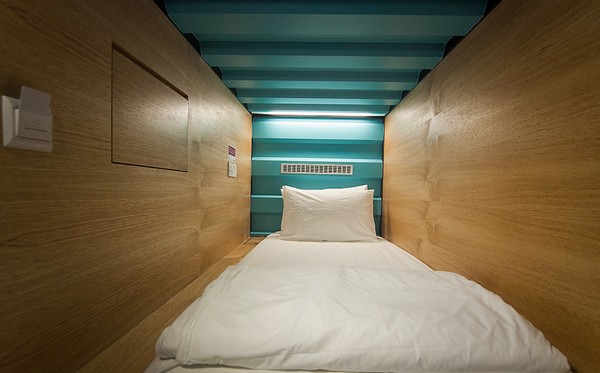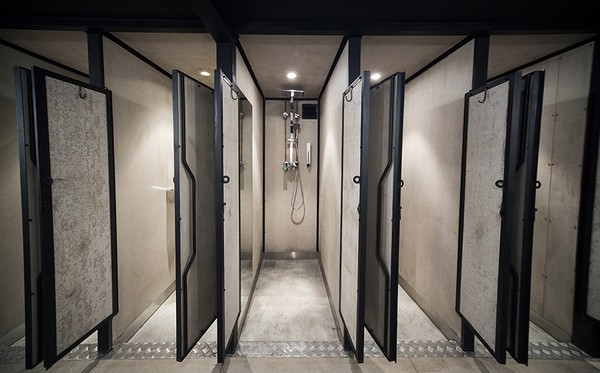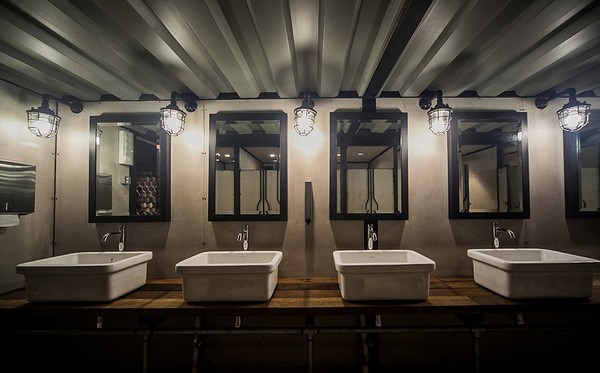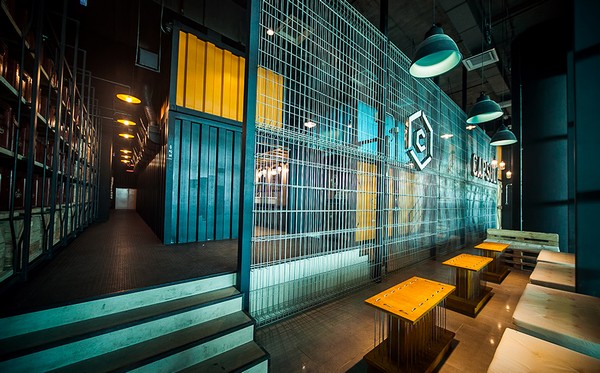 CAPSULE BY CONTAINER HOTEL ADDRESS: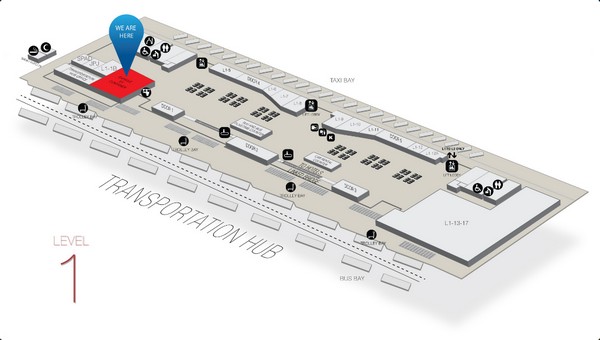 Lot L1-2 & 3, Gateway,
Terminal KLIA2, KL International Airport,
Jalan KLIA 2/1, 64000 KLIA, Sepang,
Selangor, Malaysia.
DIRECT RESERVATIONS:
Phone: 03-76102020
Email: [email protected]
Capsule by the Container Hotel is strategically located at L1-2 & 3 of Transportation Hub at [email protected]; an integrated shopping and entertainment center which connects the airport to Express Rail Link (ERL), with pick-up / drop-off areas for various modes of transportation.