Air Asia 2013 New Year Tickets Sale (RM39 All-In-Fare)
Air Asia is having the 2013 New Year low fare Air Tickets Promotion for both domestic & International flights. Enjoy your holidays fly from Kuala Lumpur to destinations at Singapore, Hanoi, Palembang, Phnom Penh, Kota Bahru, Sibu, Macau, Jakarta, Hat Yai & more from as low as only RM39 All-In-Fare. Checkout AirAsia.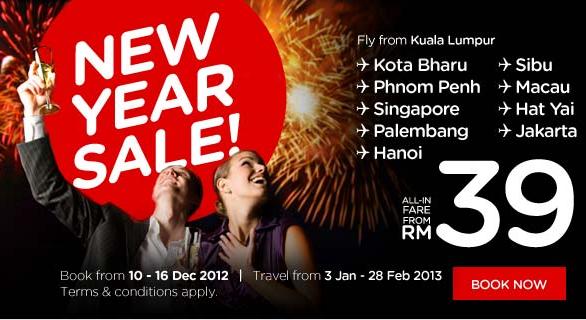 Booking Period from 10 to 16 December 2012
Travel Period from 3 Jan to 28 Feb 2013
No comments yet.
No trackbacks yet.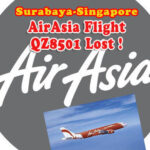 about 3 years ago - No comments
One AirAsia airplane with flight number QZ8501 flying from the Indonesian city of Surabaya to Singapore lost contact with air traffic control on Sunday, Indonesian media said, citing a Transport Ministry official. The plane had asked for an unusual route before it lost contact. Another plane has gone missing in Southeast Asia. AirAsia official website…