Sushi lovers good news for you! YUMMY SUSHI Delivery now in Miri City. If you haven't tried my sushi yet, you can try it.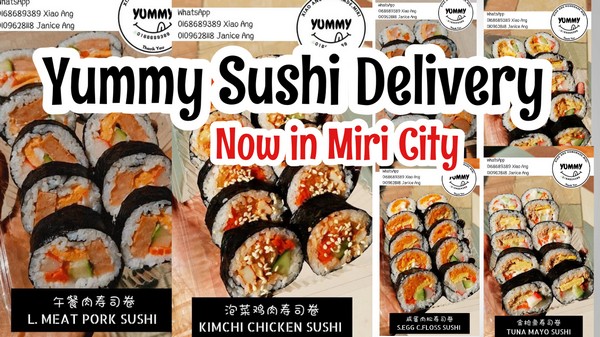 Sushi rolls are open for orders Tuesday & Wednesday
(16/3/2021 & 17/3/2021)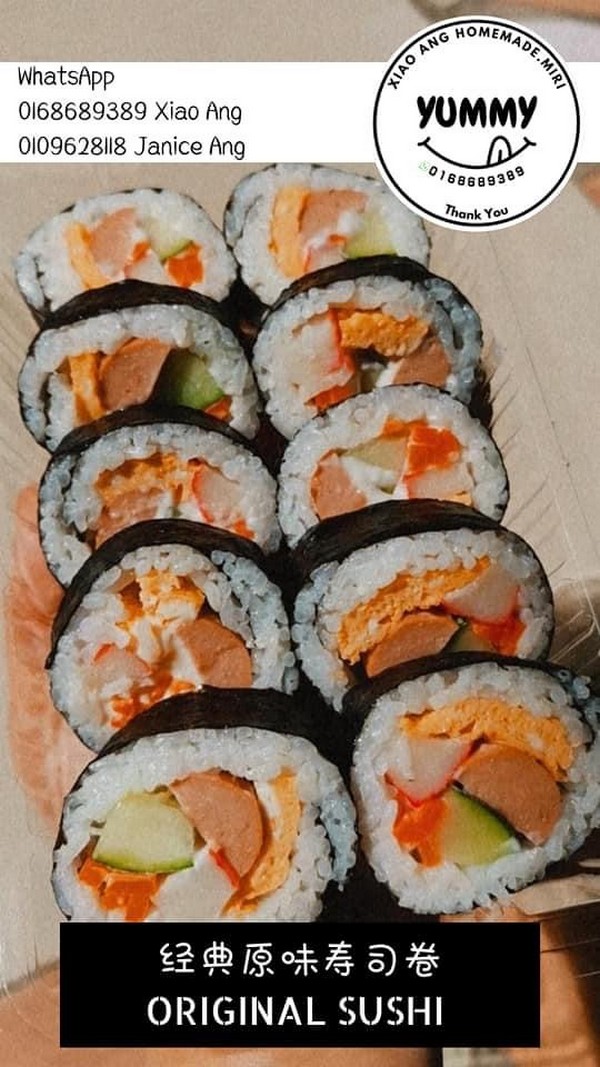 Limited order is suitable for a small number of people, office workers order
Ensure that the ingredient is sufficient and the price is fair.
Delivery time 10 am to 12 noon
No need to come out to pack, just wait for me to deliver it~
Used as a lunch, it can also be used as a snack, satisfying one bite after another.
经典原味寿司
采用新鲜的黄瓜和红萝卜,搭配煎蛋,香肠和蟹柳,卷在米饭和紫菜之间 味道绝配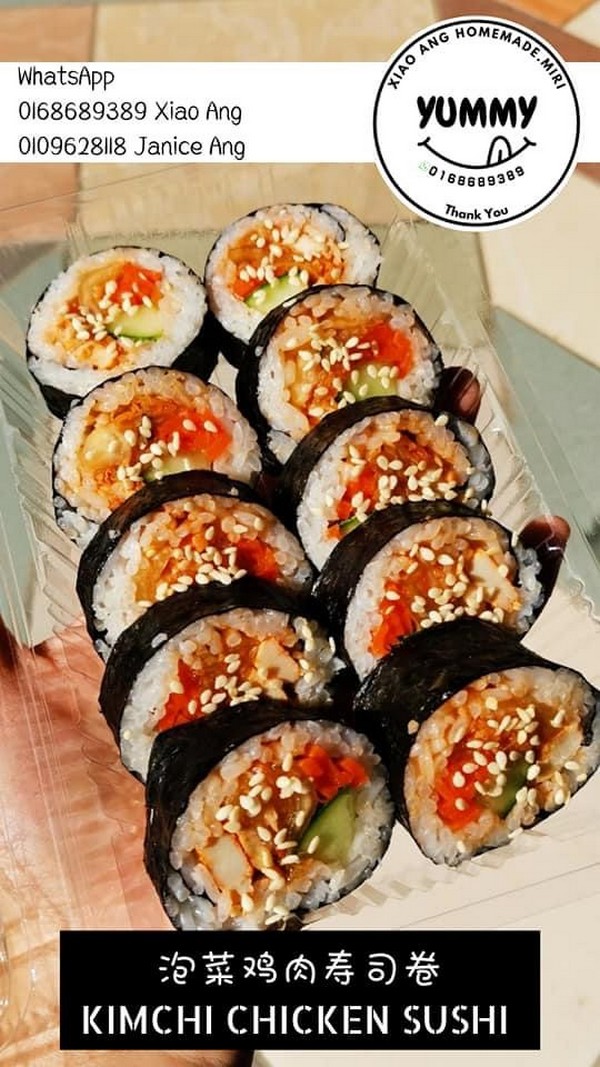 特别泡菜鸡肉寿司
泡菜配上嫩嫩的鸡肉,清脆解腻的萝卜与黄瓜,还有香喷喷的米饭和紫菜, 撒上白芝麻合在一起的口感微微酸辣,吃了一口只想再来一口…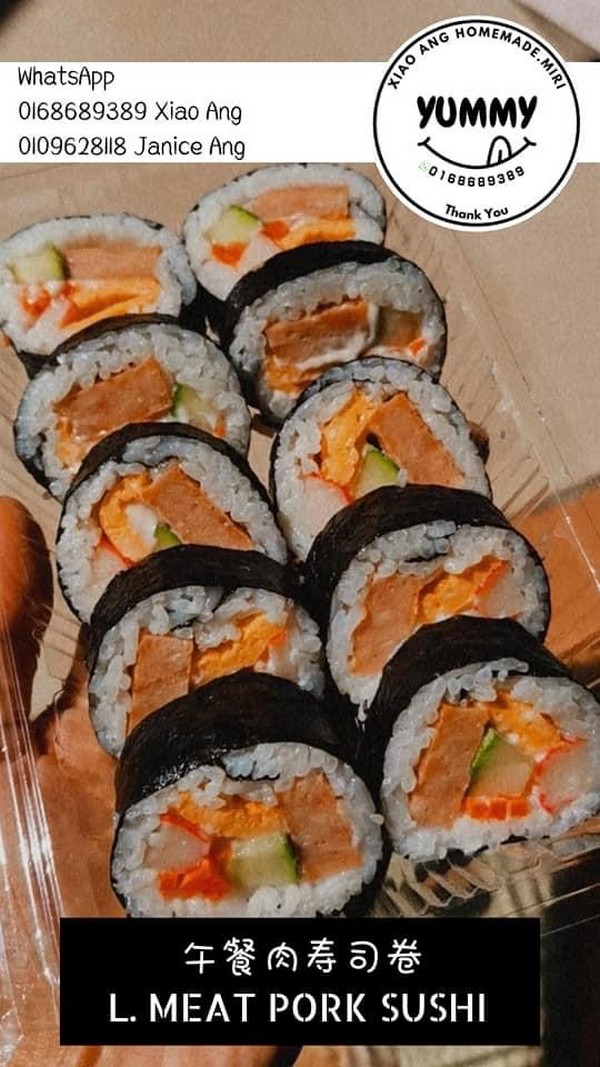 午餐肉寿司
鸡肉松寿司
金枪鱼Mayo寿司
咸蛋肉松Mayo寿司
紫菜和米饭放上新鲜的黄瓜和红萝卜,搭配煎蛋,蟹柳和各种不同主配料放在一起每一种的味道不同口感特好吃,各有各得美味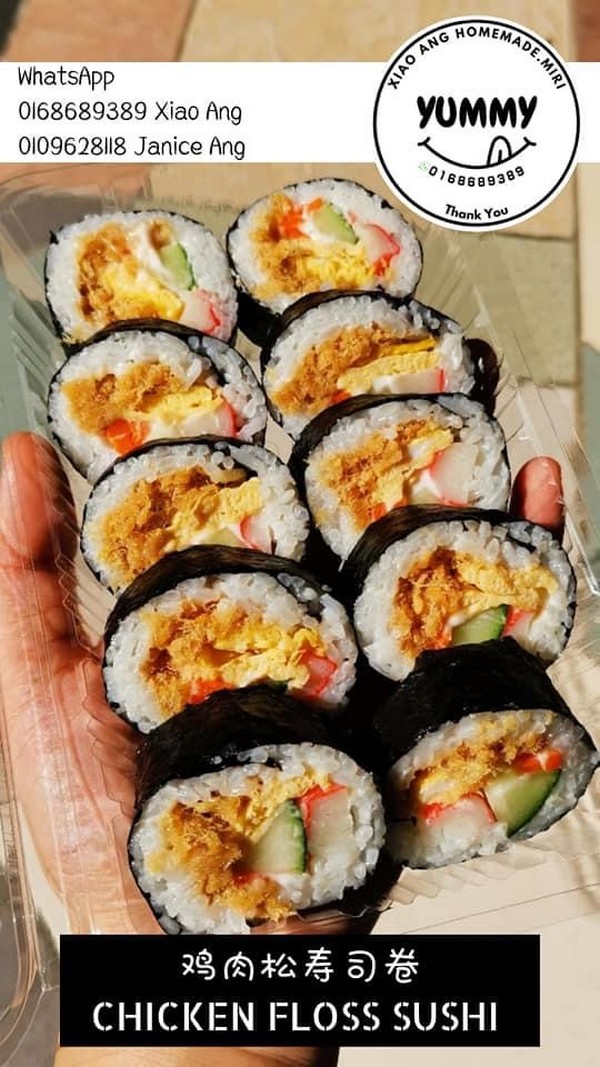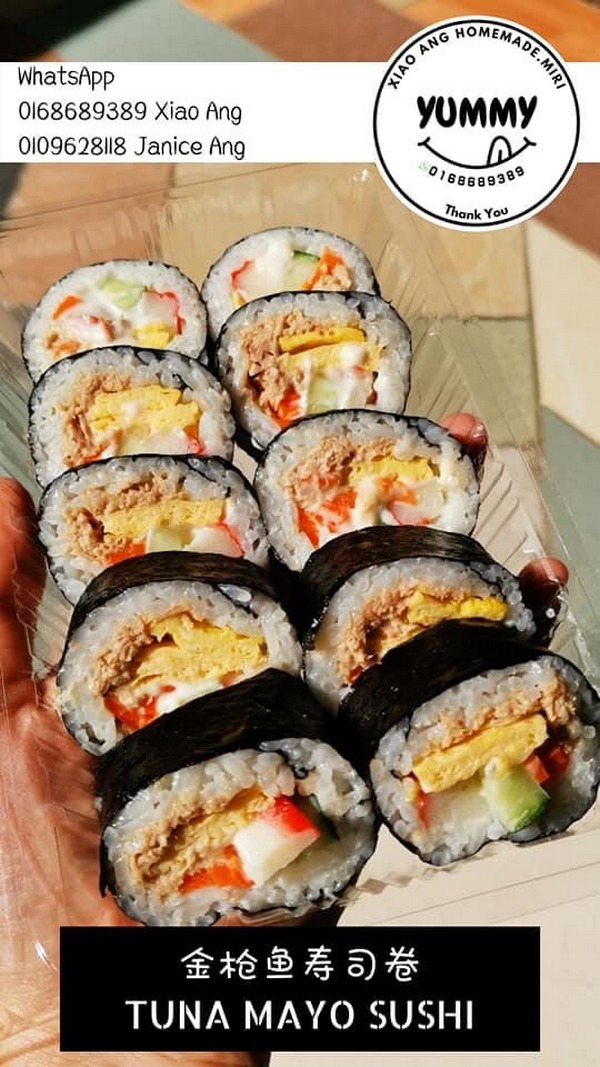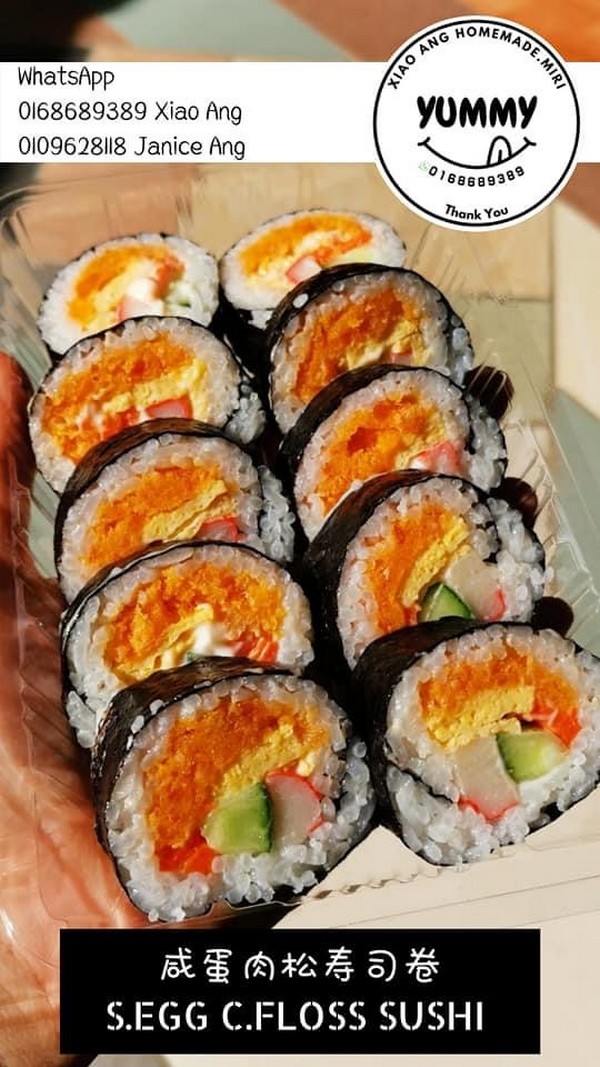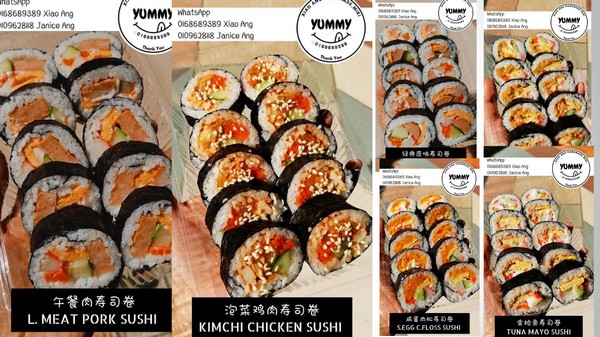 1盒免费包送 RIAM&MORSJAYA
2盒免费包送
TAMAN TUNKU, AIRPORT, LUAK BAY, CENTER POINT, MARINA BAY, TIME SQUARE, PERMAISURI MALL, BINTANG MALL
3盒免费包送
PELITA, KROKOP, BOULEVARD, PIASAU, LUTONG, PERMY, TUDAN
任何详情欢迎询问/下单
Xiao Ang
https://wa.me/60168689389
Janice Ang – 0109628118