Have you heard about LEGOLAND in Malaysia? Located at the Southern Malaysia, Nusajaya in Johor state, it was built to rival the greatness of Universal Studios in neighboring Singapore. The completion of the Petronas Twin Towers, better known as KLCC in the LEGOLAND theme park was getting attention from tourists around the world. A miniature skyscrapers as high as 10 meters it is the tallest tower available in Legoland theme parks around the world.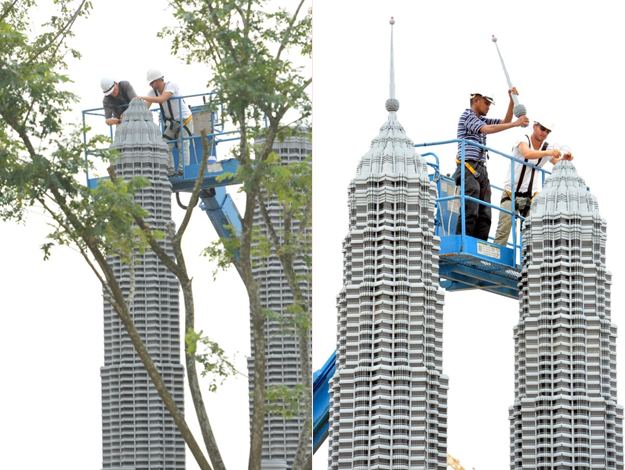 According to LEGOLAND designer, Eric Hunter, who is also the chief architect for the project, the team had visited the Petronas Twin Towers in Kuala Lumpur to study the construction and structure of the building. He also said his team took 5,500 hours to install over 542,000 LEGO pieces to build the twin towers. He said again, anyone want to try to build its own building, it will take about three years to complete.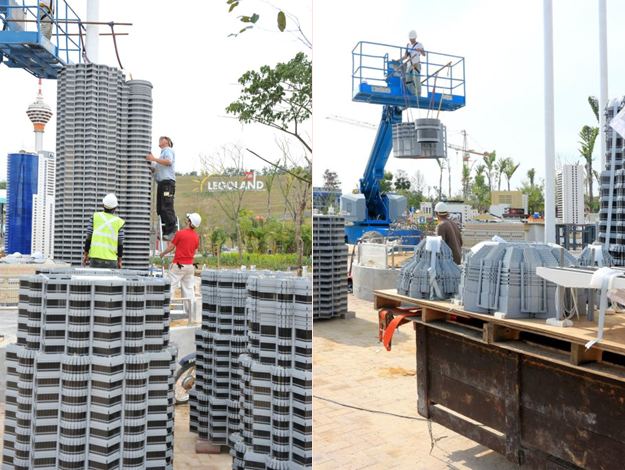 Miniature Petronas Twin Towers is one of the 12 LEGO models representing 17 buildings in Southeast Asia that are available in the theme park. One architect originated from Taiping, Muhammad Khairul Zainon Noor, 27, who was honored last lego pieces to install on top of the twin towers, said it was his best performance so far. LEGOLAND Malaysia theme park was officially opened on 15 September 2012. More information please visit www.legoland.my.