The local people in Miri started to call the hill where this Grand Old Lady was located as "Canada Hill" when there was a team of Canadian engineers drilling and pumping the black gold there in the early 1910s. Today, the old well shares her historical stories with the Petroleum Museum which is a popular visitor's attraction for visitors around the world. Most onshore drilling sites were no longer there, replaced with offshore drilling sites today.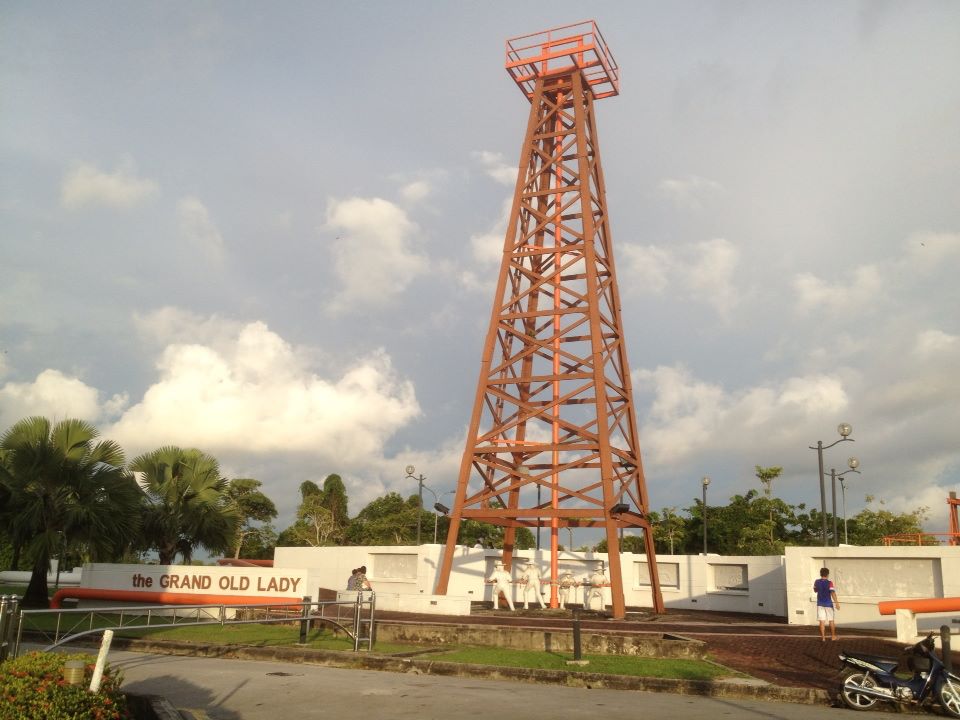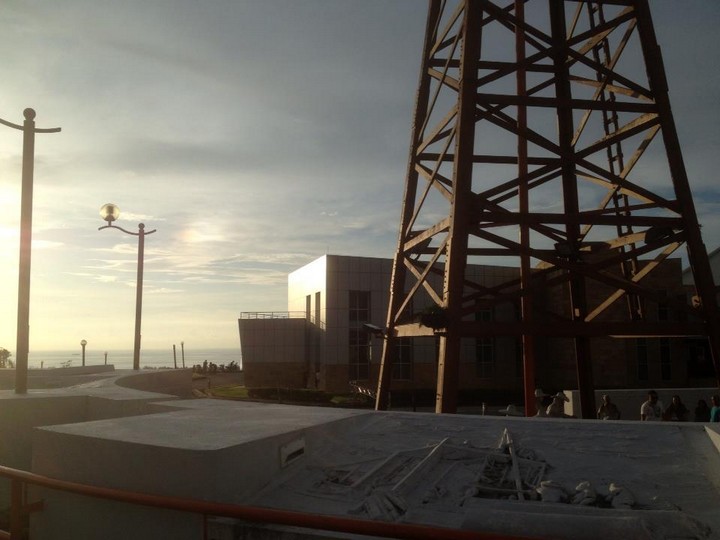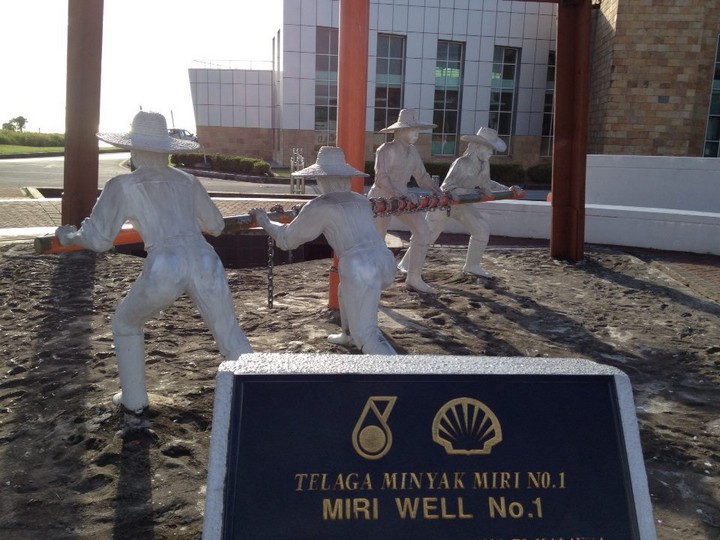 In 1909, the first oil company operating in Miri was the Anglo-Saxon Petroleum Company of the Royal/ Dutch Shell Group.
Later, Sarawak Oilfields Ltd was incorporated locally in 1921 and then in the year 1958, Sarawak Oilfields Ltd (SSOL) was formed until Sarawak Shell Berhad (SSB) took over activities of SSOL.
In 1974, PETRONAS, Malaysia national oil company was incorporated under the petroleum Development Act (1974). So, a production sharing contract signed between PETRONAS and SSB and Sabah Shell Petroleum Company.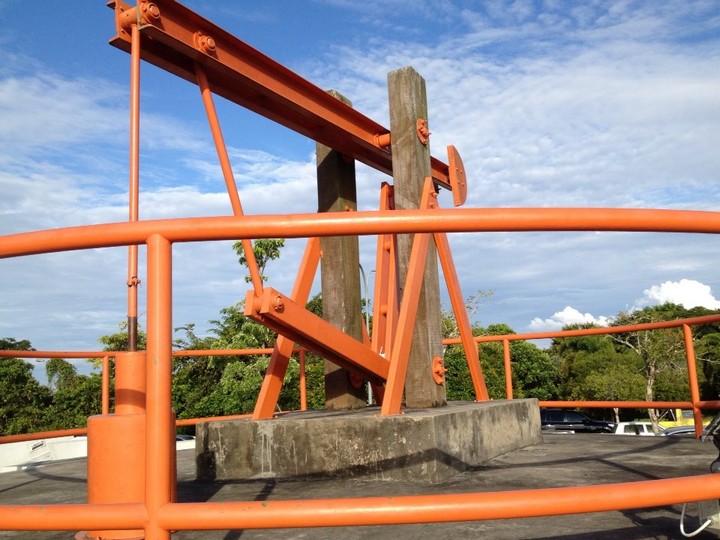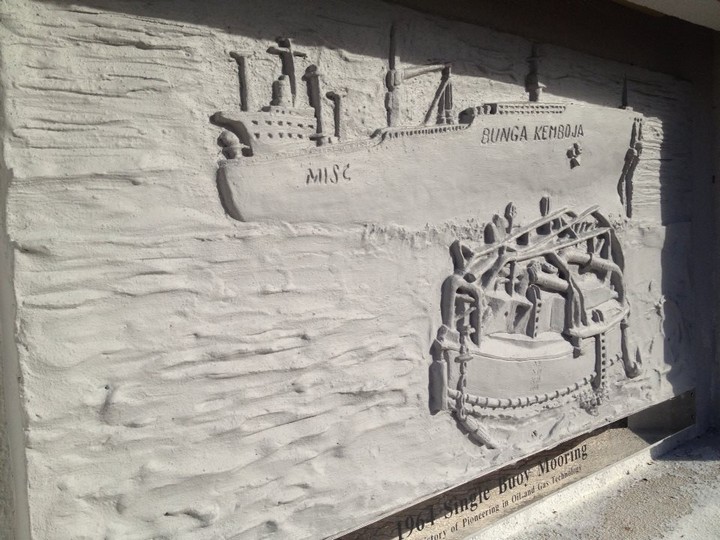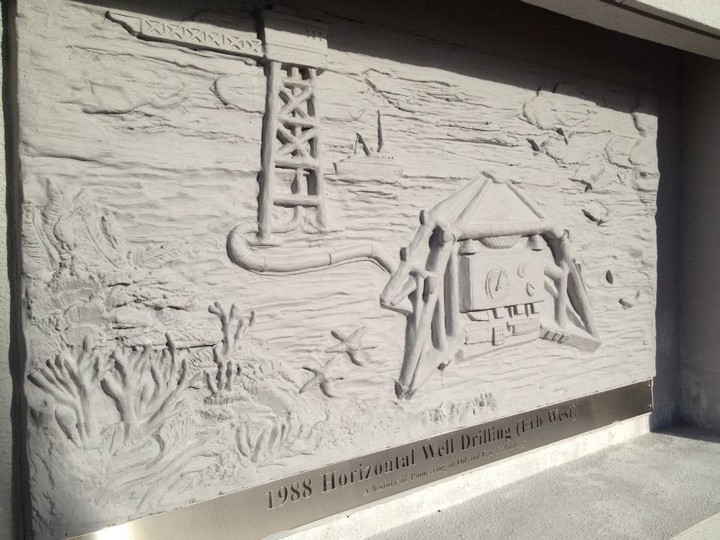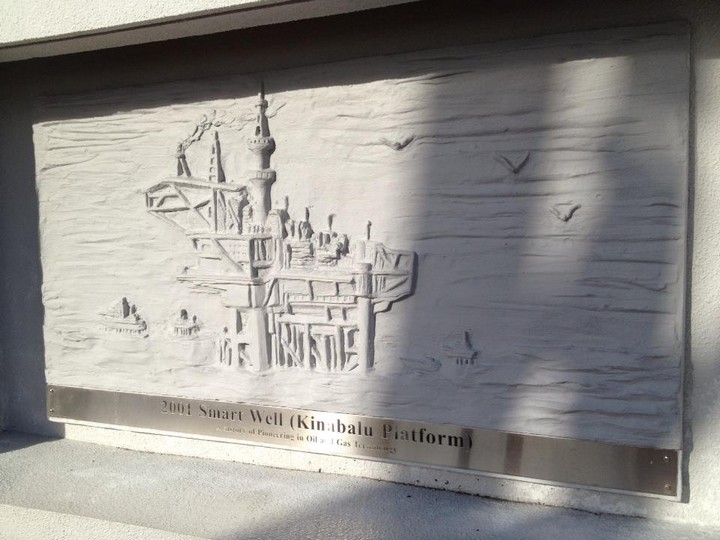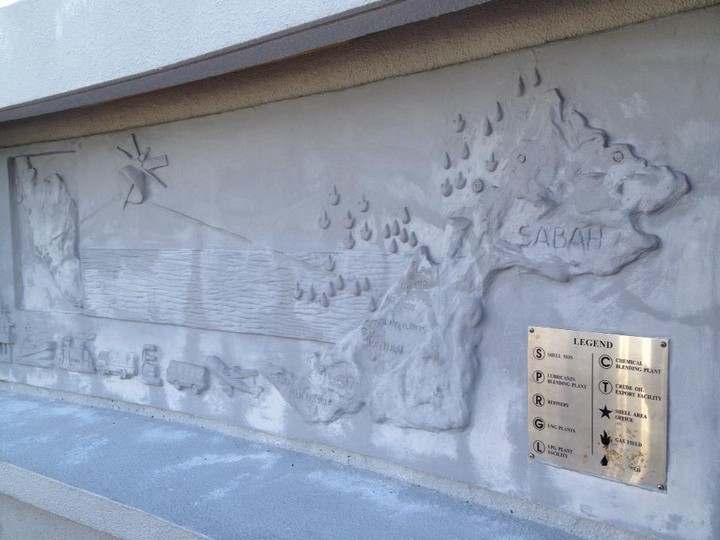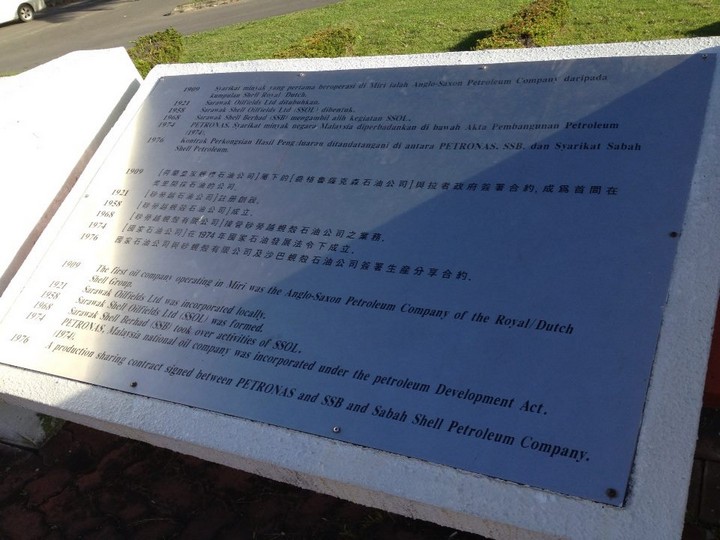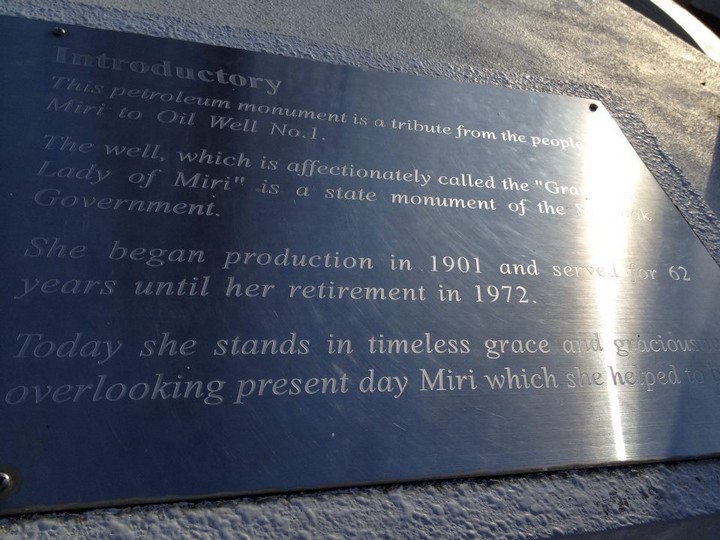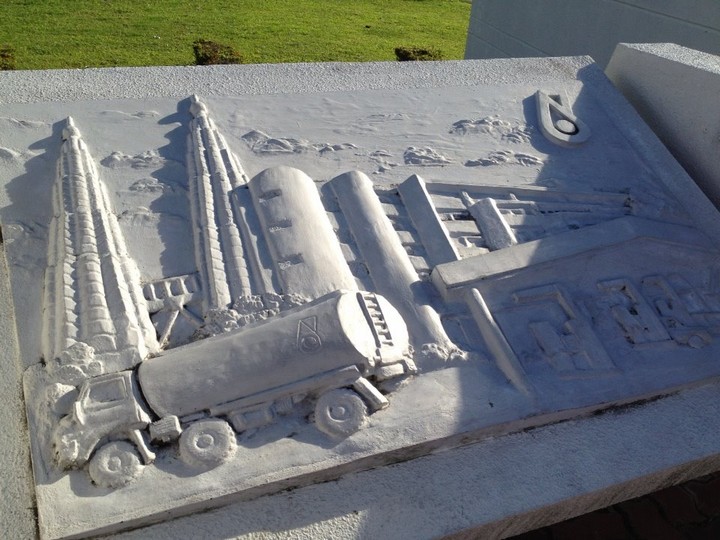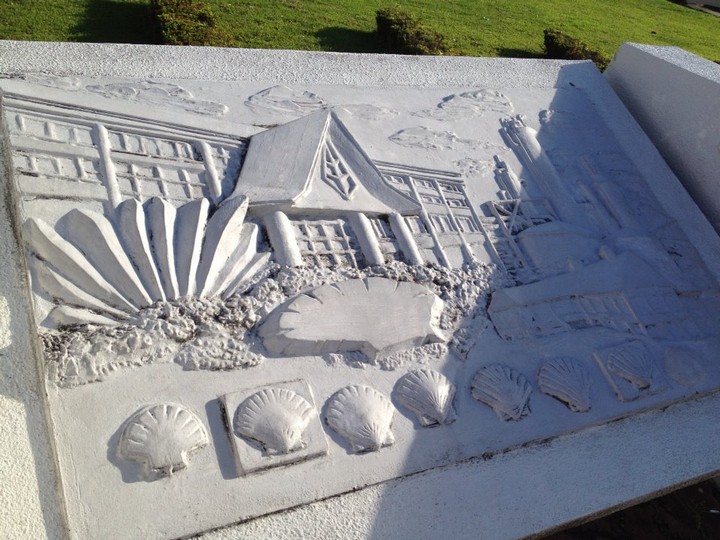 The petroleum monument is a tribute from the people of Miri to Oil Well No. 1. The well, which is affectionately called the "Grand Old Lady of Miri" is a state monument of the Sarawak Government. She began production in 1901 and served for 62 years until her retirement in 1972 which today she stands in timeless grace. It is one of the most important part of landmarks in Miri City map nowadays.