Dear Friends, Miri City Pujut area is having a Major Water Supply Interruption.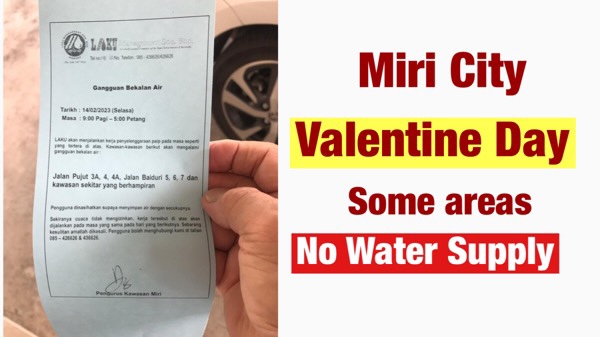 Date: 14/02/2023 (Tuesday)
Time: 9:00 am – 5:00 pm
Affected Area:
Jalan Pujut 3A, 4, 4A, Jalan Baiduri 5, 6, 7 and some nearby area only.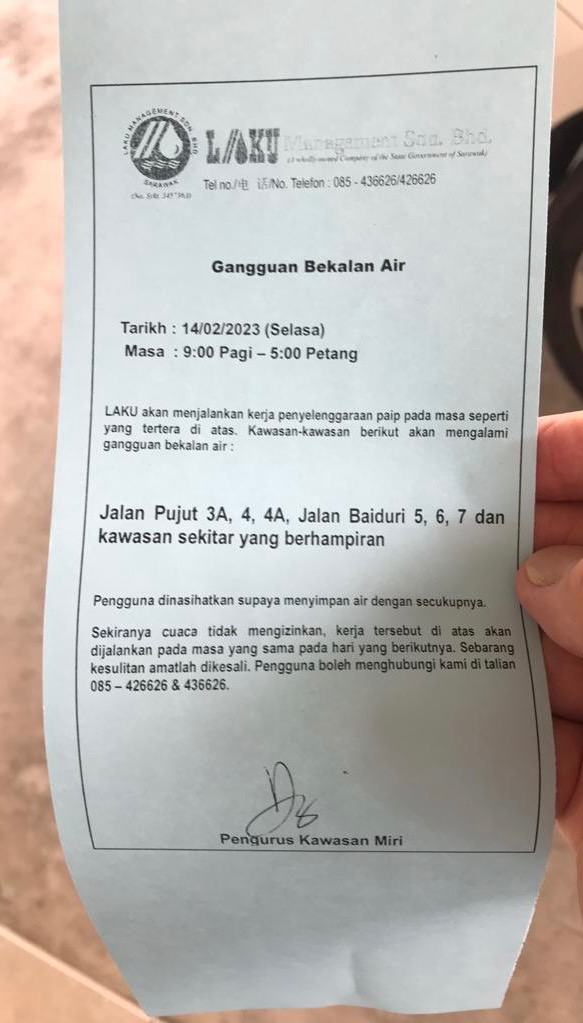 Stay calm as LAKU teams are at site to fix the problem. Remember to save some water at home.