Good news! TM has announced a reduction in Unifi broadband Prices!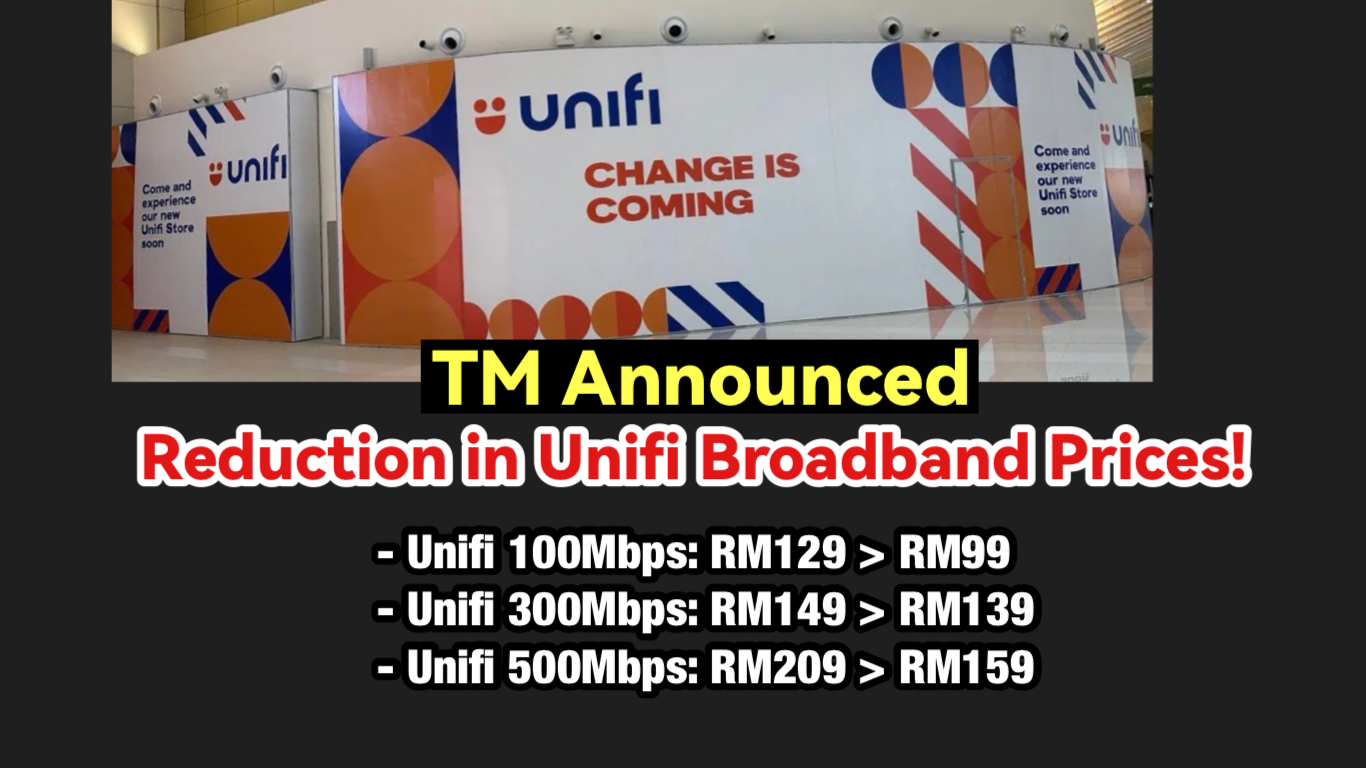 Unifi 100Mbps, originally priced at RM129 per month, has been reduced to RM99 per month. Unifi 300Mbps has gone from RM149 to RM139, and Unifi 500Mbps now costs RM159, down from RM209.
Additionally, unifi has introduced standalone 1Gbps and 2Gbps internet services, no longer requiring the subscription to unifiTV. The pricing for these two packages is RM289 and RM319, respectively.
Furthermore, there is a limited-time promotion for unifi 100Mbps, priced at only RM89 per month during the promotional period. Existing unifi users can also enjoy free upgrades: 30Mbps users can upgrade to 100Mbps for free, 100Mbps users to 300Mbps, 300Mbps to 500Mbps, 500Mbps to 800Mbps, and 800Mbps to 1Gbps, with no change in monthly fees.
Here are the latest unifi prices:
– Unifi 100Mbps: RM129 RM99
– Unifi 300Mbps: RM149 RM139
– Unifi 500Mbps: RM209 RM159
– Unifi 1Gbps: RM289
– Unifi 2Gbps: RM319
The latest unifi plans now offer home broadband internet speeds ranging from 100Mbps to 2Gbps, eliminating the 30Mbps broadband service. The costs for these broadband plans have also been lowered.
(Images: LowyatNET)