Step into this tea-themed restaurant located in Miri City! The Vintage Tea House is a unique dining spot where tea is infused into almost every dish, making it a must-visit if you are in the area.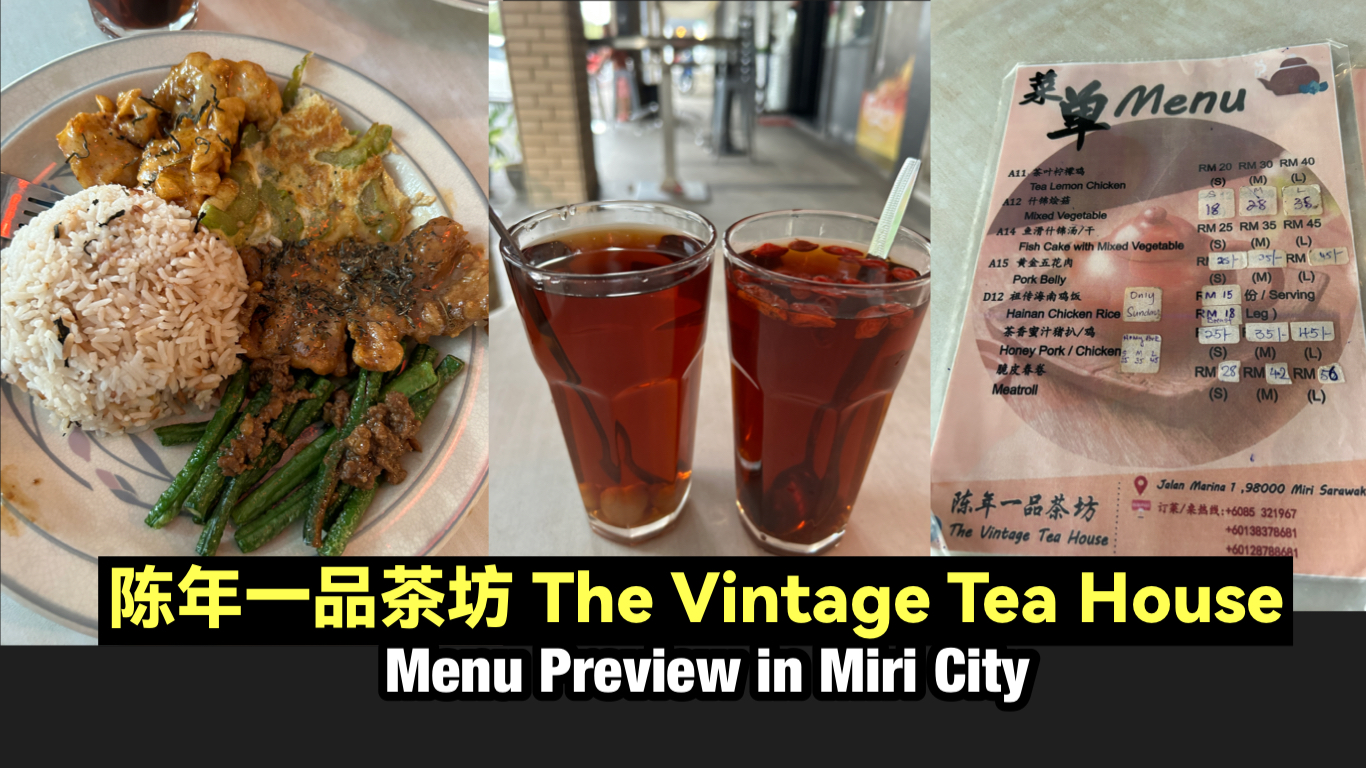 They have kept most of their classic menu items, and on Sundays, they still serve their famous chicken rice. Don't miss out on trying their Longan tea and Goji tea, which are both highly recommended.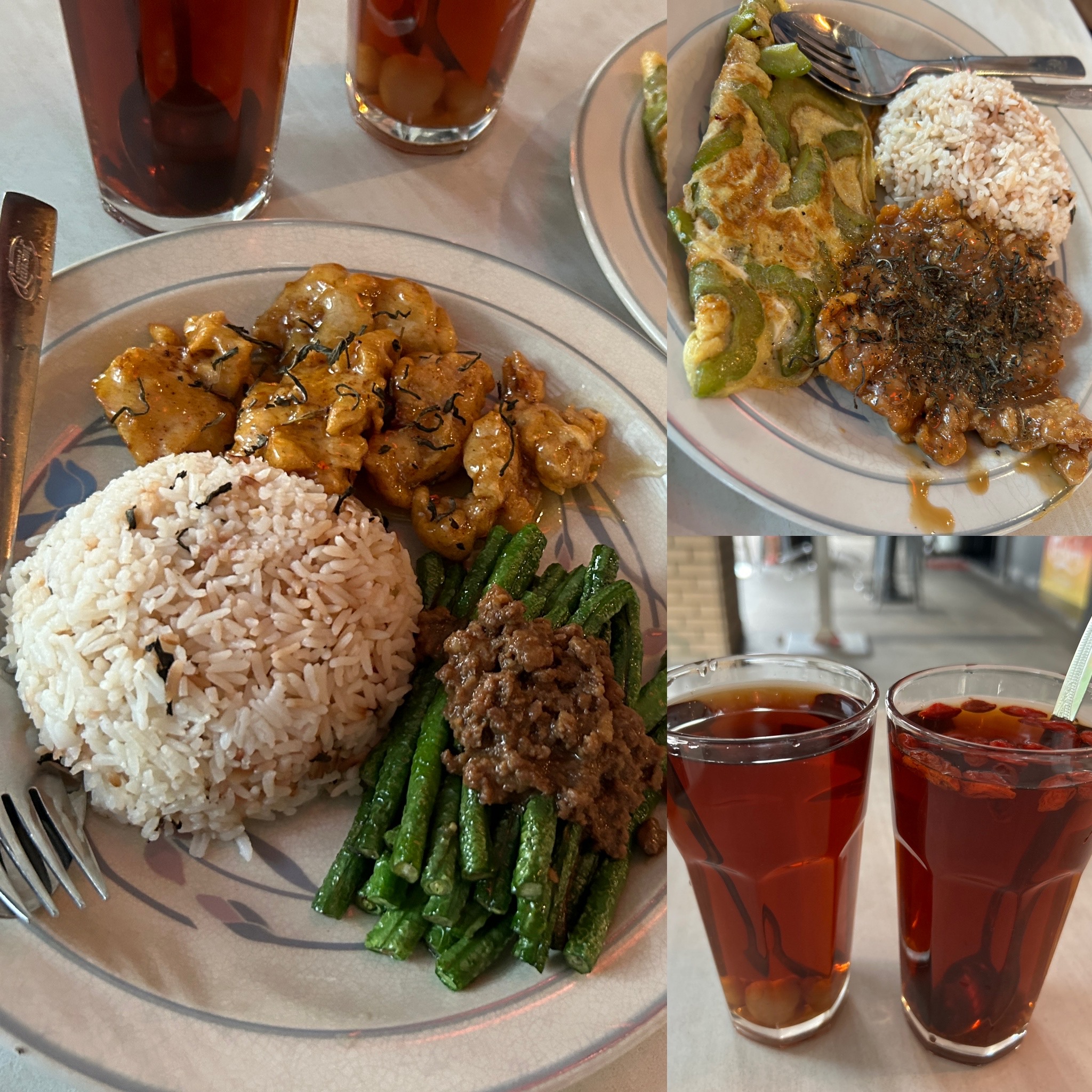 Preview of the Menu at Vintage Tea House in Miri.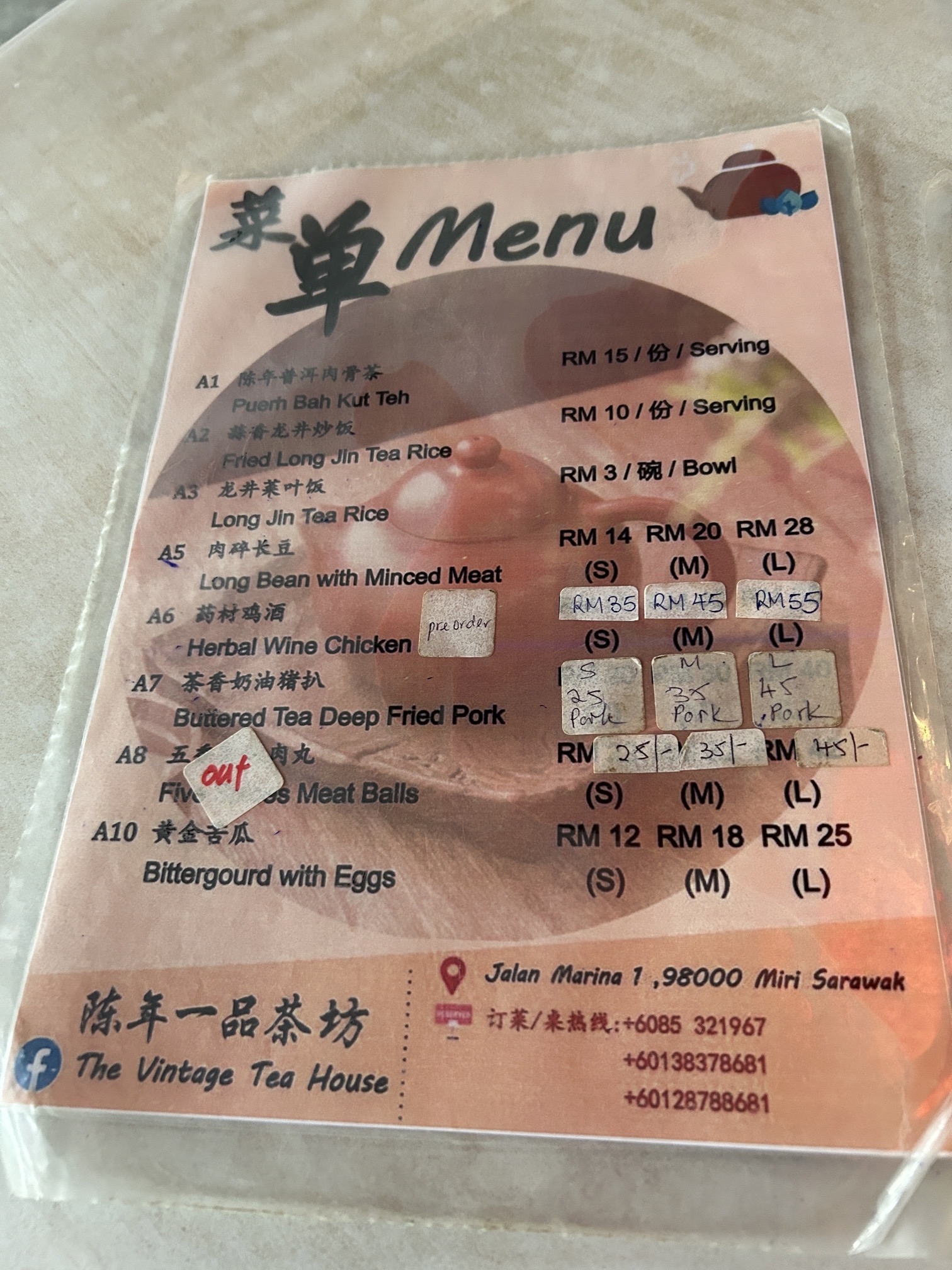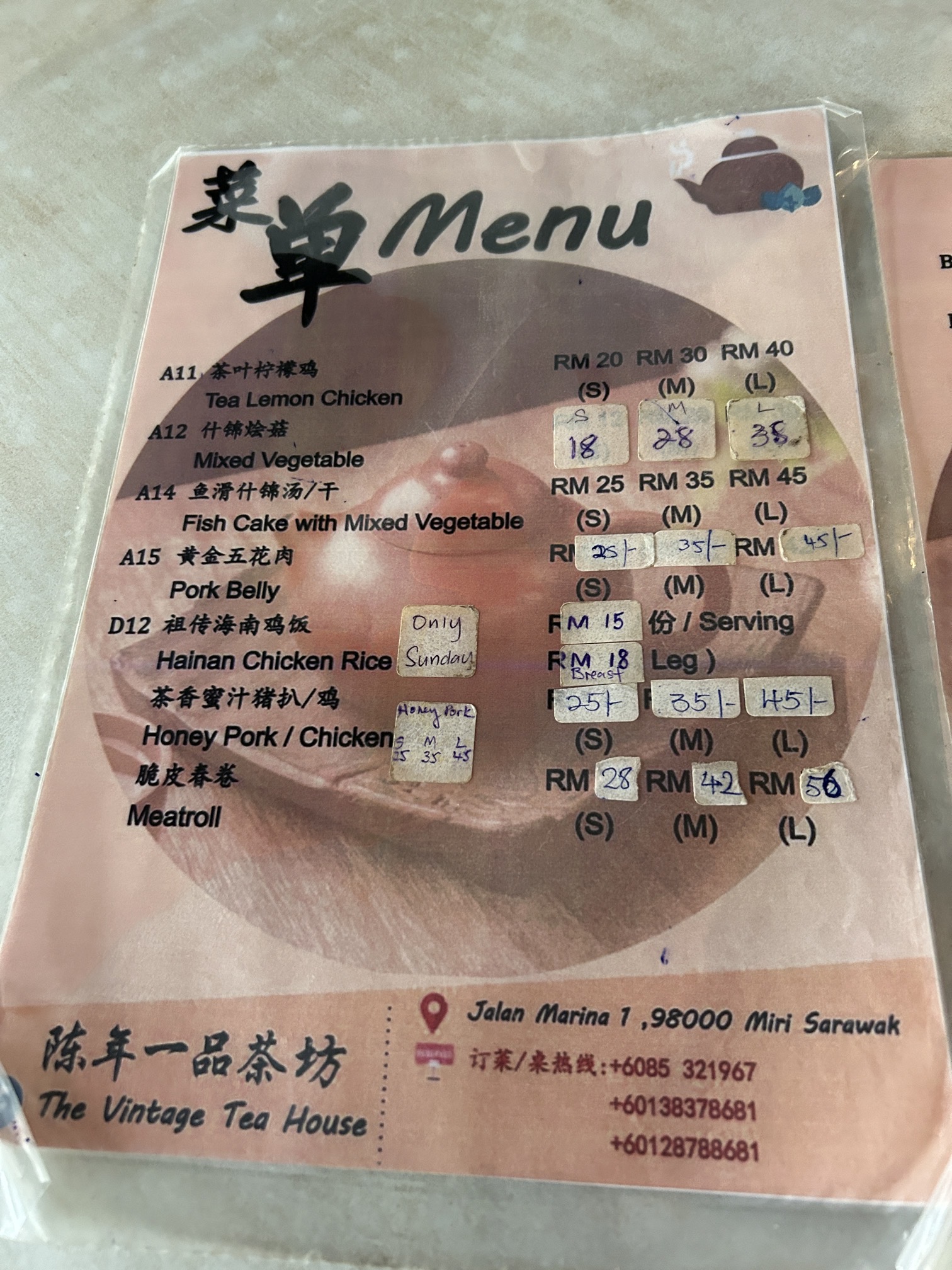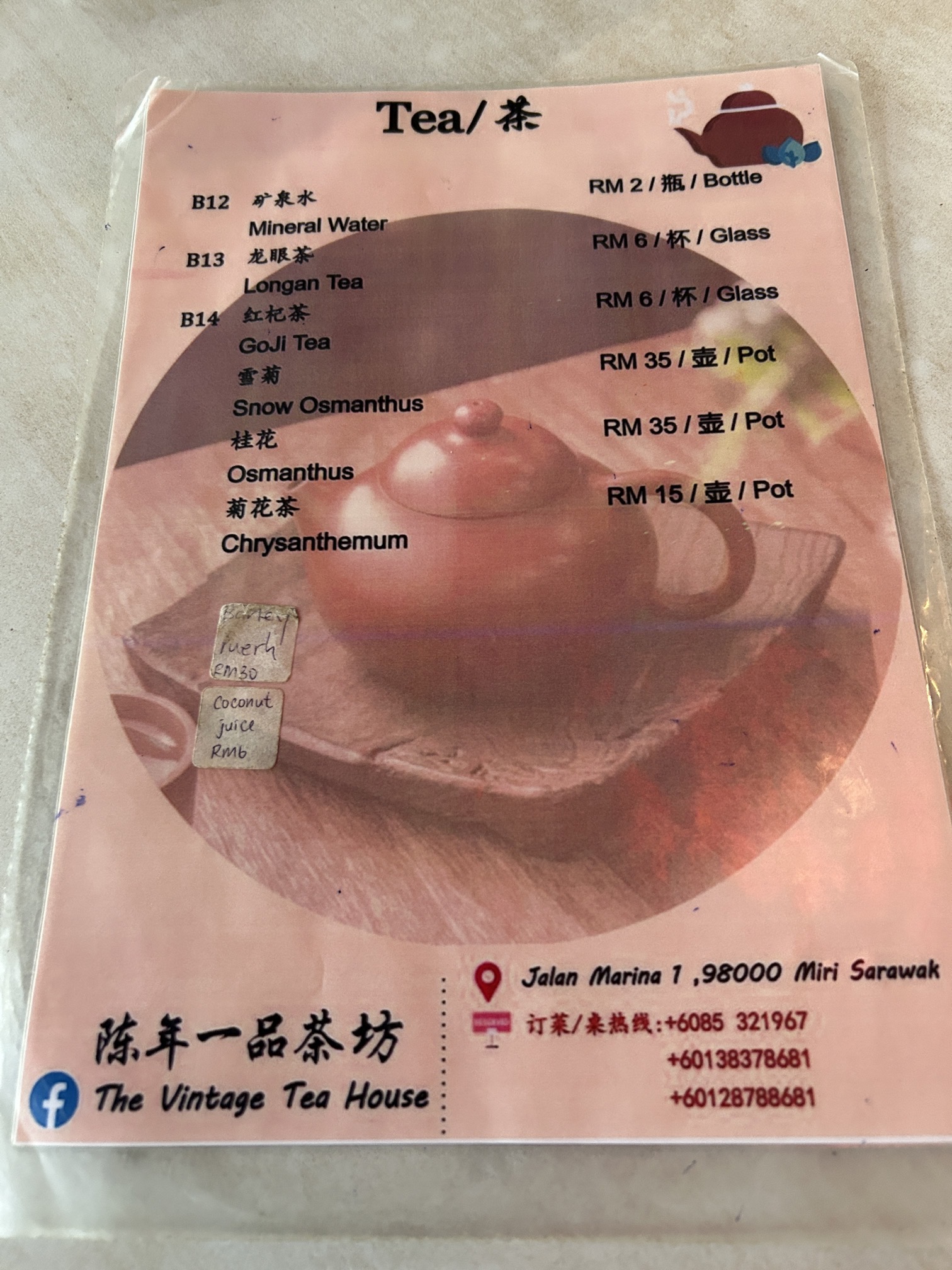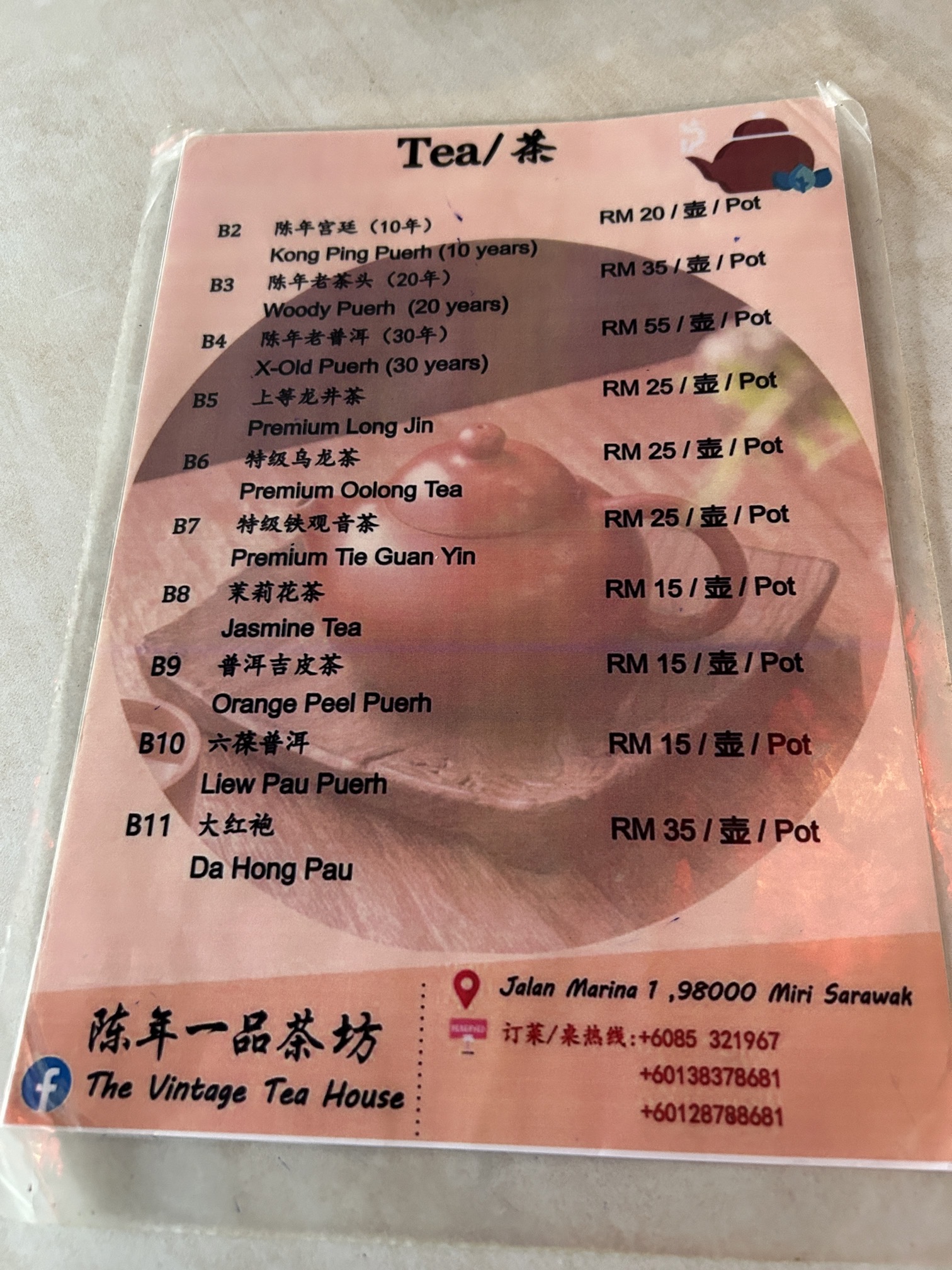 Location: 陈年一品茶坊
The Vintage Tea House
(nearby Chef X area in Marina Miri)