Getting out of town for the weekend or a few weeks? Bring your dog to The Pets Hotel for their boarding stay and they'll have as much fun on their vacation as you do on yours!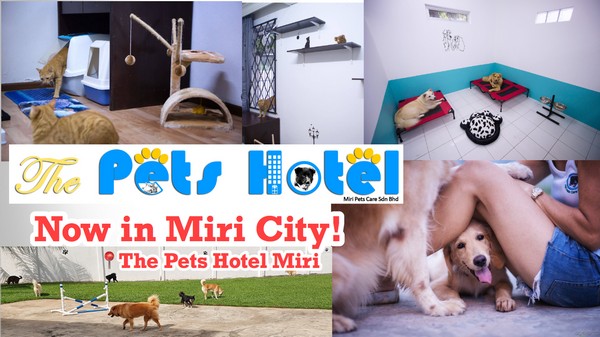 Welcome to The Pets Hotel Miri (the first of its kind in Borneo!), where we are as crazy about dogs as you are. We provide fun cage-free dog daycare, and dog boarding in our luxurious and spacious pet suites. Our business is taking care of your pet and we are pleased to offer a variety of services we are sure you will love. Our philosophy is simple: When you leave a dog with us, you're leaving a child–and that's a responsibility we take very seriously.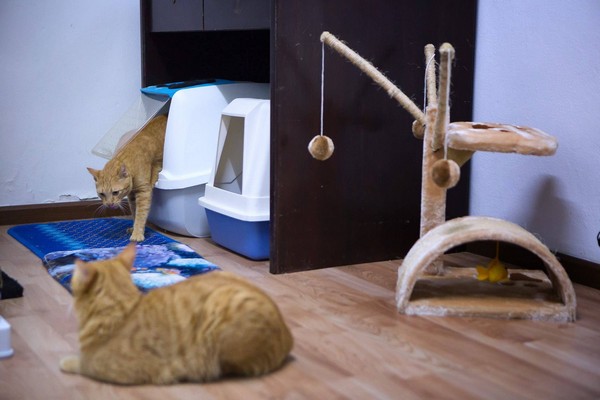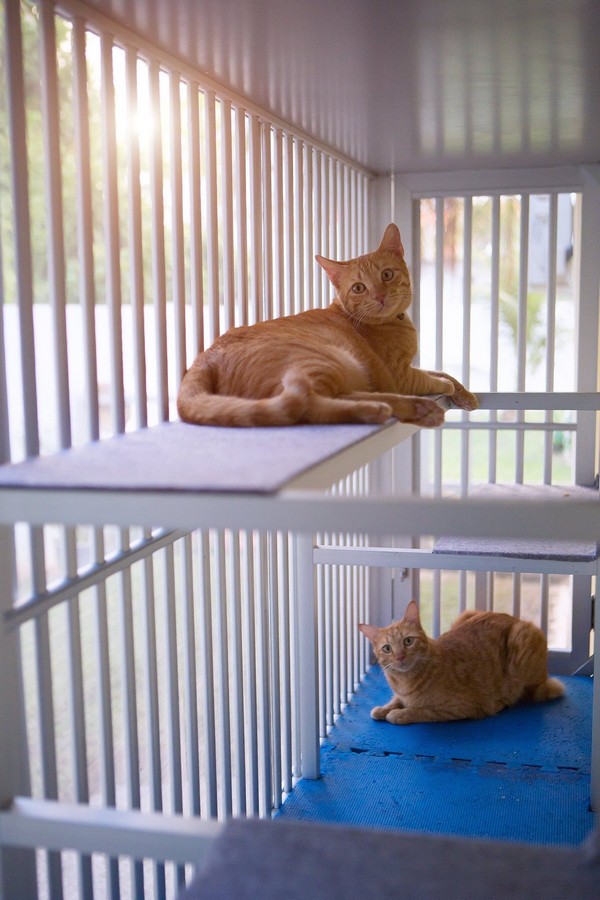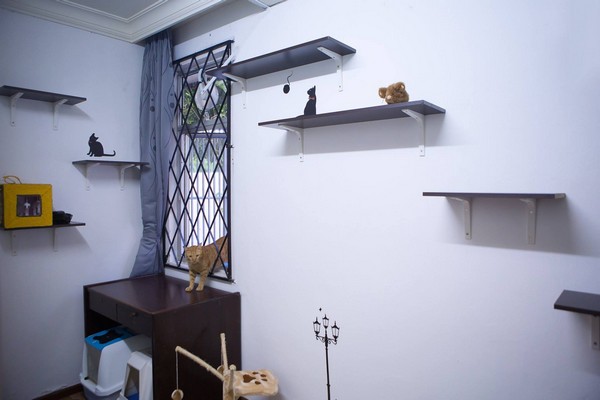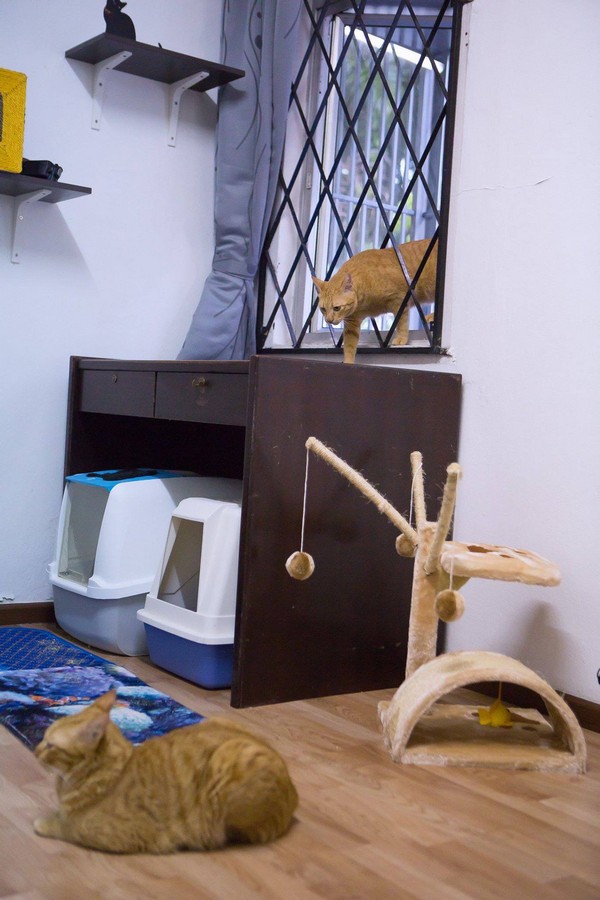 We offer an open-play environment focused on providing individual attention and care. Our Doggie Garden looks much like a dog park with an agility course, with no individual kennel runs. Your dog will have the freedom to play with others in day care throughout the day, and enjoy sleeping in a comfortable luxurious room or suite at night. We encourage you to bring your dog's own bedding and food, as we want them to feel as if this is their home away from home.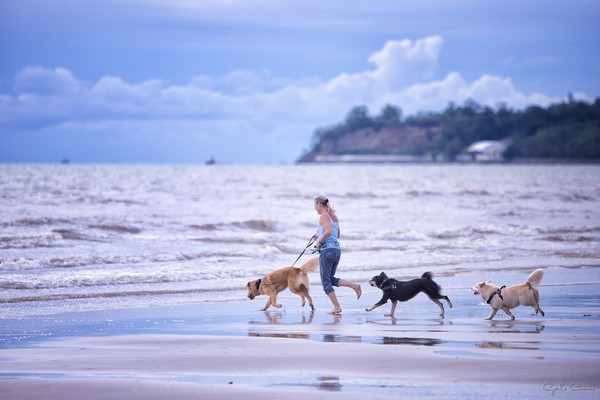 How did we get here? This will be a familiar story to every loving pet owner. A vacation approaches and you have to find a suitable boarding facility for your fur kid. You are looking for a place where your fur kid can play in open space, stretch and receive lots of personal attention. Simply stated, you want your fur kid to be happy and you don't want to feel guilty about leaving you fur kid. Unfortunately most kennels don't quite fit the bill.
After experiencing the heartbreaking kennel and cage/crate boarding situations in the majority of facilities, we knew we had to create an environment that was luxurious, relaxing, clean and the least stressful experience a dog could ever have while you are out of town. Don't worry, you are not the only canine parent to feel this way!
So this is where the plan started to build a suitable dog care facility. Dogs would be afforded open space to romp and play with one another, in an upscale environment with staff to care for and love them.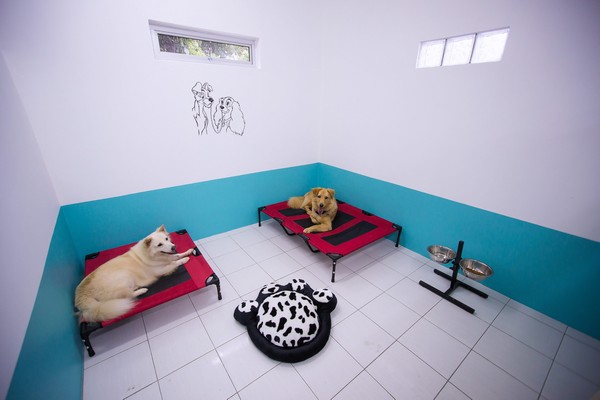 At the end of June 2015, the very first Pets Hotel in Miri opened its doors! Happy tails are wagging through the door for daily day care appointments, boarding vacations in luxurious rooms and grooming fluff and dries. Live webcams (in selected rooms) were added to give loving owners a peek into their dog's day and reassured those on vacation that their dog was having as great a time as they were.
The Pets Hotel offers three types of rooms: superior and deluxe rooms and spacious suites! Each of our guests will have an individual room to him/herself (room sizes starting from 125cm*180cm, NOT a cage).
All rooms are fully air-conditioned and come with tempered glass doors, extravagant bedding and raised standing feeders with stainless steel drinking and feeding bowls. All the rooms and suites come with daily housekeeping, feeding, play time & potty breaks, daily brushing and loving care.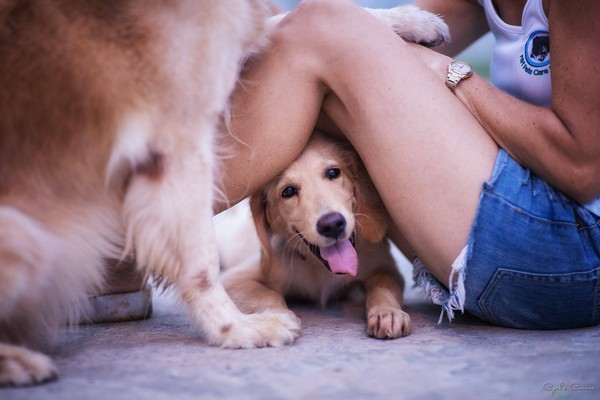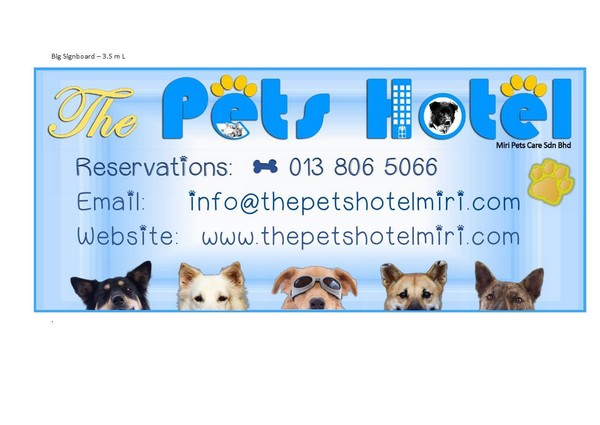 Daily activities and services that can be added on are for example: spa bath, cuddle time, busy bone, ice cream, walks, personal play time, cookies, toys and car rides. Almost everything is possible to make your dog's stay as comfortable as possible.
Special pet services (like veterinary appointments, special care/needs, medication, special meals, etc.) are available upon request. On top of that, updates by email, Facebook or WhatsApp (including picture of your fur kids) will be given daily if the owners like to stay in touch!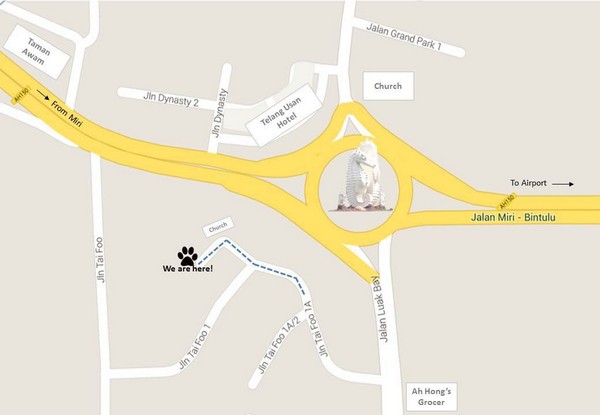 This is what the day looks like at The Pets Hotel:
8-9am: Potty break followed by breakfast time!
9am-12pm: Open play time – romping, sniffing & lounging
12-2pm: A well-deserved nap
2-4pm: More play with best furry friends
4-7pm: Additional services as dog walks, cuddle time, etc
7.30-8pm: Dinner time
8-9pm: Relaxing play time & final potty break and tucked in for bed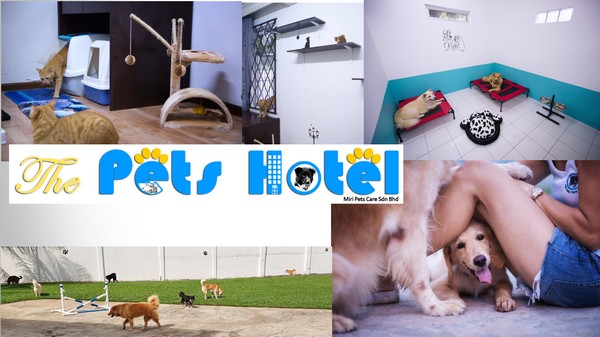 If you would like more information or would like to make a reservation, please come and visit us, call us (0138065066) or email us ([email protected]).
(Images/info shared by Natascha Caldenhove to MCSC)
http://www.thepetshotelmiri.com/home.html
Address:
Miri Pets Care Sdn. Bhd.
No 1, Lot 2010, Jalan Tai Foo 1A/1, Taman Dynasty, 98000 Miri.