Not to be missed ramen shop in Miri! You can bring your family here to try.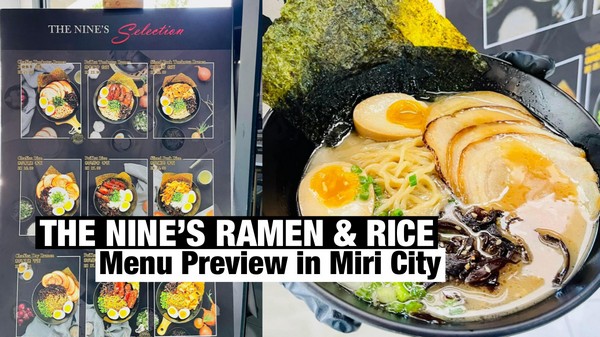 The prices here are also fair, the portions are good, and the food is delicious!
Simple and gentle environment.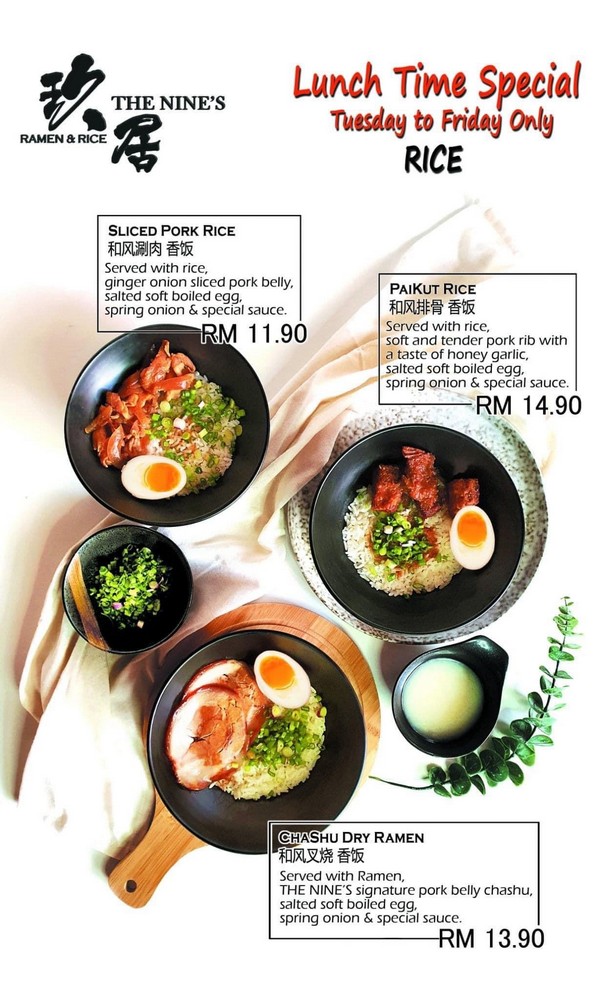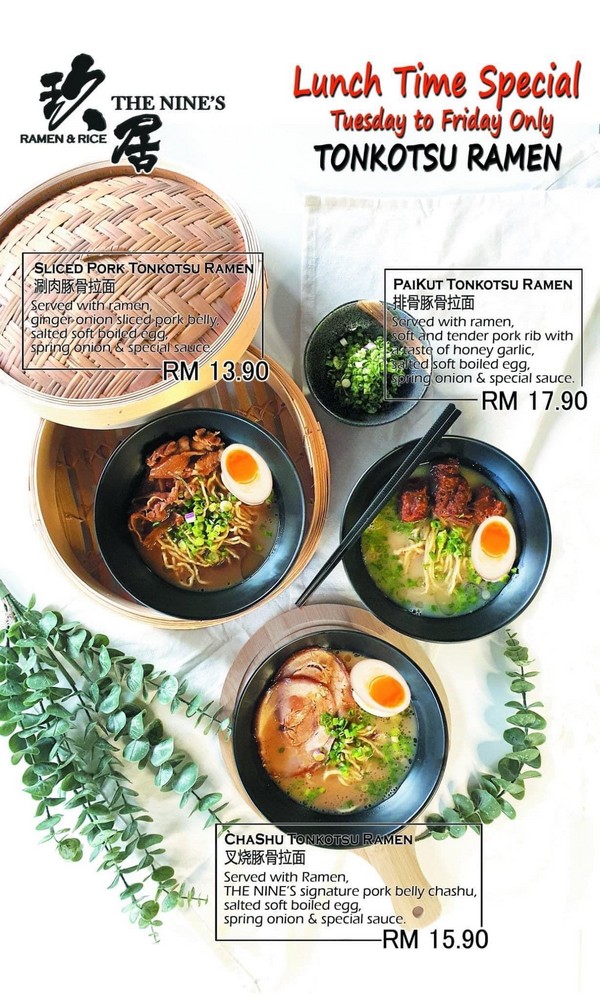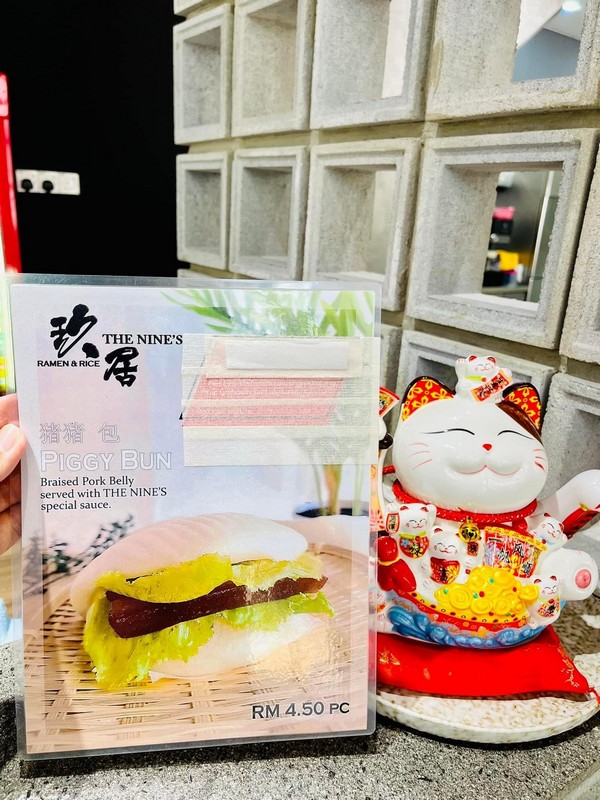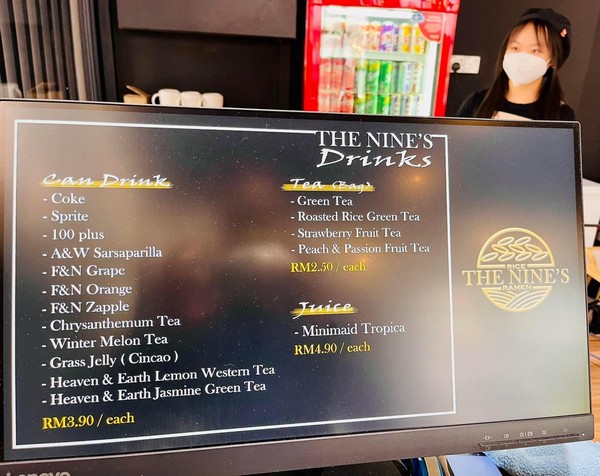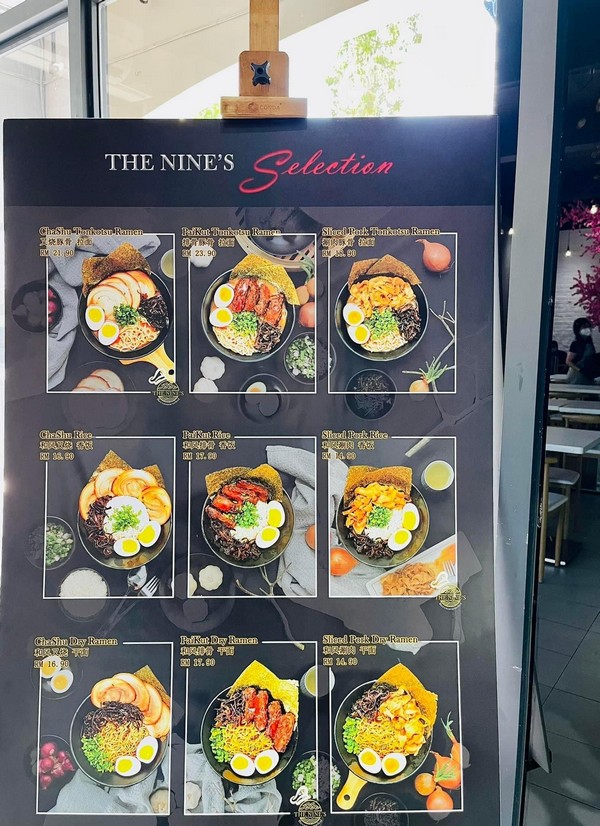 Lunchtime specials! Can have lunch here!
There are more special snacks and privileges to come!
Address:
THE NINE'S RAMEN & RICE
Marina Phase 1 (Beside M Kopitiam)
(Babby Boss/59 Cafe对面)
THE NINE's BUSINESS HOURS
Monday – OFF
Tuesday to Sunday
11:00am to 2:30pm
5:30pm to 9:00pm
(Images: 杨帅 Victor)