Preview of Target Bistro current menu and upcoming new menu!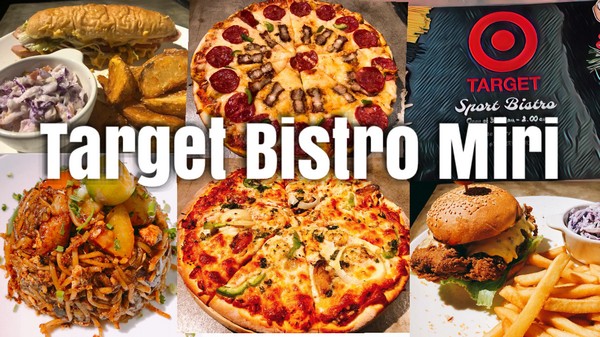 Need a place to celebrate your birthday? Need a place for launching your product? Need a place for gathering/reunion?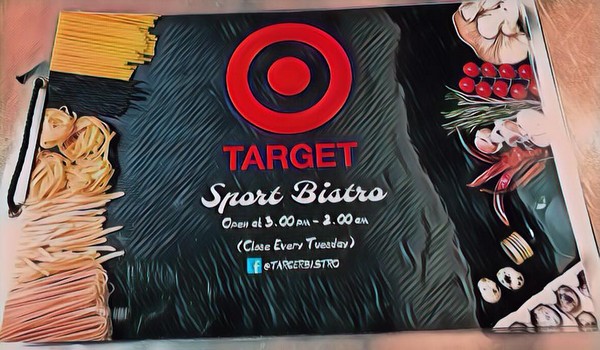 Need a place to Celebrate your Baby Full Moon? Target Bistro is the right choice and right place for you! Contact us now to make reservation..
Here is one sneak preview of our new menu.. Baked Mussels with Garlic or Bacon!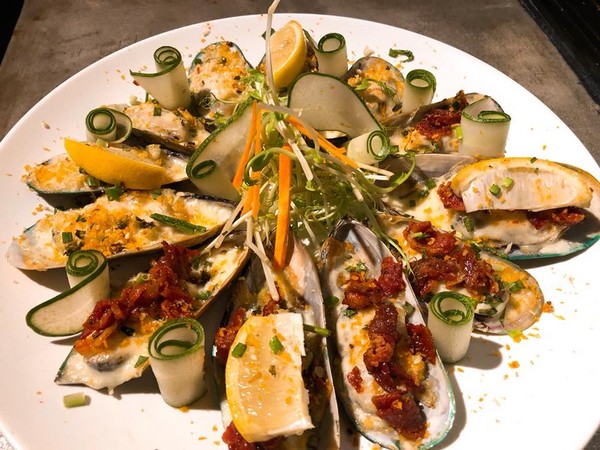 Craving for some local food? Yes, we have it here too at Target Bistro! Come and try it out now!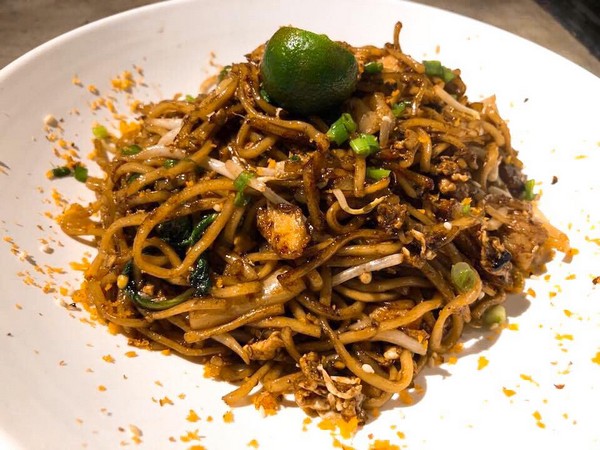 Ladies and gentlemen, Target Bistro proudly present to you, our very own Mee Mamak! This is one of our top selling menu since launching!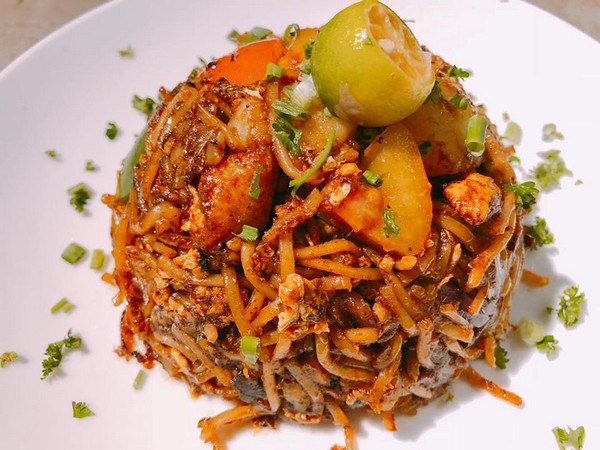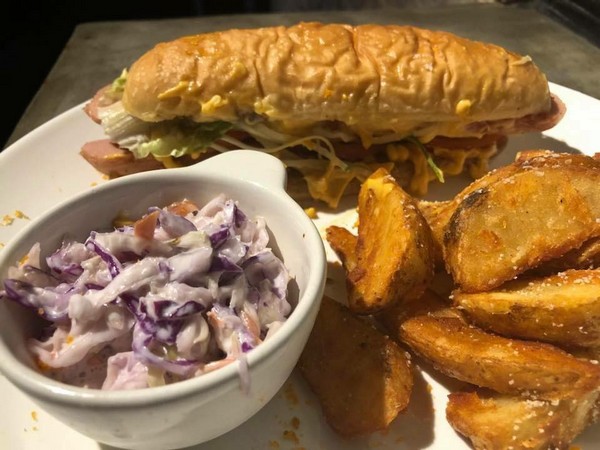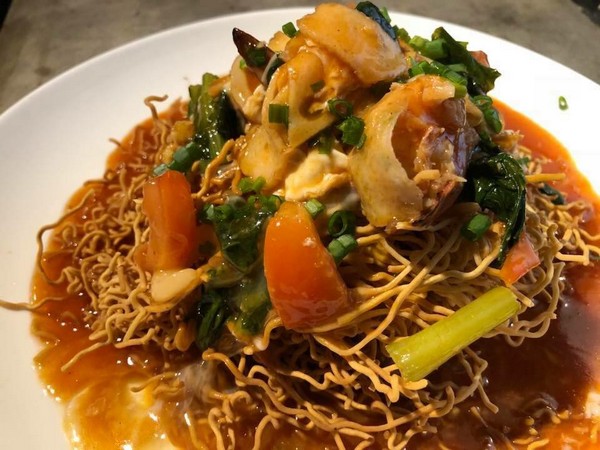 We are launching our new menu! Dont worry.. Come and try it out today!!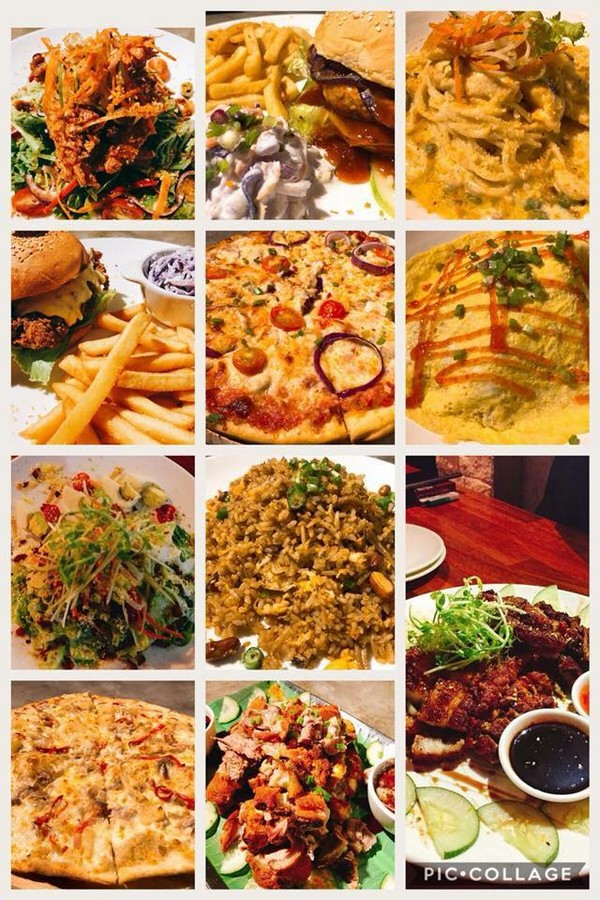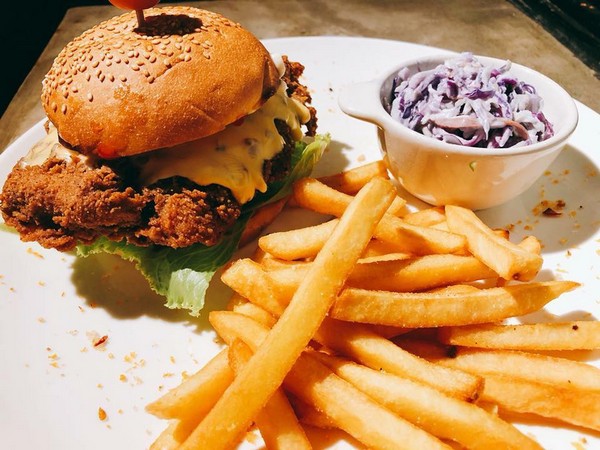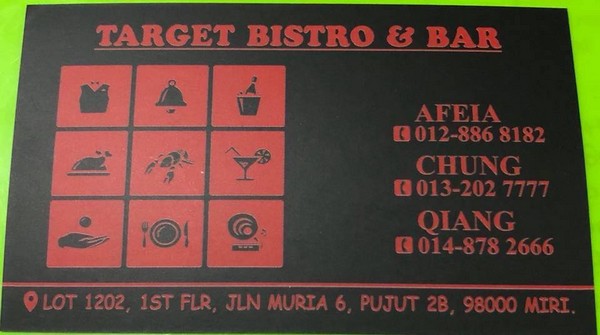 Introducing our new menu, Target Bulls Eye Pizza!
What are you waiting for? Let's go!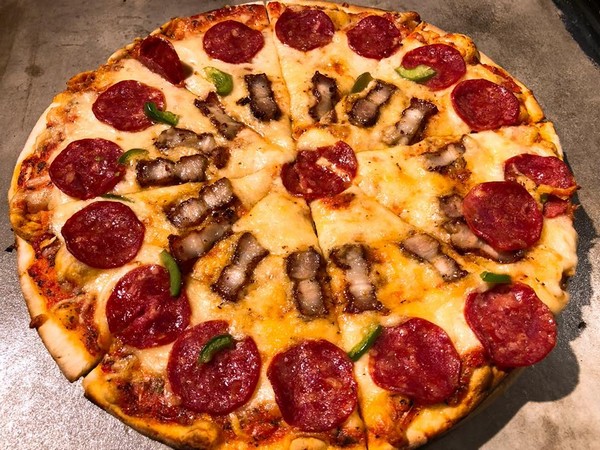 Introducing one of our best selling pizza, The Fisherman Seafood Pizza!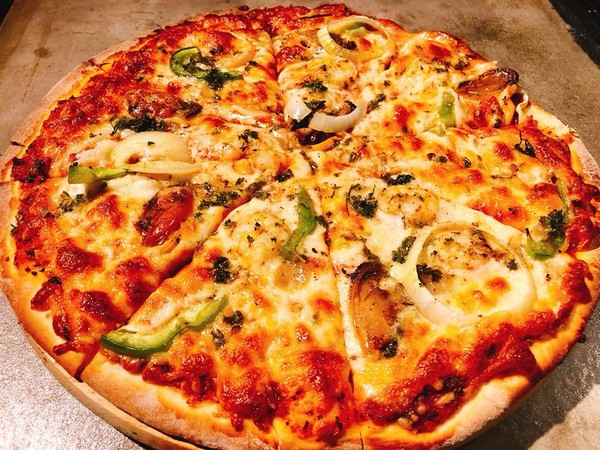 Target Bistro address:
1202 1ST FLR JLN MURIA 6 PUJUT 2B
Miri, Sarawak 98000
012-886 8182