Taman Lambir Jaya Commercial consists of 119 units of 2 Storey Shophouses. This commercial is located at the junction of Bekenu, Miri.
The project has 69 units of Type 1 (Intermediate) and 22 units of Type 1 (Corner) shophouses. For Type 2 (Intermediate) larger type, it has 22 units and Type 2 (Corner) larger type shophouse has 6 units.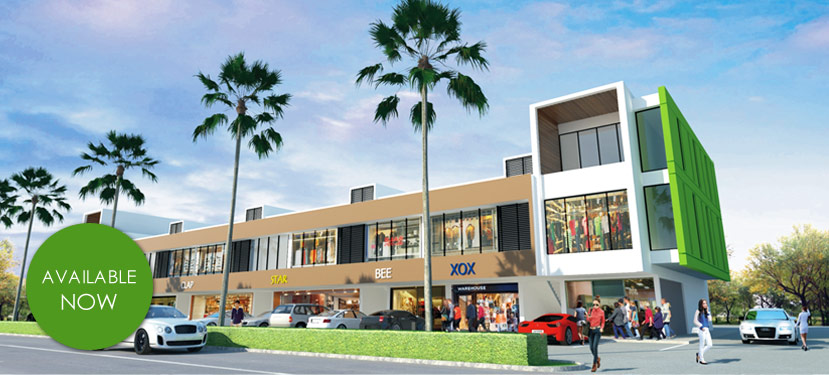 Specifications
Structure- Reinforced concrete framework
Walls- Red clay brick
Roofing- Metal roofing sheet c/w steel truss and RC slab
Ceiling Finishes- UAC Superflex asbestos free ceiling board to toilet.
Floor Finishes- Cement screed. Ceramic floor tiles for toilet.
Wall- Finishes Ceramic tile up to 1.50m height for toilet.
Paint- Weathershield paint to external wall. Emulsion paint to internal wall and ceiling.
Doors- Natural anodised aluminium roller shutter. First Floor Entrance door – 1 hour fire rated door. Toilet door – PVC door.
Windows- White powder coated aluminium frame with green tinted glass panel.
Sanitary Fittings- Water closet and hand wash basin with tap.
Plumbing Services- Cold water plumbing system.