Taman LambirJaya – Commercial (2-Storey ShopHouses)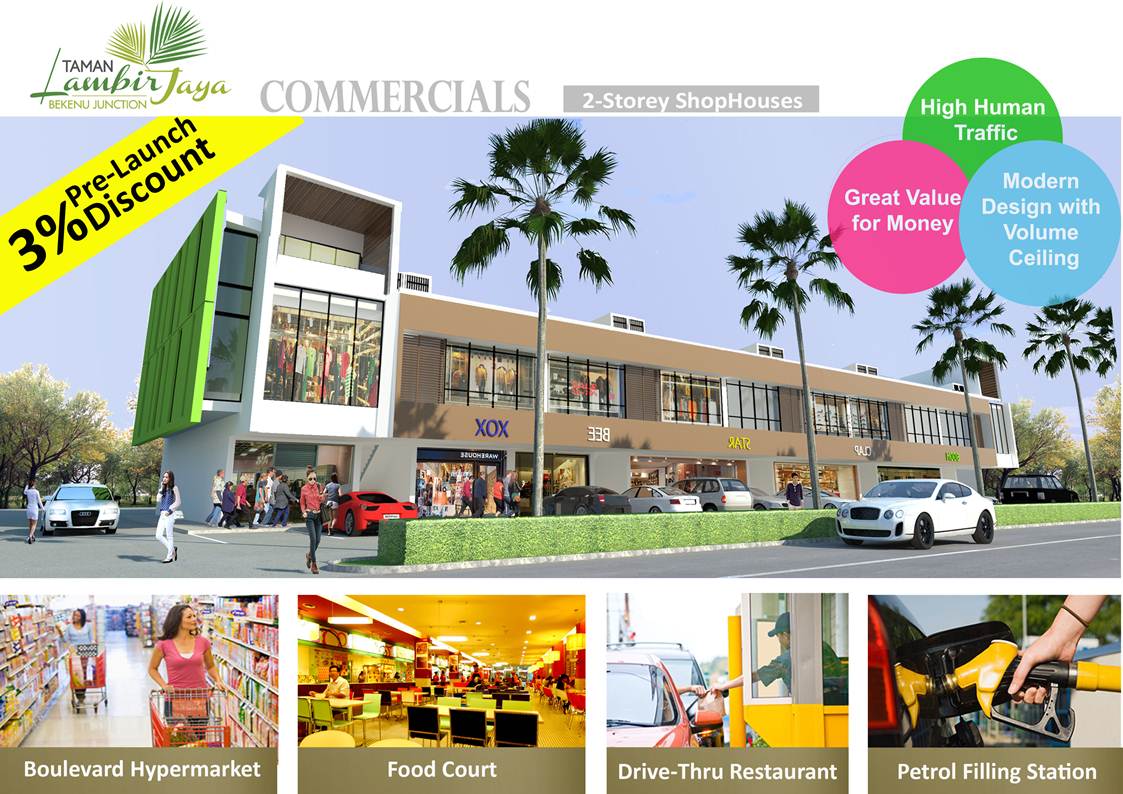 Surrounding features:
High Human Traffic
Great Value for Money
Modern Design with Volume Ceiling
Boulevard Hypermarket
Food Court
Drive-Thru Restaurant
Petrol Filing Station
SOP Shophouse Pre-launch: FROM RM600k ONLY!
Location: Taman Lambir Jaya at Bekenu Junction
First come first serve basis. Bring along your 5% deposit for the booking. Please call 085-419 069 for more info.
SOP Properties, Sales Office (Next to Maybank Miri Branch at Jalan Bendahara).