Good news Senadin residents, soon there will be a cinima in Senadin area. The second floor of the shopping mall in Senadin Gateway which will be the main attraction of the mall will feature entertainment outlets consisting of a full range cinema that is targeted to service 1,000 people at a time, a game centre, a children playground, an archery arena and many other amusement outlets.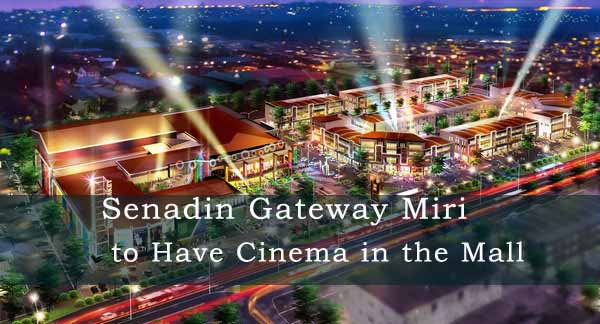 Senadin Gateway is a thriving commercial hub developed by Green Summit Development Sdn Bhd. It is a two-phase project that is made up of 104 units three and four storey shophouses and one unit of shopping mall with a Gross Development Value (GDV) exceeding RM100 million. Built on one of the few remaining lands yet to be developed in Senadin, and based on the development concept of "neighbourhood community, the integrated shophouses and shopping mall development hopes to cater to residents within 51km radius of the project.
In line with the concept mooted for Senadin Gateway, the design of the shopping mall will be a "Neighborhood Mall". Built next to the shophouses, the mall will be fully owned and operated by the developer to gain better control of complex planning and tenant mix. Full range of public facilities such as travelators, escalators, lifts, banking halls, bus stops, police post and handicaps' parking will be available for the public's convenience.
The mall will have over 600 carparks at the basement and ground floor level of the mall to complement more than 500 carparks already available at the shophouses area. The anchor tenant committed for this mall has been confirmed to be Nam Leong Retail Group.