Satay is a very popular food in Malaysia, so there is no surprise that Miri has many Malay stalls selling beef and chicken satay. So, where to get nice delicious satay in Miri? Priced at round 60 cents to 70 cents per string.
There is a small eating stall at Piasau Utara. From the Piasau traffic light near Piasau Camp bridge, go straight into Piasau Utara you will find one of the houses on your right side selling satay there in the evening. If you see carefully, the satays there look very different from the rest, they are not over grilled (scorch) and the sauce there is oily and diluted, taste good when dip some with your satay.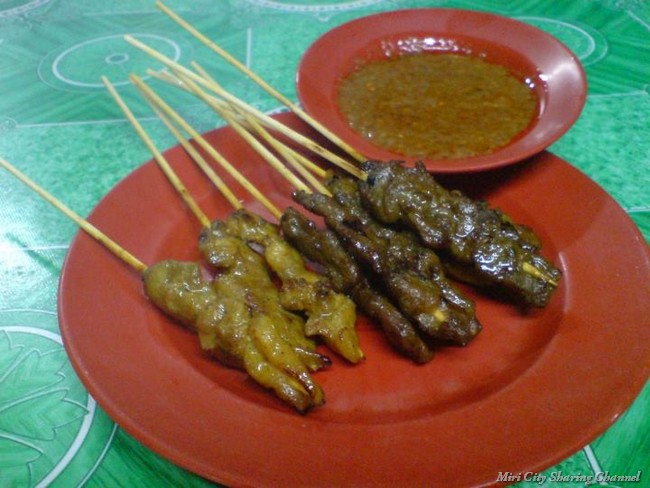 Once you sit down, you can order tray of satays that are grilled on spot. Packing for take away are available too. Many Mirians always order large quantity of satay from there for occasions like wedding, birthday celebration and open house party.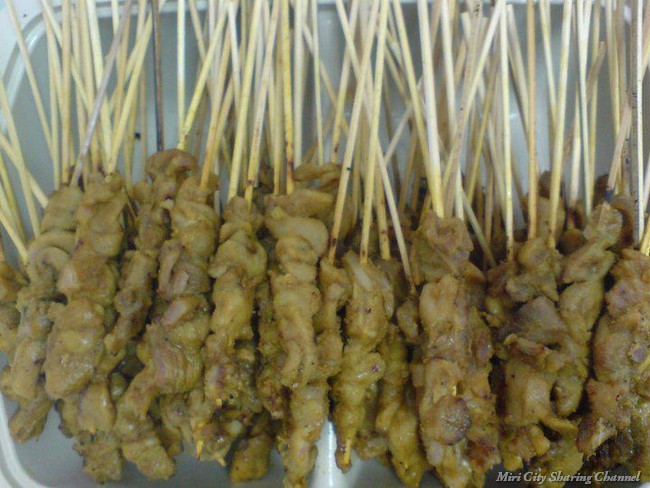 Chicken butts are also available. One string of chicken butt only cost you few ringgits. My friend said eating them will make your face looks beauty and smooth. Agree or not?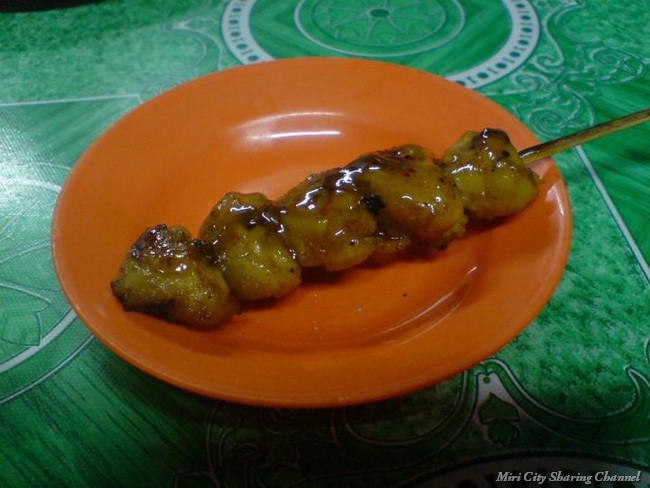 The map direction to Satay James Piasau Utara Miri: