Team Salted Egg! Where you at? It's the Curly Fried Noodle Salted Egg Flavour by Indomie. (Mi Goreng Instant Telur Masin). Indomie (aka world's tastiest instant noodle) just launched their latest flavour – Indomie Salted Egg. You like it? Want to try? One way is to ask travelers to bring it back from Indonesia.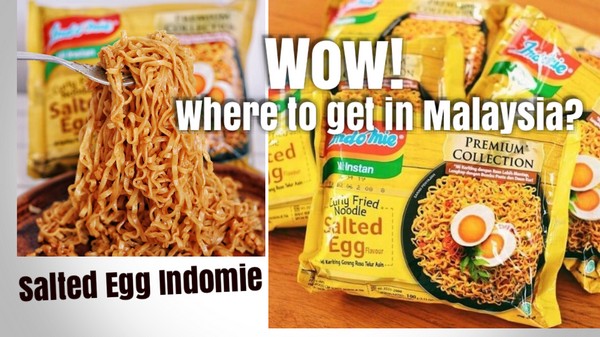 Note that this is Salted Egg Indomie Mi Goreng Premium Collection.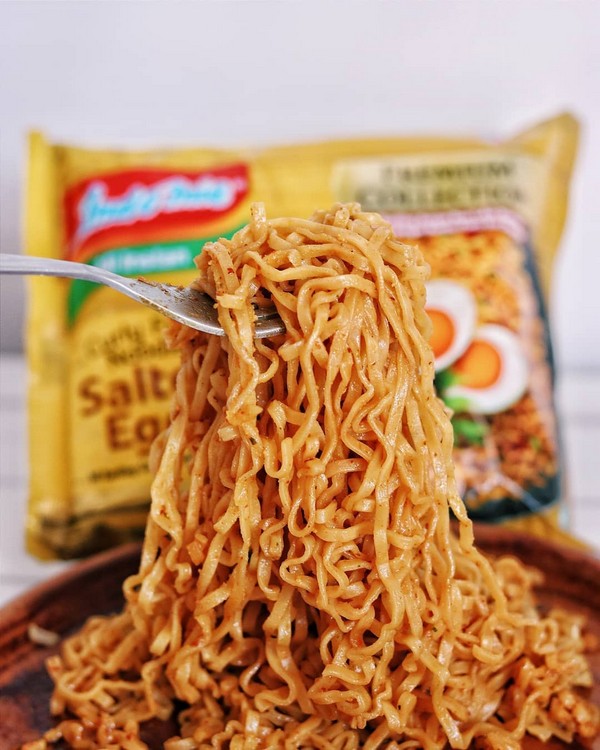 I believe that everyone here has a salty egg-flavored food that they love, such as salted egg fish skin, salted egg chips, salted egg chicken and so on. Now, you will have a taste of salted egg instant noodle. (Images via Airfrov)
Earlier, Indonesia's famous instant noodle brand Indomie has officially launched a quick-cooked dried noodle with salted egg flavor. The Indomie appeared in the bright yellow packaging is now a hot selling product in the Indonesian market. After seeing the brand new appearance of the salted egg on the package, I really cannot stand to taste it soon!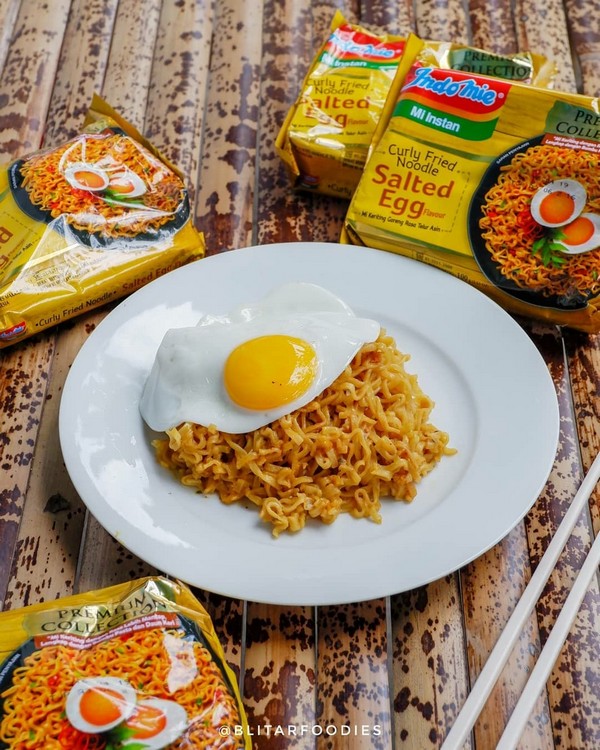 Malaysian netizens are looking forward to its launch soon!
Although some people love the salted eggs, others do not like the sweet and rich taste of salted eggs, but this Indomie brand's is definitely worth trying.
However, the new Indomie product is currently only available in the Indonesian market, while Malaysia, a neighboring country, has not yet introduced this salty-flavored instant noodles.
Following are the previews on some of the pictures from Indonesian market. (Images via/courtesy of Vincy Noviana)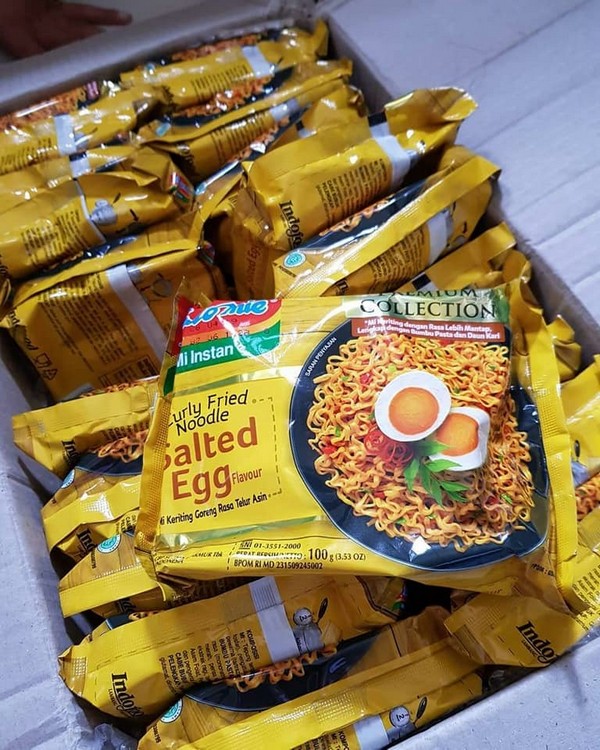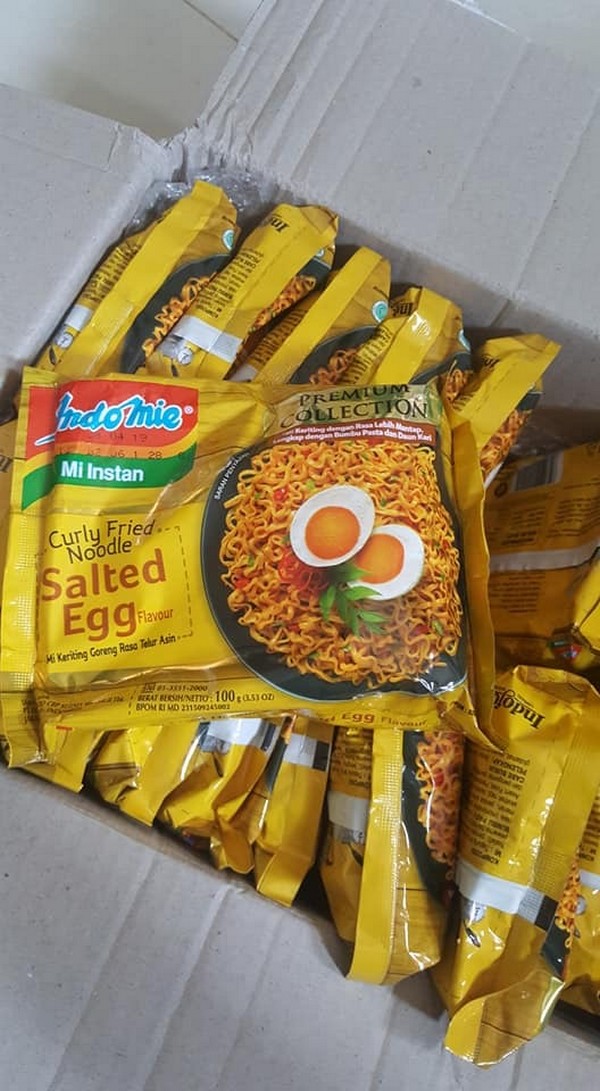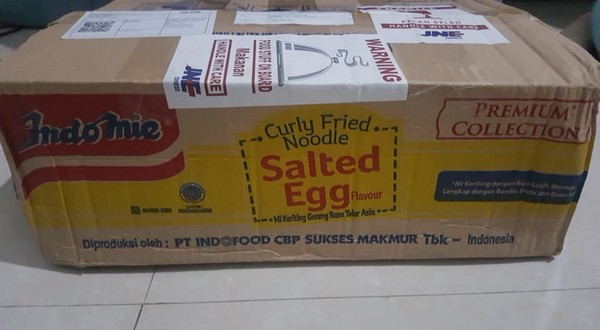 Just think about it, the combination of the Indomie noodle and salted eggs that everyone loves will be a wonderful taste. Presumably every taste is the most enjoyable experience on the taste buds.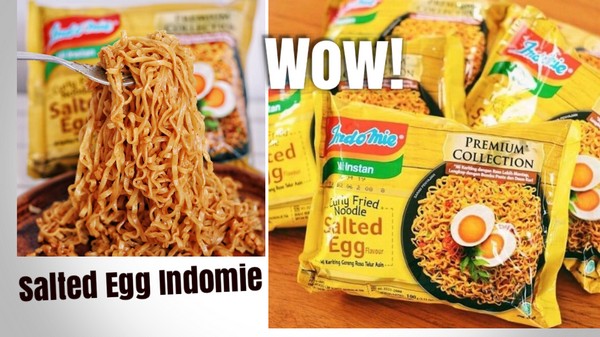 In any case, netizens believe that Indomie will definitely bring this instant noodles to salted egg lovers in Malaysia. After all, the taste of salted eggs has long been famous around the globe.
In addition, many Instagrammers from Indonesia have begun to sell this Indomie to salty egg lovers from overseas. In this regard, it is not surprising that many sellers have sold their stocks in just a few hours. It seems that salted egg flavour food is still unstoppable famous! A lot of them can be found on Shopee Indonesia too.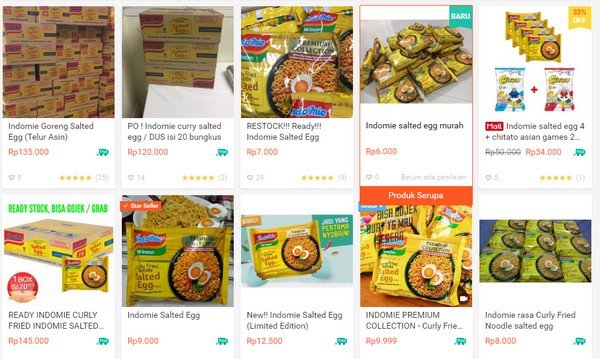 While waiting, first let the salted egg fans to "see" some of the snippets for the salty egg Indomie! Reviewed by Food In Rupiah.

Would you like to try this Indomie salted egg flavor?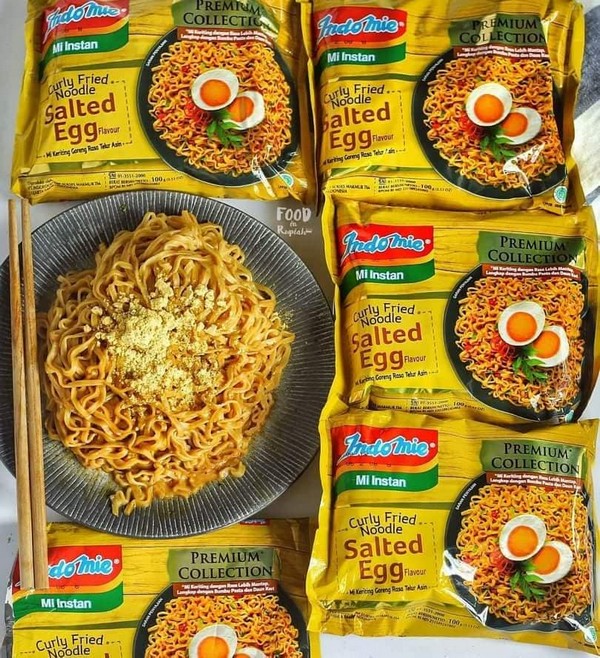 For this new fast-cooked noodle, many netizens have left a message to ask friends and colleagues to bring them back when they travel to Indonesia. I really want to try the instant noodles of salted egg taste as soon as possible. But, there is the other way to get it.
So, where to buy Salted Egg Indomie in Malaysia?
We've found this on Shopee Malaysia. Sure there will be more sellers selling in Malaysia Market soon.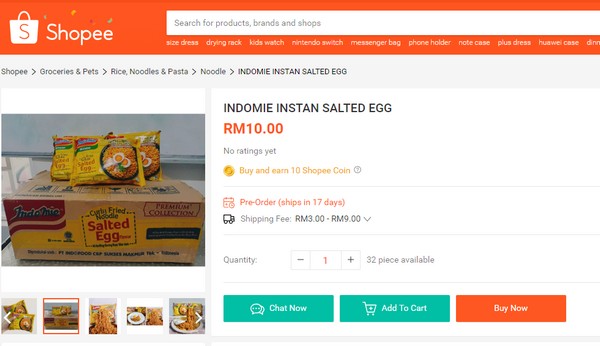 Therefore, everyone, please let us wait for the day of this salted egg Indomie to be in Malaysia supermarket here. OMG!