The RM10 million project state-of-the-art building which is the first of its kind in the state, is expected to be completed by end of 2015. It is a project to benefit both Riam Road Secondary School(RRSS) and Riam Institute of Technology(RIT).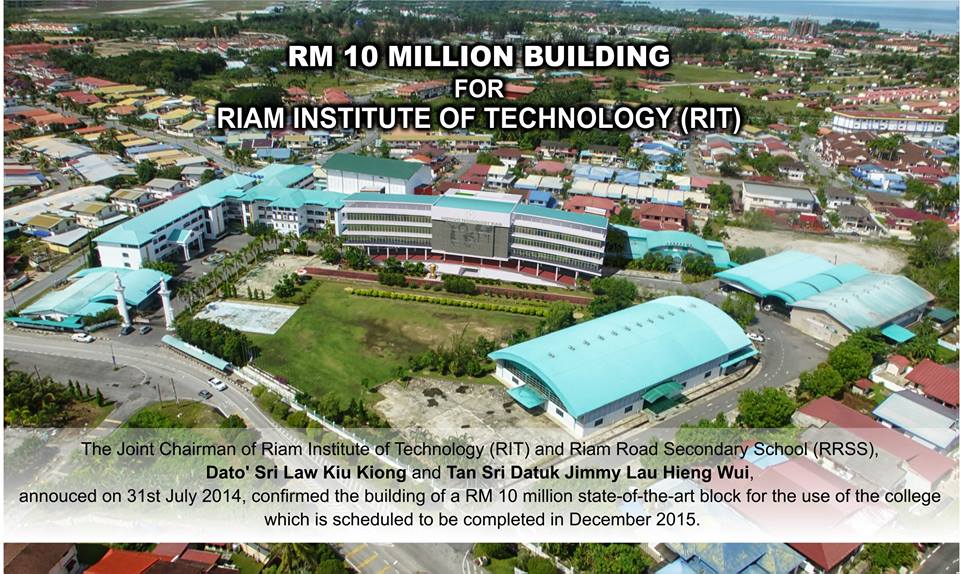 Upon completion, the new building will have:
a six-level block, serviced by two lifts
includes an auditorium with a seating capacity for 300,
dance studio, computer labs and library
there will be a college gallery and VIP lounge, besides the classrooms
By then, RRSS and RIT would have four large lecture theatres with capacities from 80 to 300 students each.
The Joint Chairman of Riam Institute of Technology (RIT) and Riam Road Secondary School (RRSS), Dato' Sri Law Kiu Kiong and Tan Sri Datuk Jimmy Lau Hieng Wui, annouced on 31st July 2014, confirmed the building of a RM 10 million state-of-the-art block for the use of the college which is scheduled to be completed in December 2015.