We are excited to announce that Regiustea Malaysia's 4th outlet is coming to Miri, Sarawak!
Come join us for our Grand opening celebration with our VIPs guest on 9th September (Saturday)! Bring along friends and families to enjoy BUY 1 FREE 1 grand opening promotion for all day long!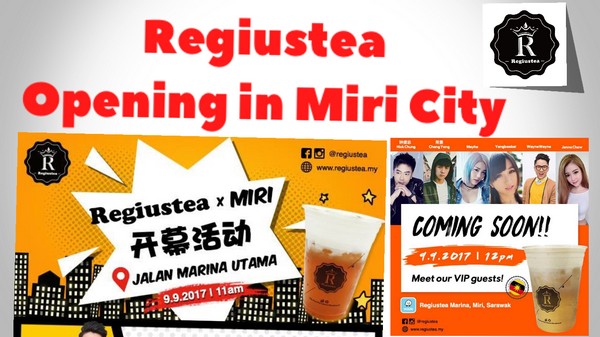 **1st 100 customers have the chance to selfie with all the VIPs artist!!! Event featuring Nick Chung 钟盛忠, Chang Yong 蔡常勇 , May ho, Yang Baobei 楊虹玲yangbaobei, Wayne Wayne, Jenna Chew Jenna 周甄娜!! Let's join the party this weekend!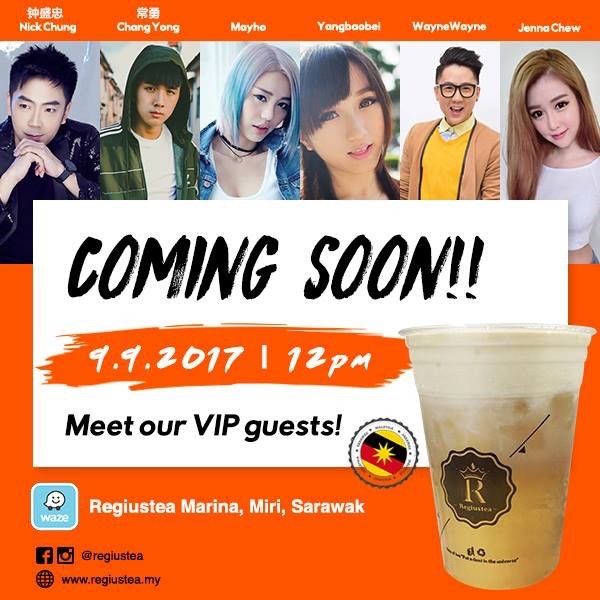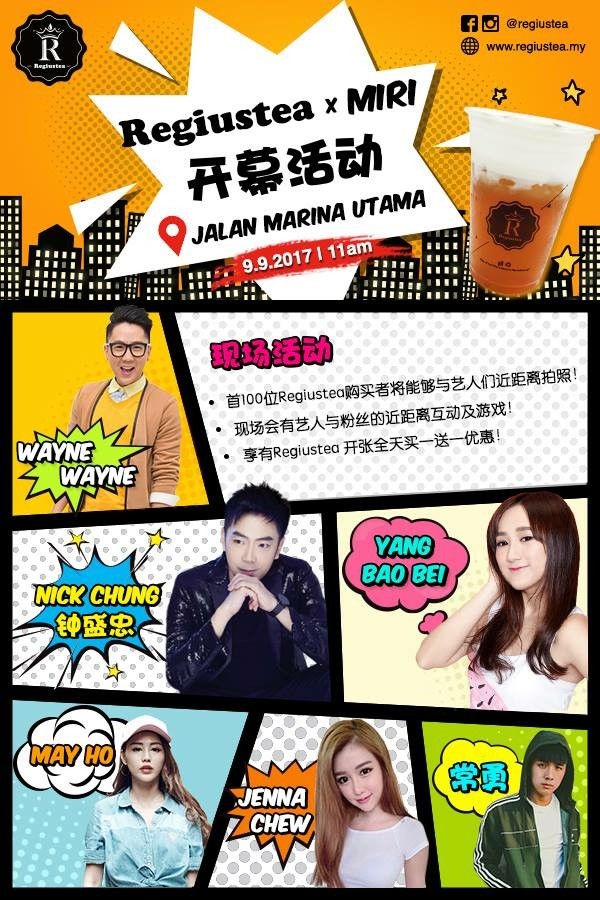 Don't forget our event will be starting from 11 am.  Have you tasted everyone of Regiustea's Super 8 series? We provide different level of beverages' experience.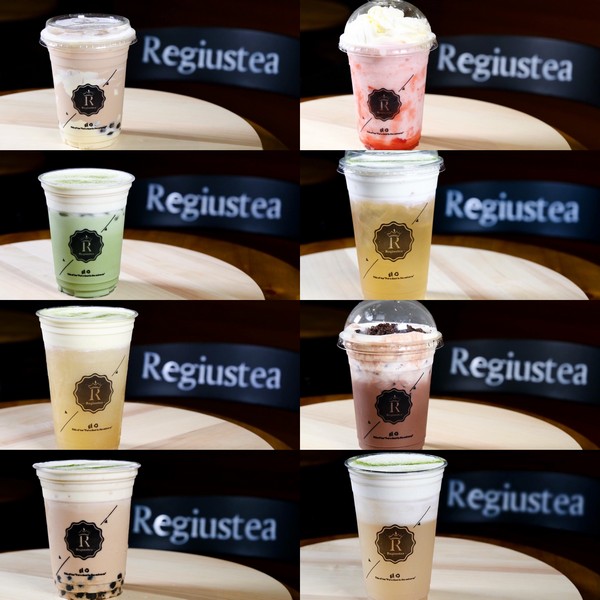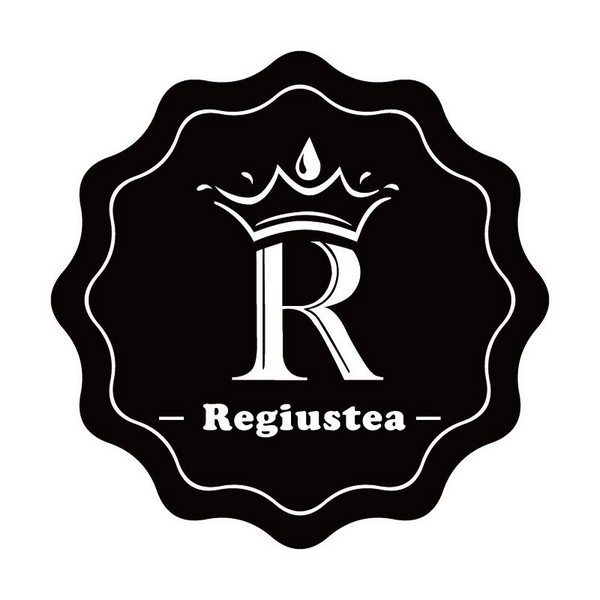 No idea what is Regiustea? Watch this video!  Images and videos courtesy of Regiustea Miri Malaysia and via their respective owners.