The first "Qiao Ye Long Old Wuhan Barbecue" in East Malaysia has finally opened its doors. As soon as you step inside, you'll feel like you've traveled back in time to the 1930s-40s "Shanghai Nights" era, the design is very thoughtful.
It's the latest and hottest spot to take a photo in Miri!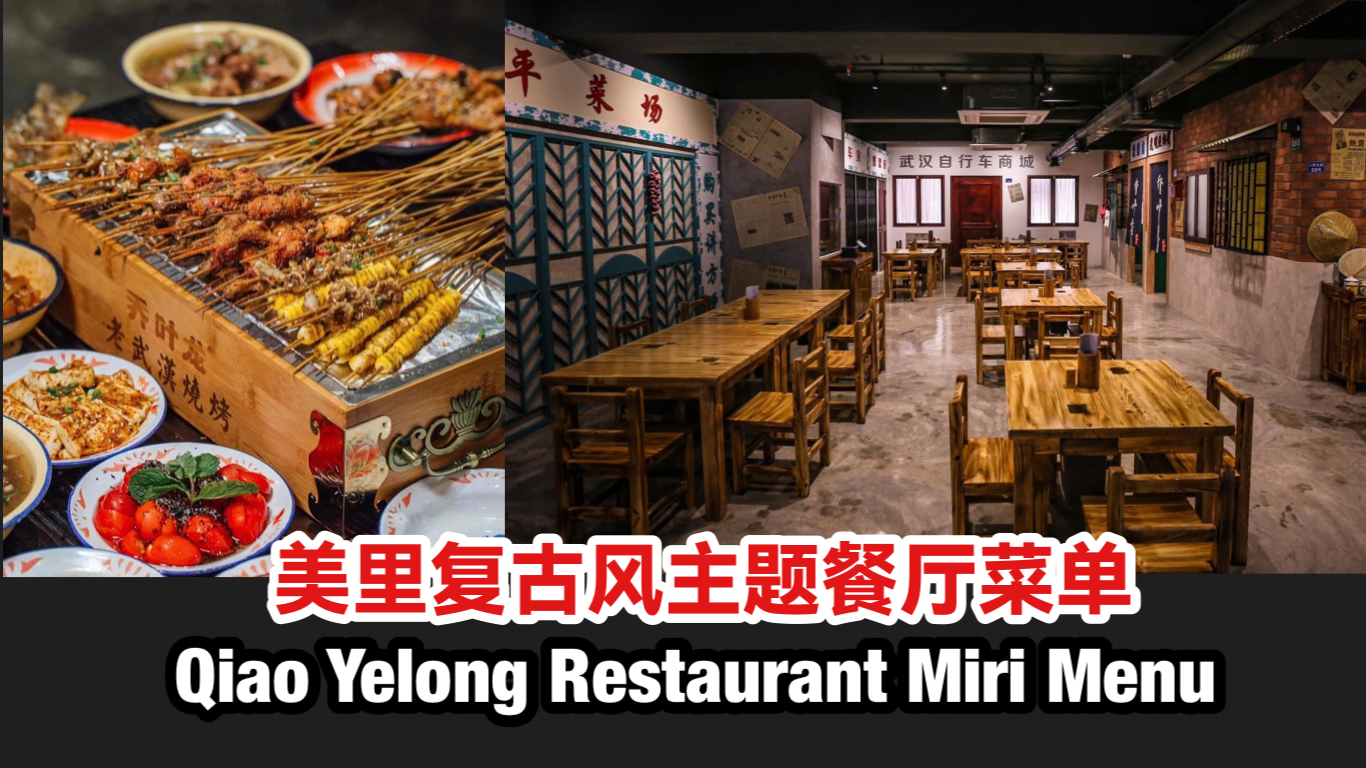 Remember to go and give it a try. The restaurant provides a small grill to keep the skewers warm, and the tables are designed with a small hole to dispose of the eaten skewers directly.
Let's have a look on the menu.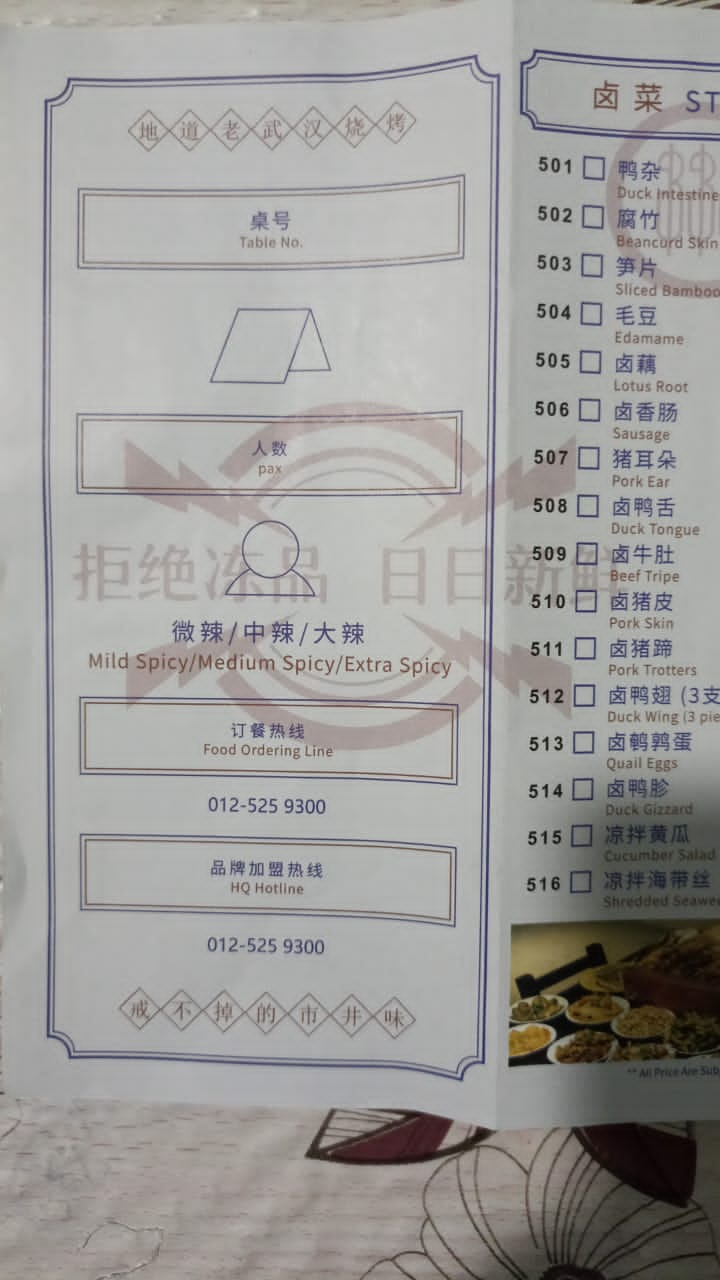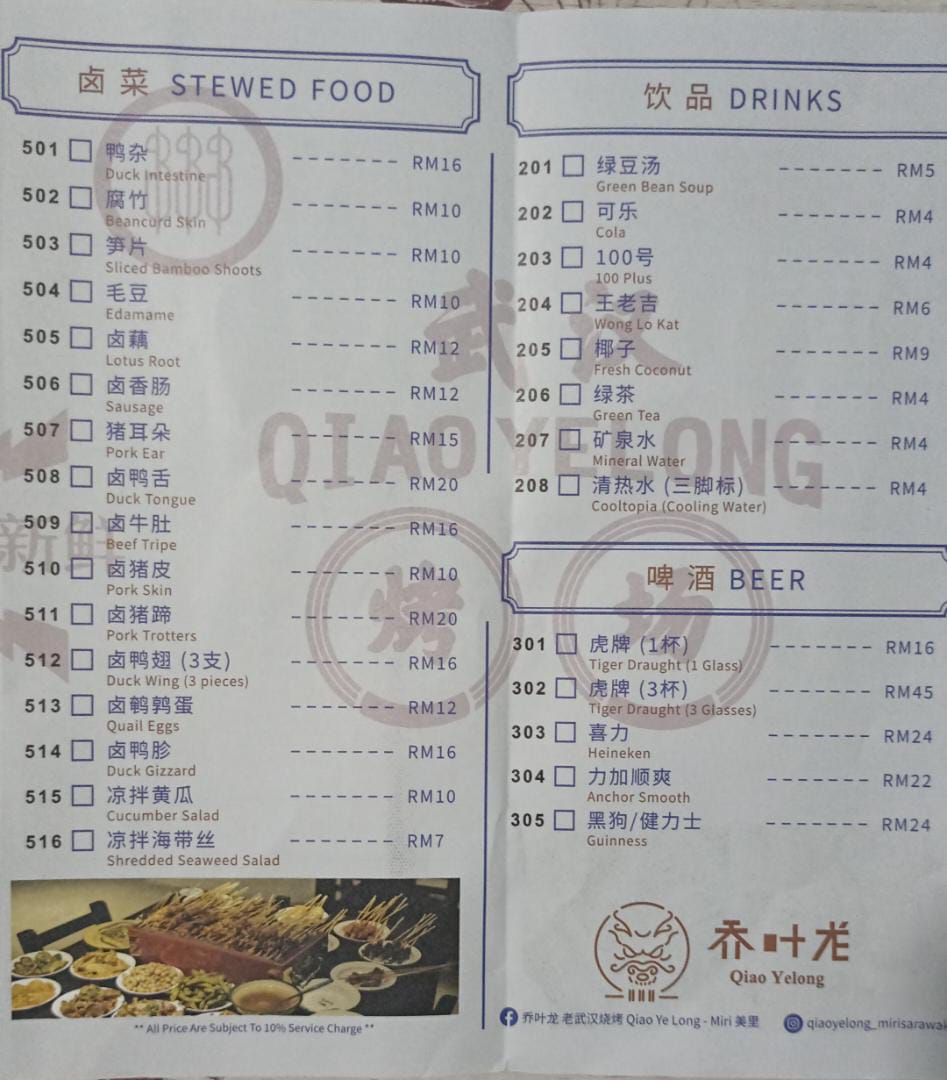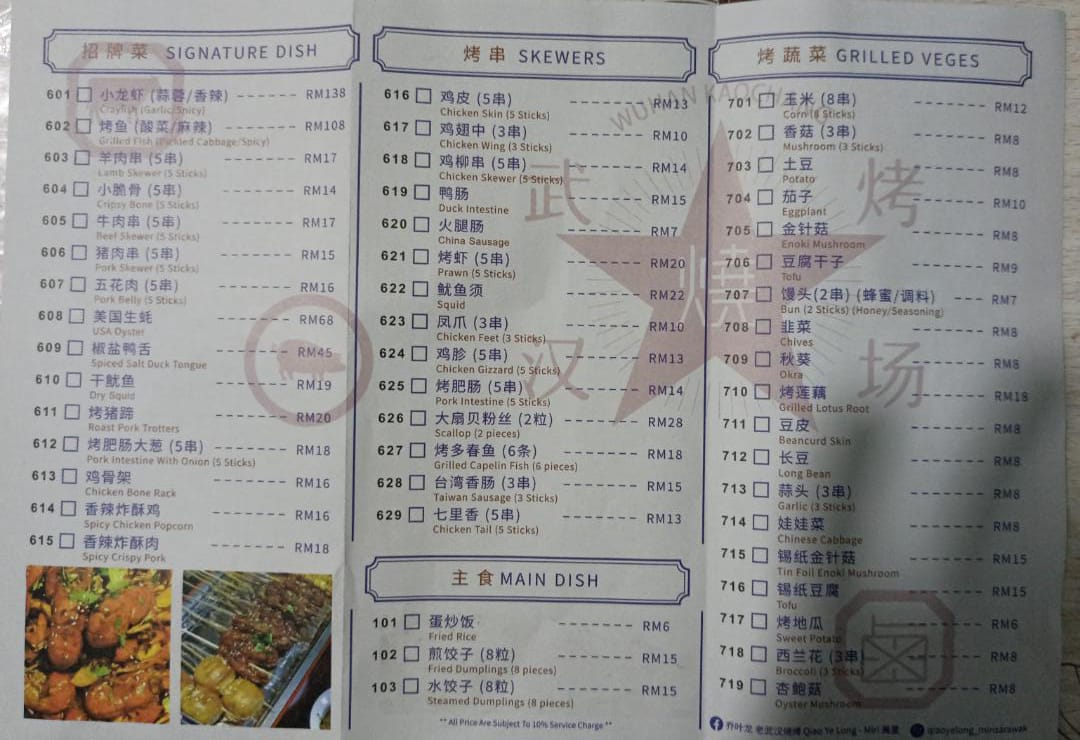 Address: 乔叶龙老武汉烧烤
A-G-20, Miri Times Square, Marina Park City, JIn Marina 1, 98000 Miri.
(Images 乔叶龙 老武汉烧烤 Qiao Ye Long – Miri美里, MCSC)