Good news PSY fans, those who are interested to buy or get these amazing "GANGNAM STYLE" lovely lunch box Japanese Bentos as their lunch, here are few choices for your food presentation references or inspirations. Send it to your lovely friends and dance the horse riding Korean Gangnam Style together. Cool isn't it?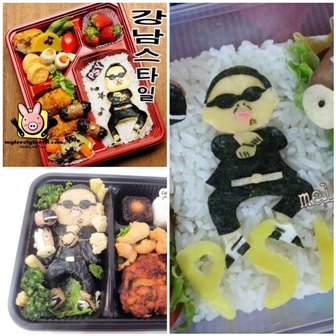 1. Gangnam Style Bento by Cafe WeeHouse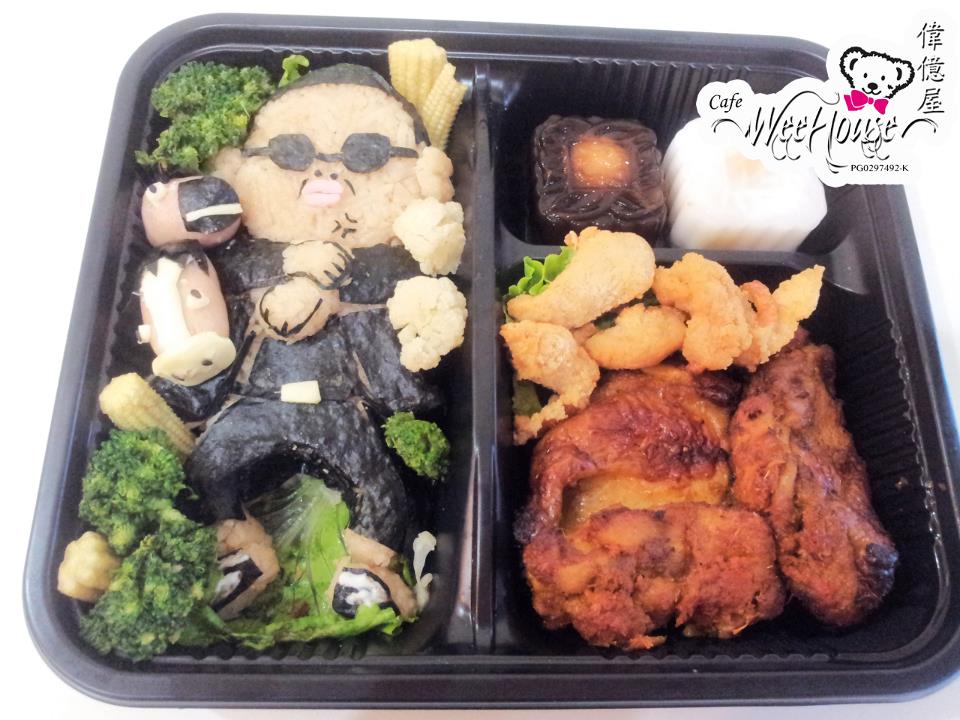 Cafe WeeHouse 偉億屋.便當套餐服務
Address: 10-G, Jalan Air Itam,Air Itam 11500 Pulau Penang(阿依淡中南与吉成咖啡店同一排), 11500 Penang, Malaysia.
2. MylovelylunchSpecial made Gangnam Style Bento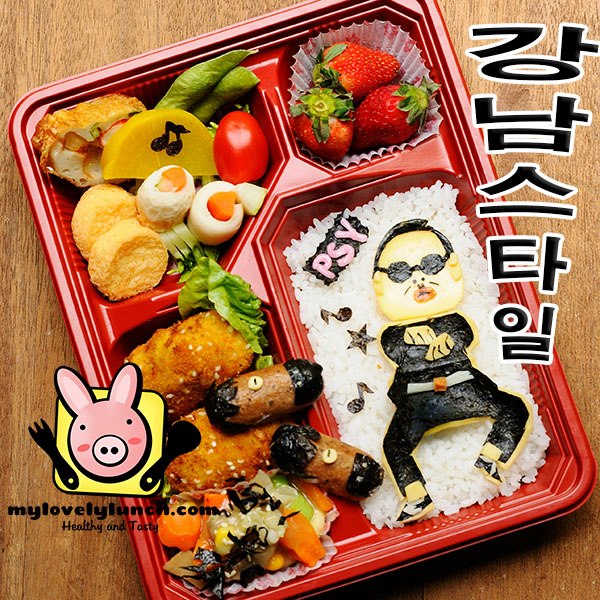 Special Custom made Lovely Lunch~特别订制的爱心便当
Made in Penang & Made by My Lovely Lunch
3. Premium customize PSY Melody Bento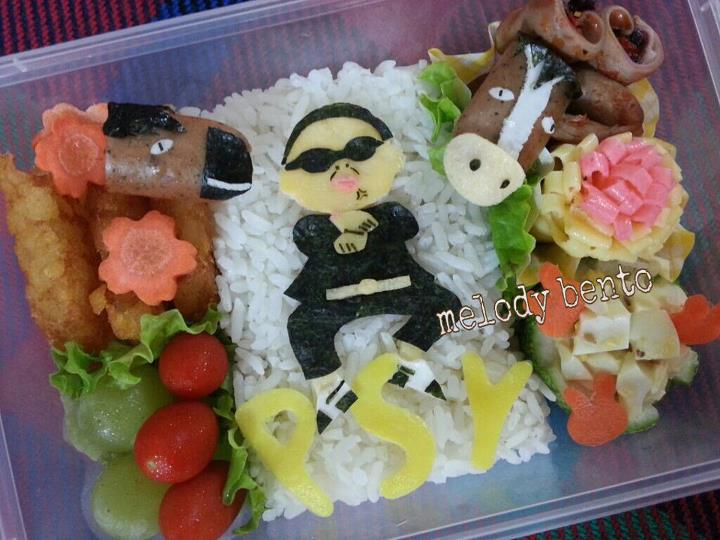 Melody Home's Bakery PSY gangnam style 便当 selling at the price of RM50.