Ulu Babi Salai" and "Nasi Lemak Ulu Babi" are two food items that can be enjoyed at Heritage Cultural Restaurant here in Miri.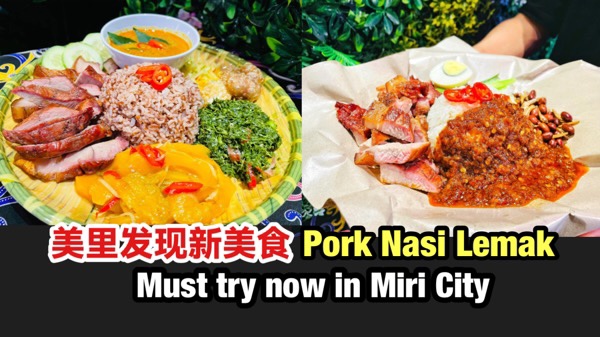 "Ulu Babi Salai" dish is served with Bario rice, smoked pork (Babi Salai), two types of vegetables, Asam curry sauce, salted egg, and sambal.
On the other hand, "Nasi Lemak Ulu Babi Salai" comes with Lemak rice, half-boiled egg, peanut anchovies, and volcano sambal.
Both dishes offer unique flavors and are popular choices for those who enjoy Sarawak local cuisine.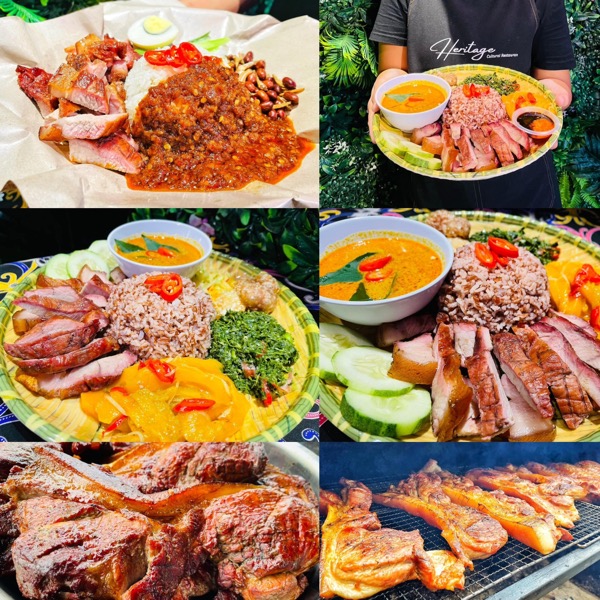 Address: Heritage Cultural Restaurant
Lot 6150 Phase 2, Bandar Baru
Permyjaya, 98000 Miri, Sarawak.