Miri City soon to have a new city hall that will house all Miri City Council government functions known as the new "Miri City Hall". The building was design by Brisbane architects (Wilson Architects) which is about to cost around $AU 19.5million.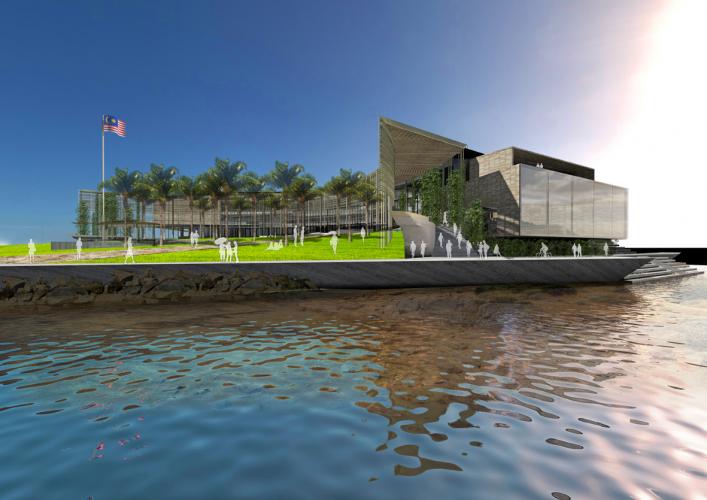 Previously, Wilson Architects has won a proposal for the new Miri City Hall design competition staged by Marina ParkCity. The location of the new Miri City Hall will be situated on a 1.2ha allotment within the 550 acre Marina ParkCity. Once the project completed, the hall design will be an iconic community structure that interconnects with the surrounding food villages, parkland and beach frontage of the South China Sea. Moreover, it is a building to reflect the progressive 21st century Miri without disrupting the city's cultural links to the past.
In future, all Miri City Council government functions will be held in the new City Hall including: community interface, administration, council chambers Councillor offices and mayoral suite. The project also includes large-scale public gathering spaces such as an ocean-front auditorium, civic verandah and outdoor treed amphitheater.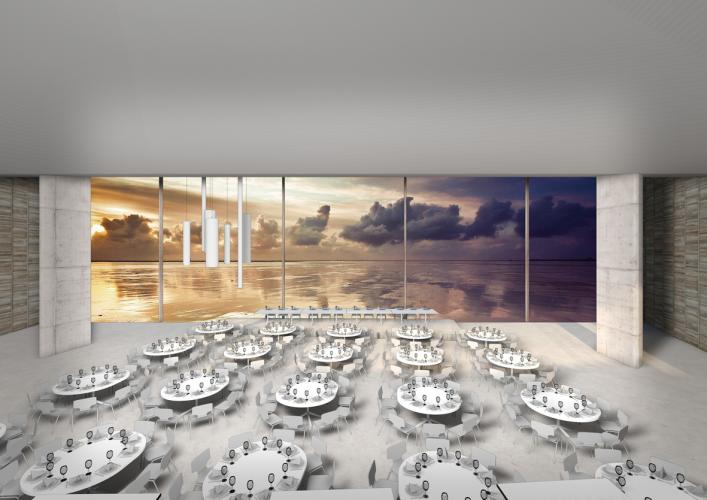 The developer for Marina ParkCity Miri project is Pantai Bayu Indah Sdn Bhd. All Images by Wilson Architects.