Miri City is on track in its aspirations to become a green city, unveiling its plan for an eco- friendly City Council Building.
Set to be the city's landmark, the nine-storey building, which is located along the shoreline of Marina Parkcity, will incorporate Green Building Index elements that emphasise on energy and water efficiency, indoor environmental quality, sustainable site planning and management, materials and resources usage and innovative design that promote sustainability in the built environment.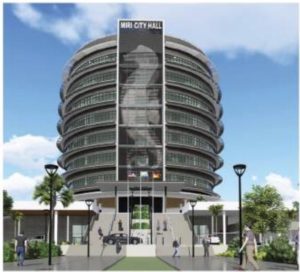 The iconic building, in the shape of an oil barrel, in honour of the oil-producing region, will be completed in Dec 2020.
Cities around the world are recognised for its iconic landmarks.
A landmark gives the city a sense of identity, it symbolises its history, achievements and aspirations.
Typical skyscrapers, these icons exhibit the highest feats of engineering and architecture of its time.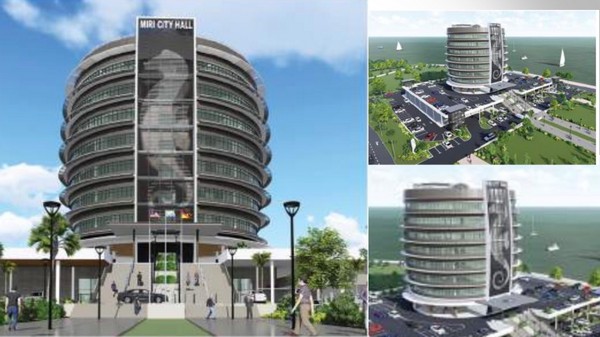 This is increasingly illustrated by green technologies, solutions and design as evident by the rise of sustainable architecture in the last decade.
(Images/info via/courtesy of ParkLife – Newsletter of Desa ParkCity)