Discover the new budget-friendly gem in Miri: Dizzy Western Food Spot! Recently, at Vista Perdana, there's a fantastic meal at this bistro, ordering chicken chops, lamb chops, spicy dumplings, and the Four Corners snack platter.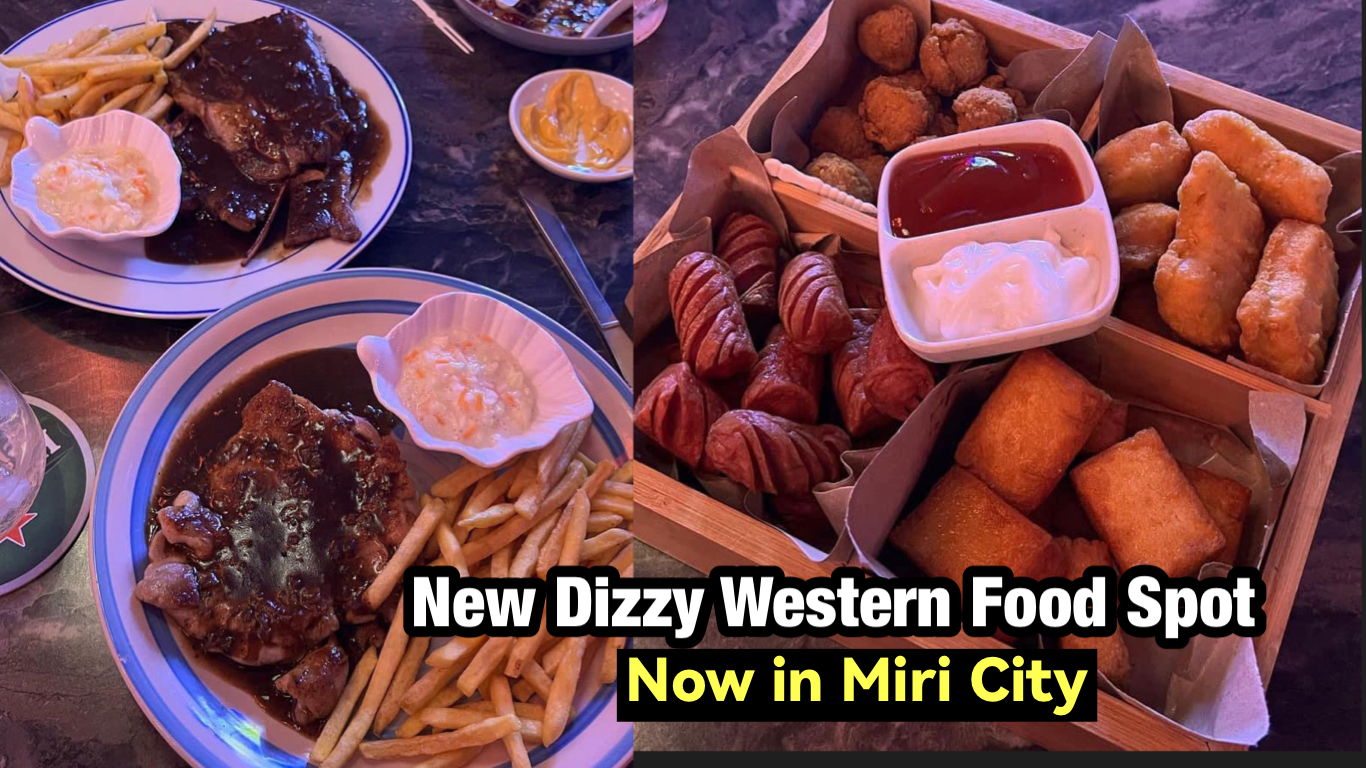 Along with a glass of wine and a sparkling water, it only cost RM 99! It was so much food for two people that almost couldn't finish it. Plus, they have daily promos; went on a Monday and got chicken chops for only RM10! The owner must be incredibly generous, right?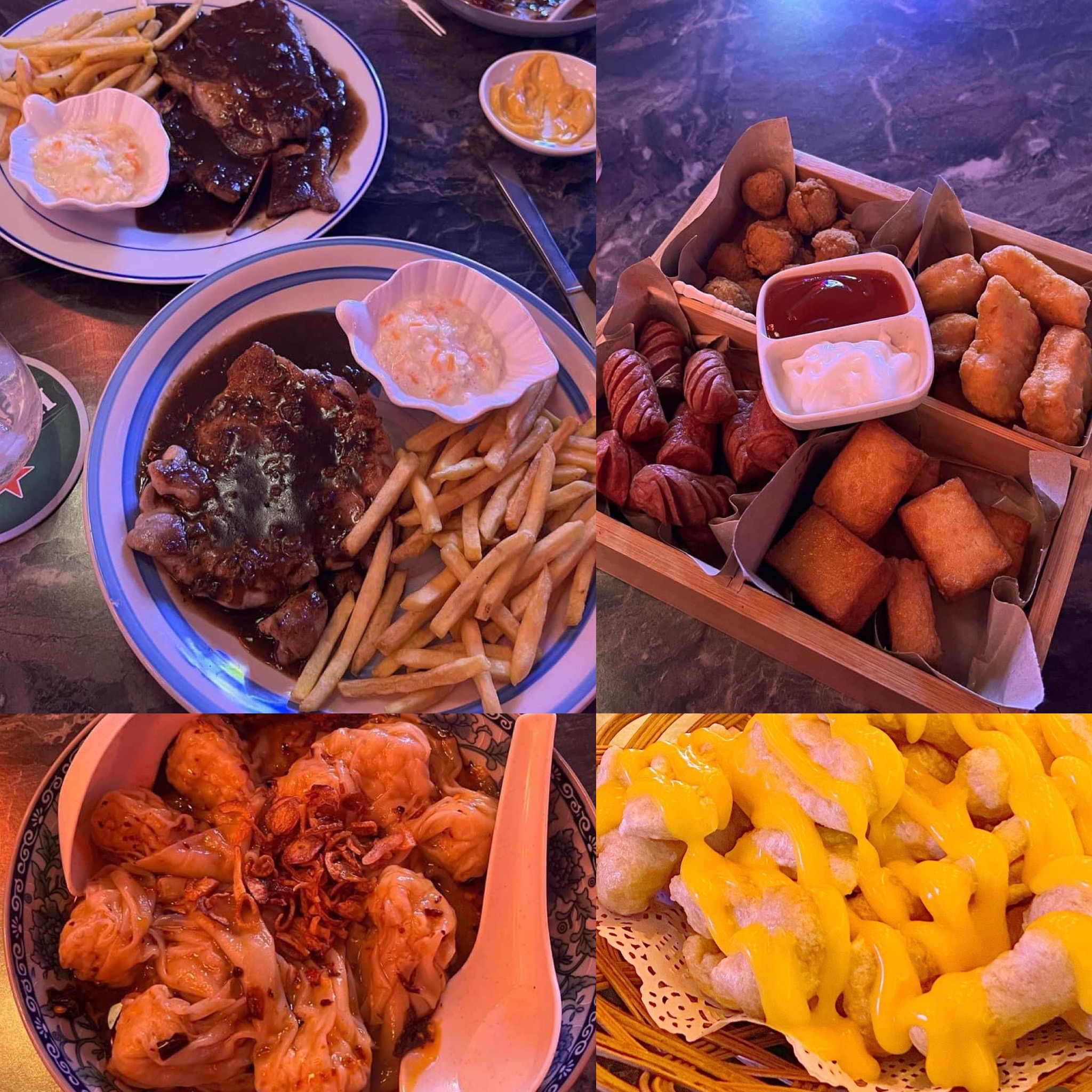 This bistro, called Dizzy, not only serves quickly but also has friendly staff and a pleasant atmosphere. We asked the owner, and he mentioned that it's not too crowded during dinner hours. So, if you're into a chill vibe, this is the place to be! And let's not forget the main highlight – the food and drinks are super affordable.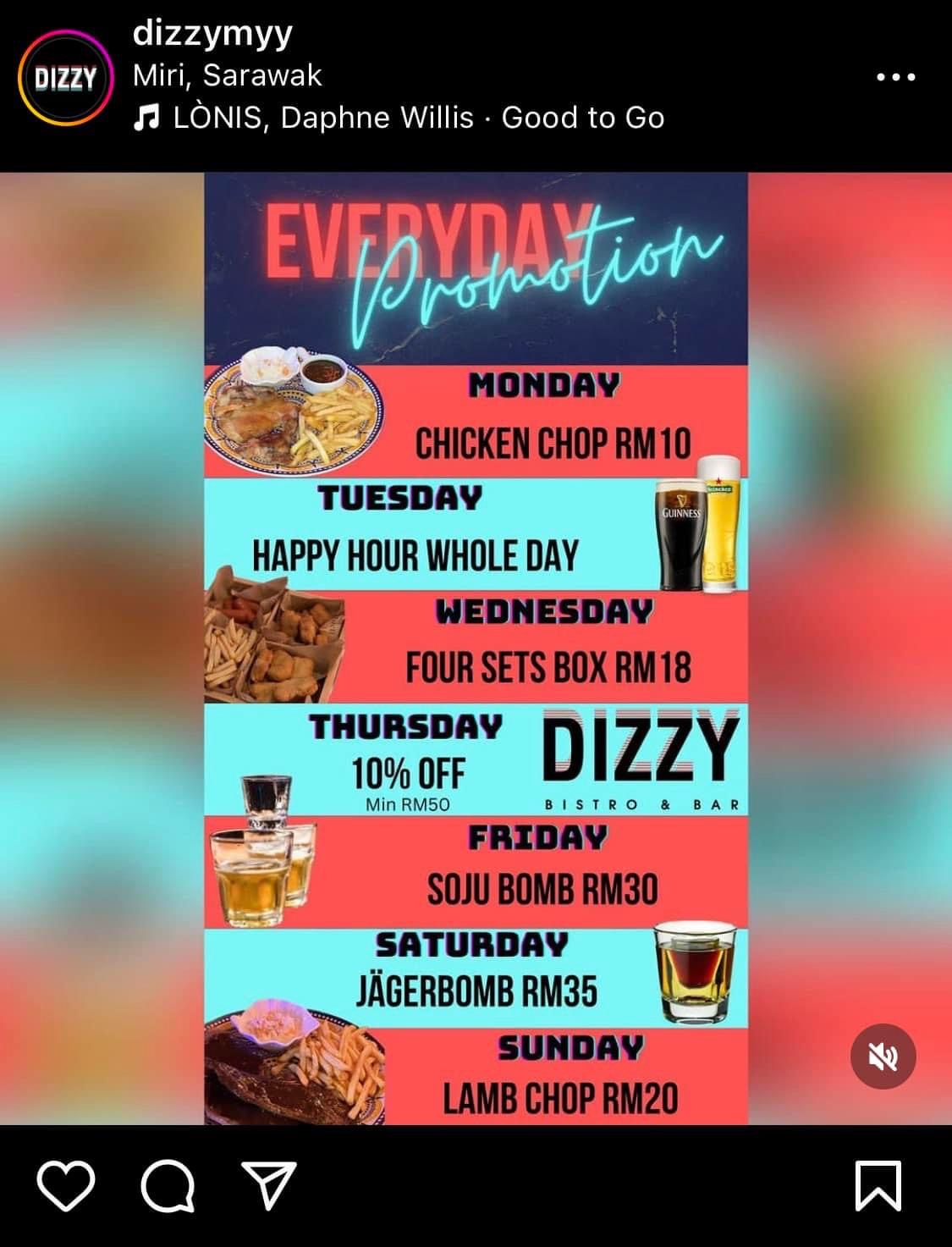 Chicken chops are originally priced at RM16, lamb chops at RM28, and you won't find these prices at other bistros. Noticed many people enjoying their nasi lemak, so that's probably great too. Definitely be coming back!
Just a heads up, they open at 4 pm, so don't miss out!
Location:
Dizzy Myy
Desa Bahagia, Miri, Miri, Sarawak
(Next to Muara Restaurant)
(Images: Yee Li Ping)