On March 15 this year, Miri Times Square will begin charging parking fees!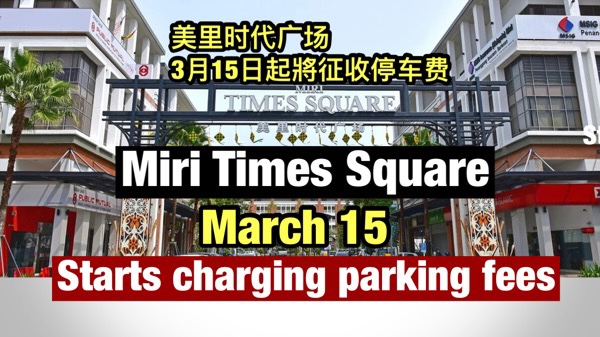 Miri Times Square issued a statement stating that parking fees will be levied from March 15, 2022.
Monday to Friday, first 30 minutes is free.
Weekends and public holidays, first 2 hours is free.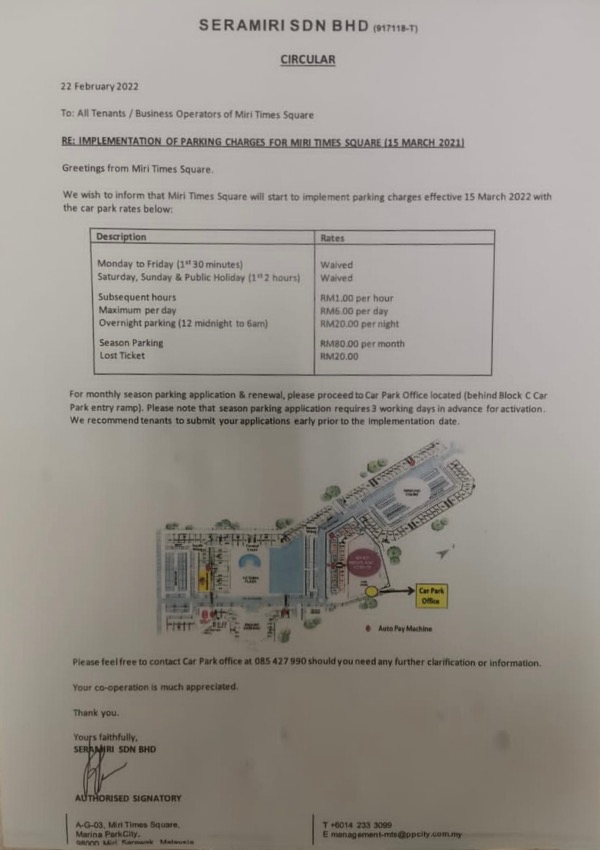 As long as the free time is exceeded, the parking cost is RM1 per hour.
(Images: Marina Parkcity Miri)