Recently, the "Flying Noodles", which has set off a boom in the Chinese food industry in China, Hong Kong and Macau, can now be eaten in Miri City too!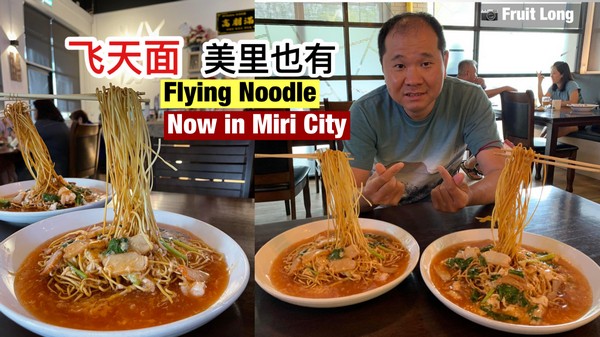 People would like to take selfies and check in on social media with the noodles that are placed in a stylish manner under the waterfall with chopsticks dangling in the air.
If you want to try, can come to this coffee shop to enjoy! Please book in advance.
传说中的中餐界爆红的美食飞天面
美里也有啦!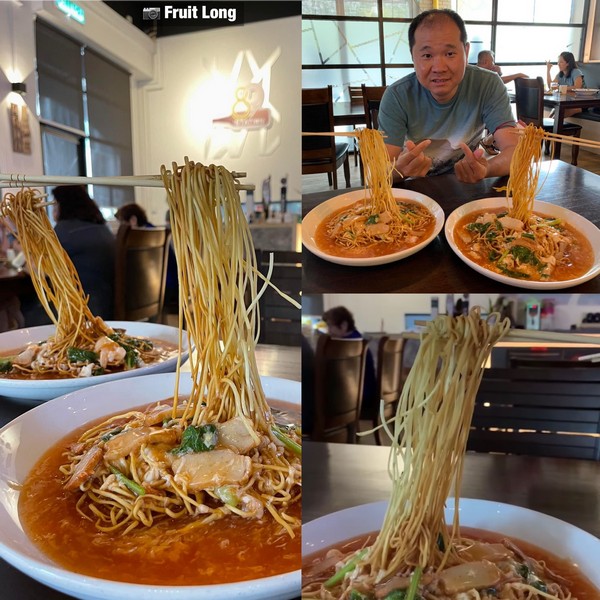 这款对悬挂空中的筷子夹着飞瀑般之下的面条,更让人看了想拍照打卡。
Address:
89 Station
Lot 1918 Marina Square phase
2, 98000 Miri, Sarawak,
Malaysia
(Images: Fruit Long)