New Miri Sentral Bus Terminal is coming soon! After it is finished, it is intended that the Miri Sentral Bus Terminal would develop into an economic hub tailored to the city of Miri, the airport, and the Miri Bypass Highway that extends to nearby nations like Brunei and Kalimantan, Indonesia.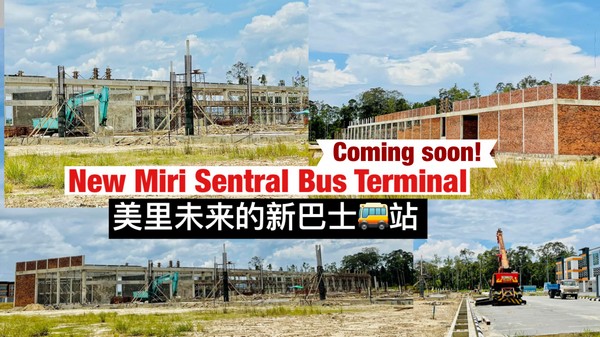 It would act as a landmark and transportation hub for the central and southern regions, including Sibu, Kuching, and Pontianak, in addition to the northern region that connects Brunei, Limbang, Lawas, and Sabah.
Once finished, the current Pujut bus station will be transferred to the brand-new Miri Sentral Bus Terminal.
Location:
Miri By Pass
(Images: 杨帅 Victor)