McDonald's Happy Meal "Despicable Me 2 《神偷奶爸2》" toys, is now available for collection from July 2013 onwards. Currently, it is only available at McDonald's in Taiwan, Indonesia, USA, Austria, Australia & Philippines.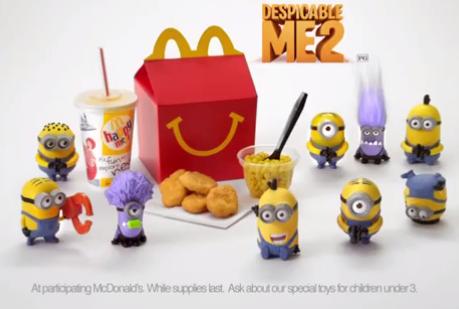 There are 12 collection of Minion toys in Australia McDonald's Happy Meal which you can collect.
There are: Purple Minion Babbler, Tim Giggle Grabber, Dave Gadget Grabber, Carl Rocket Skateboard, Jerry Breakdancing, Stuart Light Up Grabber, Tim Giggling, Purple Minion Giggling, Jerry Whistle, Phil Jelly Whistle, Tom Babbler, Tom Googly Eyes Grabber.
In Philippines, you will find extra collection of Minion toys, which are Stuart Babbler Grabber, Evil Minion Noisemaker & Evil Minion Chomper.
In Malaysia, you can buy Minion Madness (Despicable Me Plush Toy) selling at Jackcow.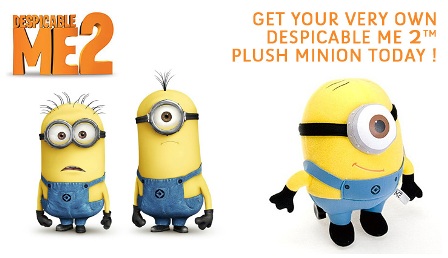 Please bring the Minions to McDonald's Malaysia & Singapore. So cute! I'm going to get a Happy Meal now if Minions coming here!
Updated: Descipable Me 2 Minion collections now available in Malaysia.