Hello all the loyal Minions fans in Miri City! The Minion Jumpsuit Carrier from McDonald's is now available in both McD & drive thru in Miri! It is not only adorable, but also multi-functional and practical, since it can be used as a hand-held, car-mounted, or flat-paneled device! So cute!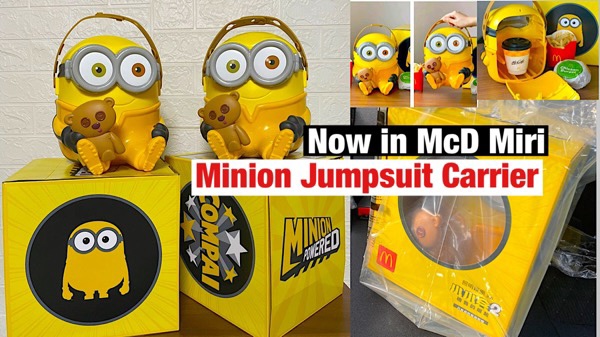 BELLO! The Carrier for Minions Jumpsuits Has Arrived! From November 15 to November 30, McDonald's Malaysia introduced the Minions Jumpsuit Carrier. Now is the time to get your Minions hug basket!
This super-popular and attractive storage basket has three uses. Whether it is to pack hamburger and fries set meal, to carry to an outdoor picnic, or to store cosmetics, stationery, and toiletries, it is very OK. It is really just right to put it in!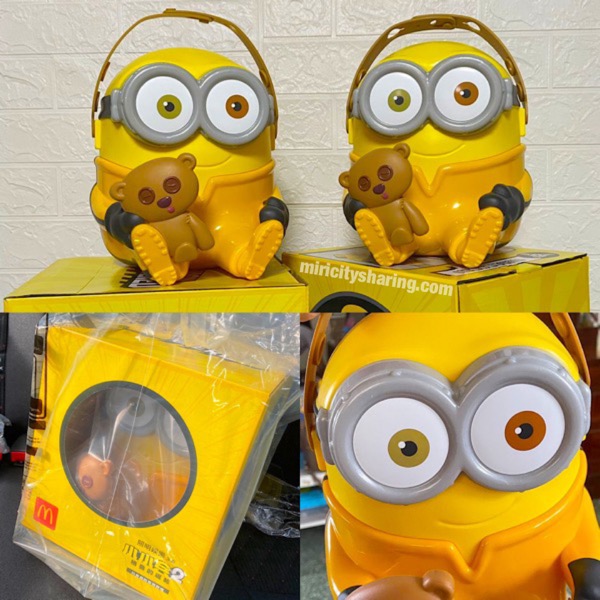 In your very own Minions Jumpsuit Carrier, you may store and carry all of your favourite items.
Alternatively, keep it on your desk as a lovely collectible that will bring a smile to your face every day. In any case, he's a keeper!
So get over to your nearest McDonald's and get yours right away!