Hi to all of you hungry but lazy to cook. McD Miri is now having a solution for you.
McDonald's Petronas Miri Drive Thru at Jalan Bulan Sabit now has McDelivery service.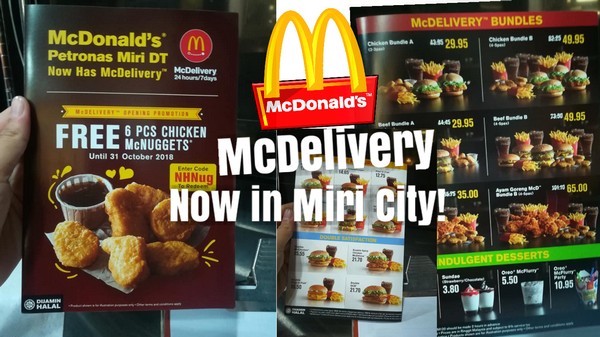 Besides that, for first time user, every purchase you will get your free 6 pcs chicken McNuggets.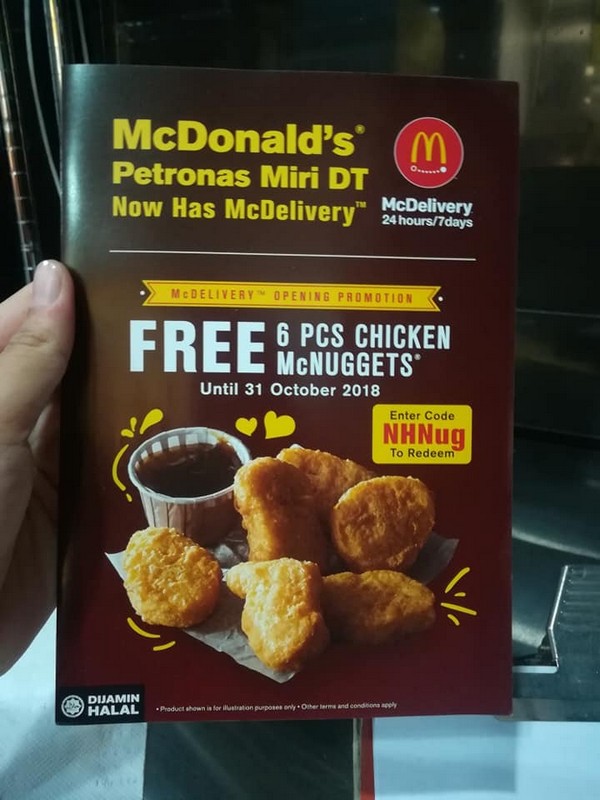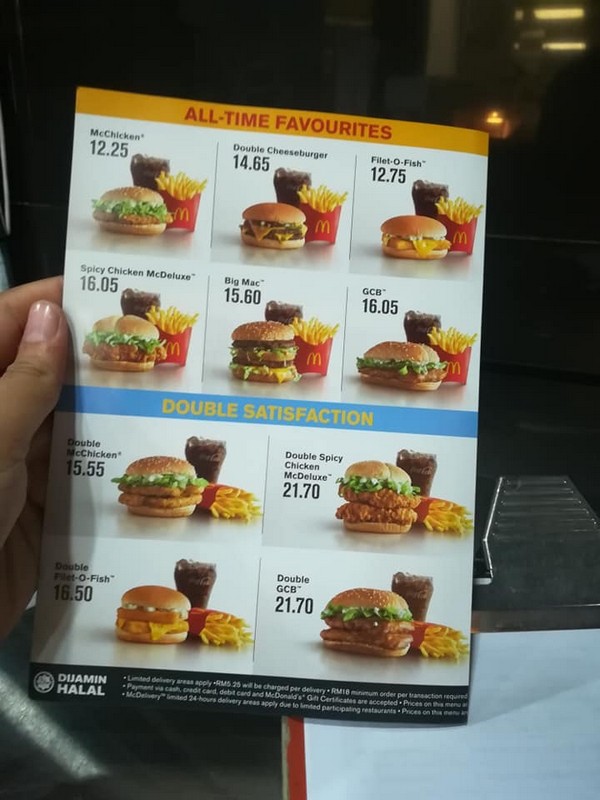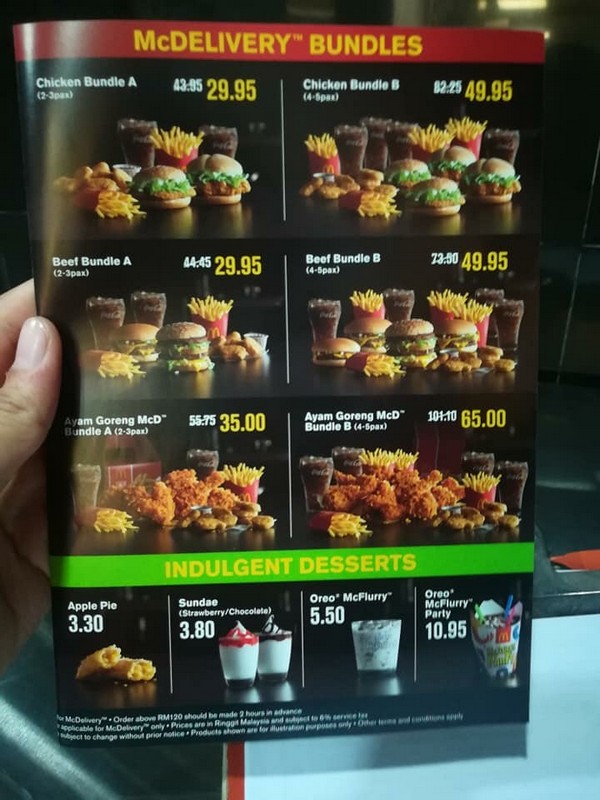 This promotion is valid until 31 October 2018. So wait, what else are you waiting for? Quickly download Mcdonalds app right now in your smartphone. "Perut kenyang hati senang"!
(Images via/courtesy of Nur Ain Nadzirah)