Still many people unknown about another hidden developing destination in Miri City near to the beach. Currently, many shophouses were built up there, the place is called the Marina ParkCity. The Marina ParkCity's Master Plan has a spanning of approximately 550 acres land size.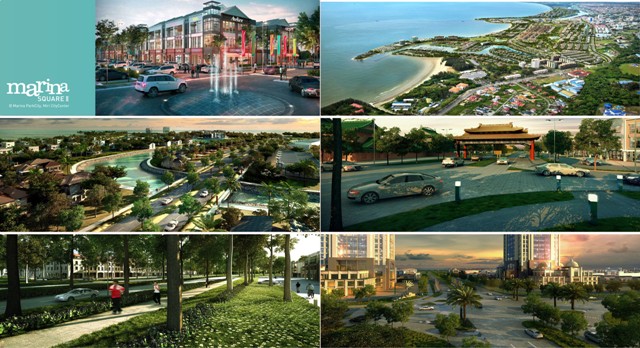 It is just located within the exciting business district of Miri City Center. The ParkCity will be introducing modern infrastructure, streetscape and civic anchors for creating a vibrant, thriving and compelling commercial hub once completed.
There are 108 units of commercial shop offices in the Marina Square I, and another 144 units of shop offices with a total revamp of the facade and central boulevard. Besides, there will be residential construction covering terraced, semi-detached, bungalow, low-rise and high-rise condominium units. Other exciting projects nearby is the Miri City Council building, the Miri market and a commercial Gateway Towers.
Recent launching project is the Marina Square II, three and four storey modern high street shops/ offices are now open for sale. Marina Square II is expected to give a first class high street shopping experience for visitors since it is highly visible and easily accessible from major connecting roads to the Miri City Center where Marina ParkCity is situated.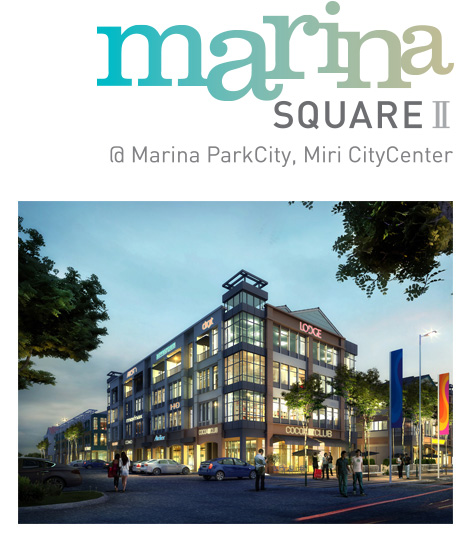 Master Layout Plan Marina ParkCity Miri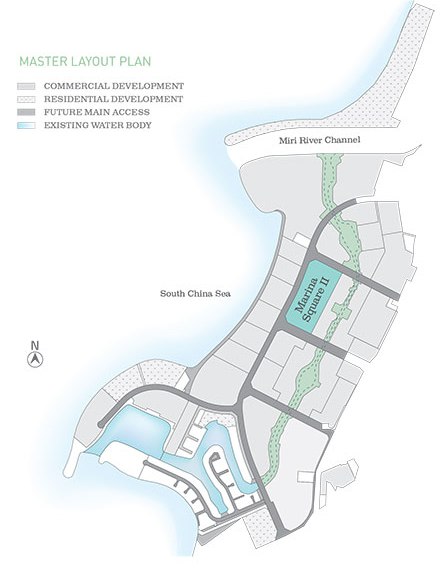 Location Map of Marina ParkCity Miri
The Marina ParkCity is developed by Pantai Bayu Indah Sdn Bhd which is also an affiliate of Perdana ParkCity Sdn Bhd, a developer of Kuala Lumpur's highly acclaimed master-planned Desa ParkCity community.
Pantai Bayu is also a joint-venture company between Samling Strategic Sdn Bhd and Land Custody and Development Authority (LCDA). Both companies had invested over RM 500 million on the Marina project.
Developer information:
Pantai Bayu Indah Sdn Bhd
Lot 271-272 Ground Floor, Brighton Centre,
Jalan Temenggong Datuk Oyong Lawai Jau,
98000 Miri, Sarawak, Malaysia.
website: marinaparkcity.com
Email: [email protected]
Fax: +60(85) 411 936
Contact No: +60(85) 423 099