In order to transform Miri into an ultra modern recreational, shopping, dining, entertainment and residential area in the state, another Man-made Seahorse Island will be constructed in Miri City's Brighton beach.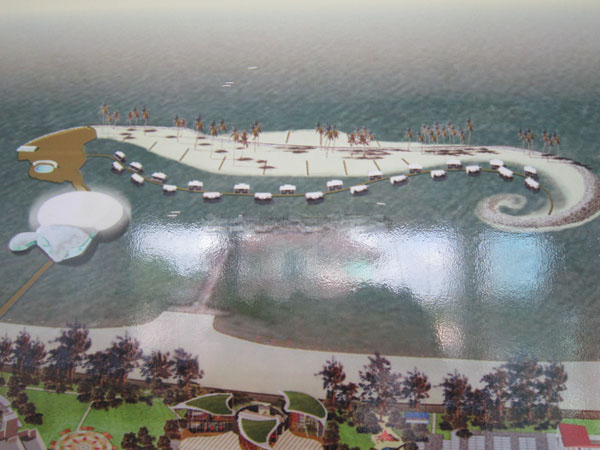 About Miri City's man-made Seahorse Island:
Located 800 metres from Brighton Beach.
A man-made island, shaped like a seahorse is developed by Episo Group of Company's subsidiary Raffles Lifestyle Development Sdn Bhd.
One of the architectural wonders included in Taman Selera's redevelopment master plan.
Implemented using Dubai as a blueprint for the redevelopment master plan (create something almost similar to Dubai)
Turn Miri into a prominent tourist destination, one befitting its status as Resort City.
The proposed island will incorporate recreational, commercial and residential areas.
The development of the Sea Horse island is the third phase of the whole Taman Selera redevelopment master plan.
Currently, Phase 1 redevelopment on the new concept of food court known as Food Bazaar had just completed. A mixture of international western, oriental and local food outlets like 24 hours KFC drive thru, Pizza Hut Restaurant, Angus Restaurant and Japanese food outlet Escapade were already there. At the same time, all the 16 existing stall operators were invited and relocated to operate with eight new operators in the Food Bazaar. Soon, this place will be a new dining and entertaining destination for the visitors as well as people of Miri City.