Yes, Malaysia General Election 2018 Final Results is out! Wait a moment.
The results of Malaysia general election 2018 is to be announced as early as 9:00 pm on the polling day, and it is expected that there will be complete results at 11 pm.
If the system does not have any interference or problems, it's expexted to have full results at 11pm. If someone protests or has to recalculate the votes, it may slow down the release of results. You can get the latest news about the results of the election through the following EC websites or the mySPRSemak application.

GE14MAP is the nation's foremost interactive map providing the public with a visual representation of Malaysia's 14th General Election's parliamentary results.
Verified, real-time GE14 results
http://ge14.says.com/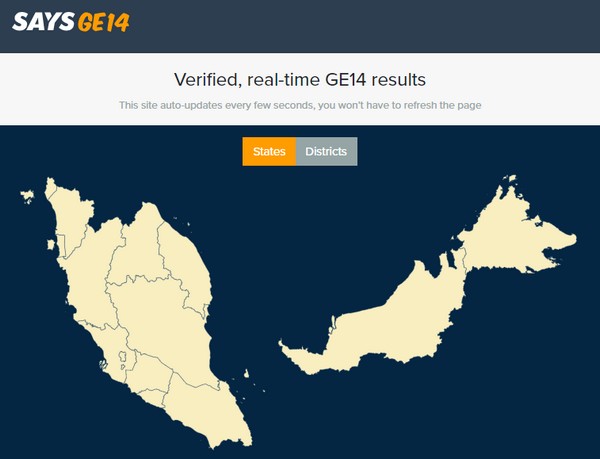 The 14th Malaysian general election is an ongoing election to elect members of the 14th Parliament of Malaysia. At stake are all 222 seats in the Dewan Rakyat and 505 seats in 12 out of 13 state legislative assemblies.
第十四届马来西亚全国大选
这次共有222个国席和505个州席等待厮杀。
握有选票的你,想好要投给谁了吗?
http://www.hotspot.com.my/election2018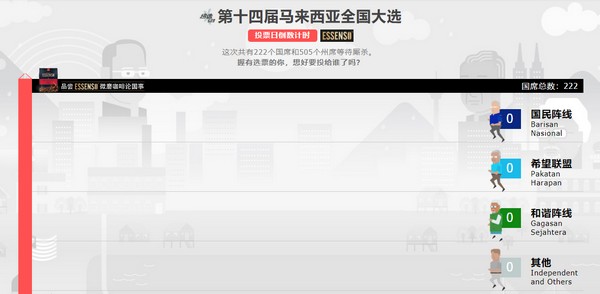 The results will be available at http://www.ge14map.com/
For example in the official result of Parliament Seat in Miri City P219, you can check it here.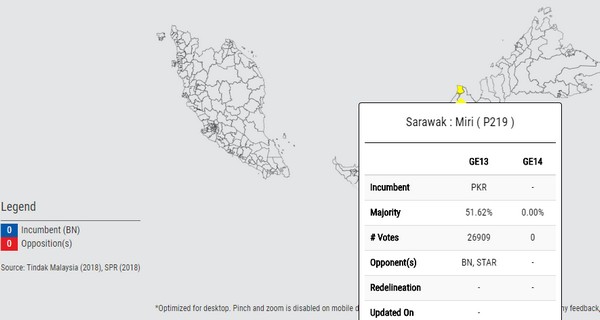 SEMAKAN KEPUTUSAN PILIHAN RAYA UMUM KE – 14
https://keputusan.spr.gov.my/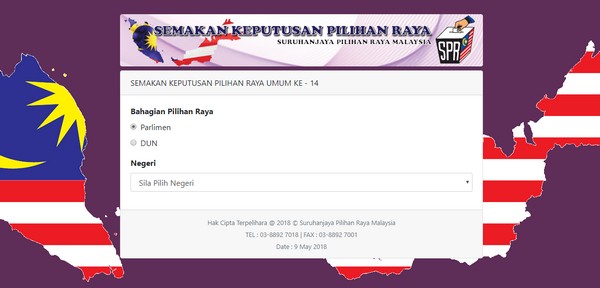 Myundi website:
https://www.myundi.com.my/