Malaysian badminton top players Lee Chong Wei and Wong Mew Choo wedding invitations photos finally exposed, this group of photos is shared to the public through Lee Chong Wei Fan Club.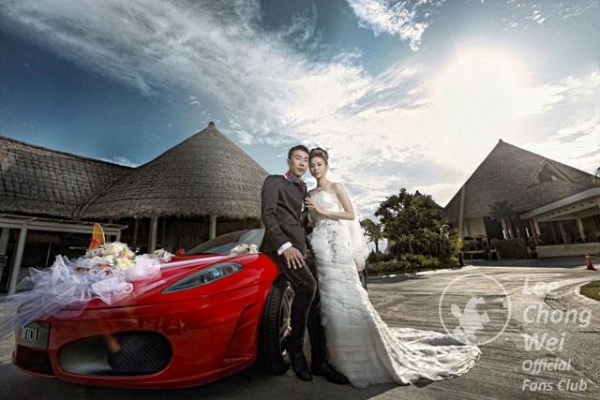 According to the news by Malaysia, "Guangming Daily", the entire wedding preparations are in rush, once Lee Chong Wei returned from the competition in Denmark, he will focus on preparations for the wedding immediately. Therefore, during this period, Lee Chong Wei is not going to participate in any tournament.
To let the fans and media grasp the information for the wedding preparation progress of Lee Chong Wei and Wong Mew Choo, they decided to have their updates released to the media regarding the latest preparations for the wedding of progress, for every two days until the wedding day.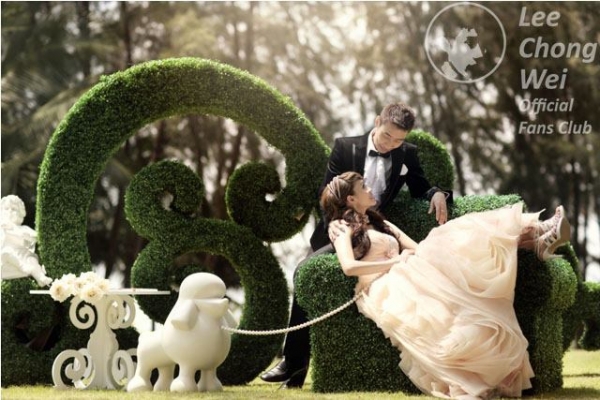 It is reported that Lee Chong Wei's wedding will be held on November 10th and 11th in Kuala Lumpur. First night in honor of Prime Minister Najib Razak and his wife, ministers, business elite badminton champion will be the guests.
The second day will be the evening banquet dinner for the relatives and friends of both sides, Lee Chong Wei will charter three buses in the November 8th, to get all his relatives and friends to Kuala Lumpur in order to attend this grand grand wedding banquet.
More Lee Chong Wei and Wong Mew Choo latest wedding photos shoot.
(李宗伟与黄妙珠的最新婚纱照).