A place for Lalapan hunters in Miri City. I tried Lalapan Kambing for the first time and I liked his sambal very much. Very fragrant, very strong taste, and delicious.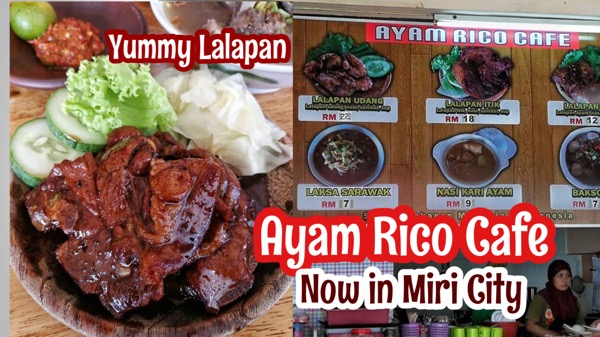 You can choose normal spicy or very spicy. The disadvantage is that lalapan has less ingredients.
Sup tulang has a light taste. It's not like the usual Malay restaurant which is saltier. Delicious. It will not be greasy either. There are also lalapan fish, shrimp, duck, chicken, mie sapi, laksa sarawak, nasi kari ayam, bakso sapi, kolo mie~ The price is taken, in the photo. See for yourself.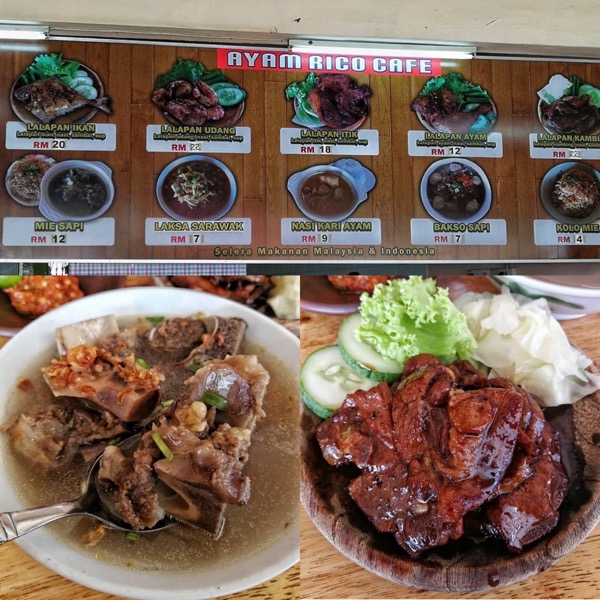 *Note, the previous name of the shop was Curry Pasta. Now change to Ayam Rico Cafe. In the GK area of ​​Lutong. That is, the road in the Kent's Garden, go straight until you see the store.
Business hours: 7am-until sold out (around 3/4pm)
(Images via/courtesy of Johnny Ting)