Finally, the KFC Chizza is now available in Malaysia! Previously, you can only get it in KFC Singapore. The taste is better than what many expected. If you're curious about how's the taste of this (chicken + pizza), it's totally worth trying it out when it comes out in KFC outlets nationwide in Malaysia starting 21 November!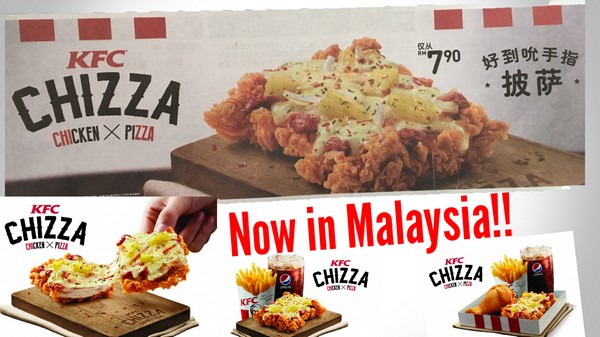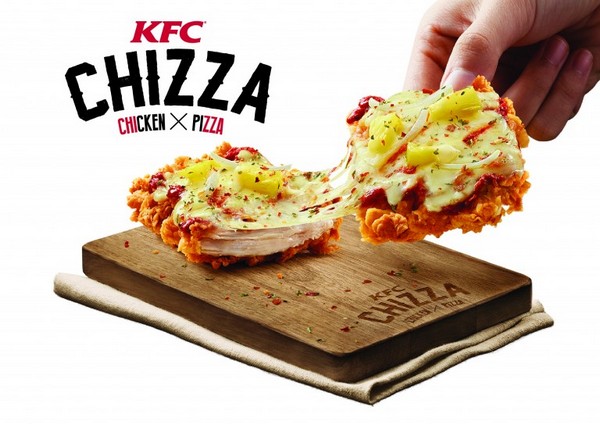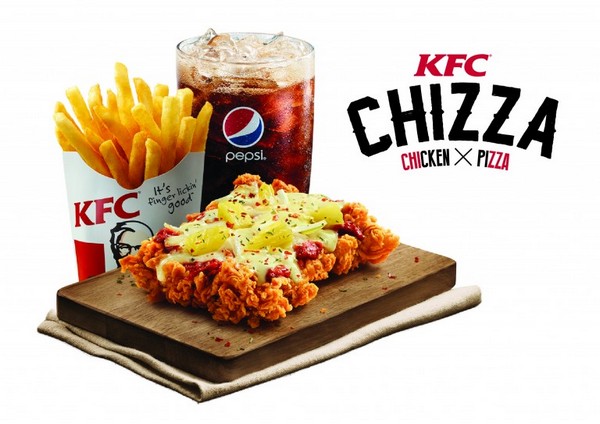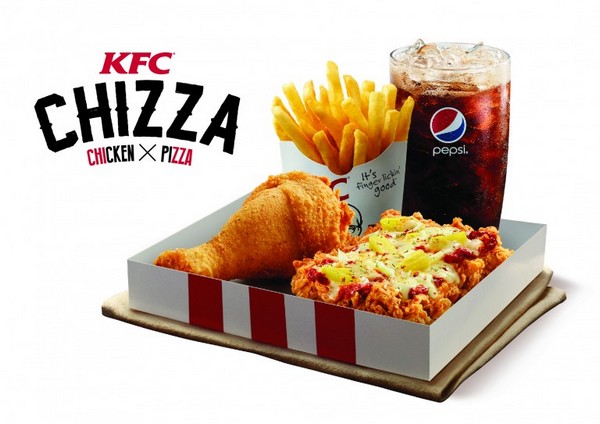 As topping, you can see pineapples, the cheese and spice that will definitely make up the dressing for that Crispy, Hawaiian pizza-flavoured fried chicken with a dash of fiery spice!
Definitely worth the bite to taste the signature spice of their Hot & Spicy Chicken. Also, the tomato sauce with onions offered just the right amount of tang and added crunch.
The Chizza is priced at RM7.90 (a la carte ).
Following is the KFC Chizza Singapore version, is there any differences compared with KFC Chizza Malaysia version?